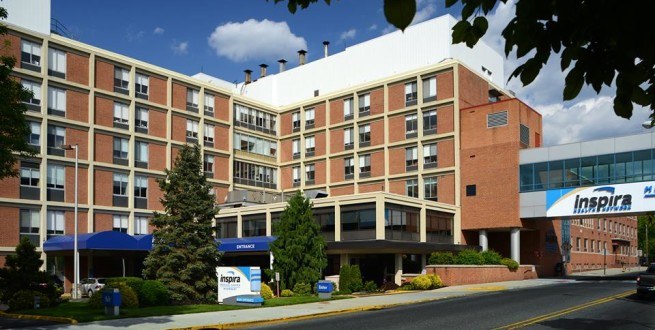 Inspira Health Network, one of southern New Jersey's leading healthcare providers offering primary, acute and advanced care services is launching its own virtual care platform, Inspira eCare. The platform virtually connects patients with Inspira clinicians making it convenient and cost-effective for patients to receive care for common health conditions.
Powered by virtual care company Zipnosis, Inspira eCare's virtual care platform allows patients to use their smartphones, tablets or computers to complete a short online interview that adapts intuitively based on how patients answer the questions. A physician employed by Inspira Health Network then reviews the interview results and provides the diagnosis and treatment plan. If needed, the evidence-based online adaptive interview can be supplemented with a video visit (for example, if the patient might have pink eye and the provider needs a visual confirmation).  For existing Inspira Urgent Care and Inspira Medical Group patients, the provider can electronically send a prescription to the patient's pharmacy of choice, if appropriate.
Inspira's move into virtual healthcare is a natural progression of its focus on innovation, technology and patient experience. The health system selected the Zipnosis virtual care platform after two years of focused research.
"We liked the idea of using our own providers in an innovative way that delivers both continuity of care and a competitive advantage," said Evelyn Balogun, MD, MPH, FACOEM, Medical Director of Urgent Care at Inspira Health Network. "Inspira has been implementing a number of new digital technologies for our patients, including a completely responsive website and a suite of mobile apps. Virtual healthcare is yet another way we can enhance patients' digital experience and give them another access point to our health system."
Inspira comprises three hospitals, several multi-specialty health centers, a cancer center and urgent care services, totaling more than 100 access points staffed by 1,100 physicians and other healthcare providers. Recently, the health network opened its sixth urgent care center, with plans to open four more by next year.
"Our urgent care centers offer expanded hours and convenient service, which has been a major focus for us when it comes to patient access," Balogun said. "The Zipnosis virtual health platform is an extension of that, enabling us to provide patients with the care they need, when they need it—in their own homes."
Inspira's virtual care services are supported by clinicians within the network who deliver primary care and urgent care services. The Zipnosis virtual care platform allows Inspira to leverage excess clinical capacity in between in-person appointments. Diagnoses are guaranteed within an hour.
"All of our practices are connected with the same EHR platform so that patient information is well integrated and can easily be shared across the system," Balogun said. "Our continuity of care in the digital space mirrors that. The quality and continuity of care delivered by the Zipnosis platform is the same as that provided by a patient's primary care physician in a brick-and-mortar location."