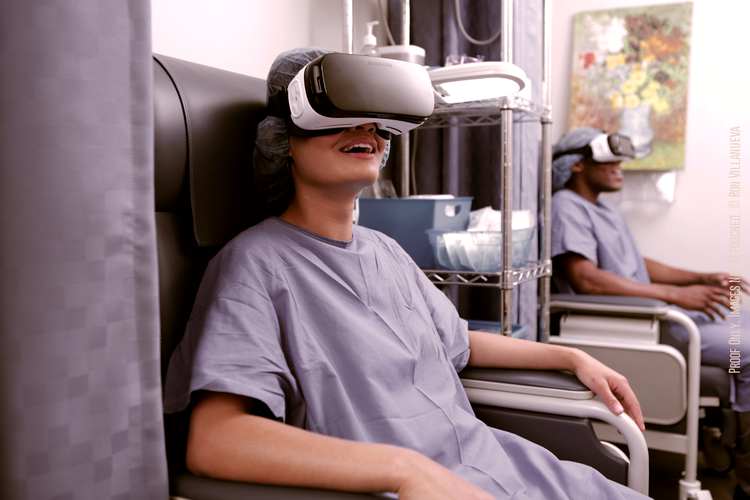 AppliedVR, a developer of scalable therapeutic virtual reality (VR) content has announced a partnership with Los Angeles-based Cedars-Sinai Medical Center to implement its VR technology in the medical center's department of Surgery and Orthopaedic Center.
Cedars-Sinai Medical Center is among the first hospitals to utilize scalable VR technology. After investing in AppliedVR via the TechStars healthcare accelerator, Cedars-Sinai is currently implementing AppliedVR pilots across several departments.
"AppliedVR is an extremely valuable option for healthcare providers seeking to enhance the patient experience and positively impact patient outcomes," said Richard B. Jacobs, executive vice president and chief strategy officer at Cedars-Sinai. "With the major shifts in healthcare toward an increased focus on patient experience, AppliedVR is uniquely positioned to succeed."
 In those pilots, Cedars will be using AppliedVR's product suite, Pain RelieVR, which offers highly immersive VR games that divert the patient's focus away from the procedure or recovery process. Developed with psychologists and leading academics, therapeutic virtual reality is used to help transport a patient from the medical environment, to a peaceful scenic place, to relax and learn mindfulness and acceptance-based techniques, and manage stress and anxiety.
"Virtual reality is like dreaming with your eyes open," said Brennan M. Spiegel, MD, director of Health Services Research in Academic Affairs and Clinical Transformation at Cedars-Sinai. "I've seen patients and their families cry tears of joy using virtual reality at Cedars-Sinai to reduce pain without medications or drugs. AppliedVR's work is helping us to achieve these compelling results."
Cedars has begun a limited roll out of the technology in the Orthopaedic Center with the remaining areas launching in the following month.