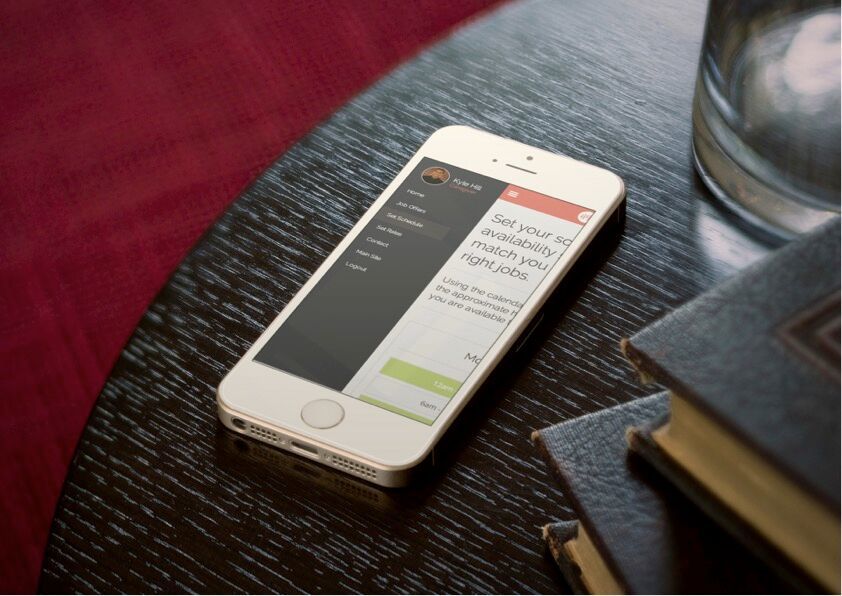 Today, senior home care marketplace HomeHero, has pledged to convert 100% of their care providers from independent contractors to W-2 employees, making them one of the largest employers of home care workers in California. These "Heroes" will form the foundation of the HomeHero Collaborative, a new care management platform for hospitals and health plans that connects and extends the health system into the home. The platform leverages mobile technology and in-home visits to collect critical patient health data, then uses an analytics engine to refer patients to the appropriate care provider within the Collaborative, helping predict and prevent hospitalizations.
HomeHero Collaborative
For health systems to be successful under recent policy changes, they will require better access to information outside the four walls of the hospital. HomeHero Collaborative, a care management platform, helps extend the high-touch care experience deep into the home in a very cost-effective manner. It is powered by a vetted network of care coordination services, unified by an integrated layer of technology. HomeHero Collaborative services include meal delivery, physician house calls, prescription drug delivery, home safety modifications, remote monitoring, transportation and personal care and companionship.
HIPAA-compliant mobile app remotely manage care for loved ones
HomeHero is also introducing a HIPAA-compliant mobile app for iOS that helps families find, hire and remotely manage care for their loved ones while giving health systems unparalleled transparency into the home. Using the HomeHero mobile app, families can match their loved one with a carefully vetted caregiver, watch video interviews, select a caregiver and stay up-to-date with the health status of their loved one with real-time access to daily GPS check-ins, audio messages, shift verification, photos, videos and more. 
HomeHero has announced the appointment of a Chief Medical Officer and Chief Nursing Officer as the company expands from a direct-to-consumer focus to enterprise contracts. 
HomeHero helps families find, hire and manage affordable in-home care through an online marketplace of thousands of experienced caregivers. The simple online and mobile experience decreases the time, cost and risk of finding local caregivers through access to high definition caregiver video profiles, social references, liability insurance, easy scheduling and payment tools. Services offered are non-medical, covering a wide range of tasks including shopping, meal preparation, exercise, light housekeeping, companionship and personal care.
Since HomeHero's launch in 2014, the service has provided over 1 million hours of care to families across four major markets and has onboarded more than 1,500 caregivers, becoming one of the largesthome care providers in the state of California.
"Our mission is to become the most trusted solution for graceful aging and home care, and that starts by helping our patients avoid unnecessary hospitalizations and delivering a quality experience to every family we serve," said Kyle Hill, CEO and co-founder ofHomeHero. "We are one of the only HIPAA-compliant home care companies, giving us the unique ability to be a direct extension of the health system."
In order to achieve the triple aim of healthcare—satisfaction, health and reduced costs—HomeHero has hired Gordon Glasgow, MD, an experienced post-acute Chief Medical Officer, and Susan Condie, PhD, MSN as Chief Nursing Officer, to lead theHomeHero Collaborative and help aging Americans live safer and more independent lives at home.
"HomeHero is the only home care company making the commitment to provide the same type of quality and satisfaction data that hospitals are expected to obtain," said Gordon Glasgow, MD, Chief Medical Officer of HomeHero. "This is one of the big reasons why HomeHero is getting such significant traction in the home care space."