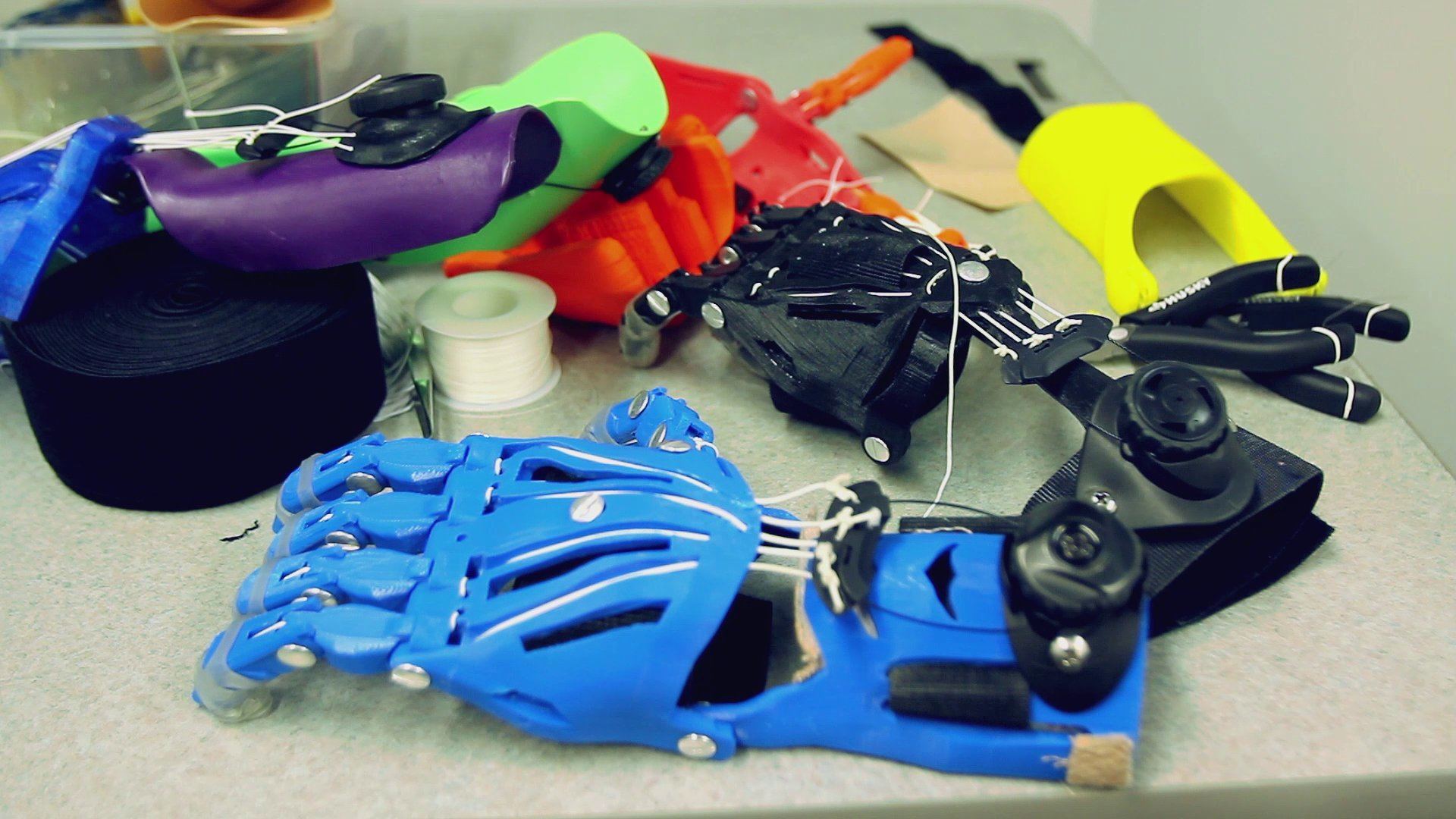 Creighton University students Marc Petrykowski and Adam Carson are designing and 3D printing hand devices for children in their local area for free. Through a research project with the e-NABLE global network, Petrykowski  and Carson utilized  Ultimaker2 and Ultimaker2Extended 3D printers to create and donate a variety of functional assistive hand and arm devices to children in their local Omaha area and across the nation.
Since beginning their research project with e-NABLE, Petrykowski and Carson have developed more complex assistive devices. The hand devices they develop allow users to make a fist and pick up different sized objects thanks to an adjustable spring joint in the thumb.
The assistive hand devices allow for fine motor skills, such as holding a water bottle or picking up small objects. Now the students are developing new, innovative arm devices for below-the-shoulder amputees by utilizing the Ultimaker2 Extended. The larger printer allows larger hand and arm devices to be printed at one time instead of multiple prints.
"It's exciting that Ultimaker is being used to create such innovative technology that can help so many people," says Siert Wijnia, founder and CTO of Ultimaker in a statement. "We look forward to seeing what other medical advancements Petrykowski and Carson create in the future using Ultimaker 3D printers."
Every hand device the students create is donated free of charge to children born with Amniotic Band Syndrome, a group of congenital birth defects caused by the entrapment of fibrous amniotic bands. The devices are specially designed for children's specific needs and can be created in the color of their choice.