Whether its public speaking, blogging, or tweeting, these empowered ePatient and patient advocates are changing the way we think about our role in healthcare.
If you've read our in-depth analysis on the Rise of the ePatient Movement, then you already know we have given careful consideration to "the what" propelling patient empowerment,  but what about "the who?"After all, it's patients who have used mobile technologies and social media outlets to tell their stories—who use apps and Internet searches to explore health matters-who have opened the dialogue with their doctors about how they can participate to inspire change to improve their health and the  greater healthcare system.
So with that thought in mind, we put together short list( in no particular order) of ePatients and patient advocates who are working to make such changes, who are influencing those around them along the way:Information gathered from various online bio resources.
1.Dave deBronkart, international speaker, author, blogger
Dave deBronkart, who is widely known as ePatient Dave, has become a noted activist for healthcare transformation through participatory medicine and personal health data rights. In 2007, deBronkart was diagnosed with renal cell carcinoma. After receiving treatment at Boston's Beth Israel Deaconess Medical Center and participating in a clinical trial, his prognosis improved and he no longer required treatment.
The experience of having a proactive part in his illness and treatment inspired deBronkart to become a patient advocate and activist. Today, he is an international keynote speaker on healthcare matters. His Ted talk and Book: "Let Patient's Help" has made him a well-respected thought leader on patient empowerment. In fact, it was deBronkart that brought Ted Ferguson's concept of the ePatient (empowered, engaged, equipped, and enabled) to the forefront, by saying that today's ePatients are also electronic, using technologies and tools to participate in their healthcare.
Follow him on Twitter at @ePatientDave
2. Regina Holliday, artist, teacher, founder of the Walking Gallery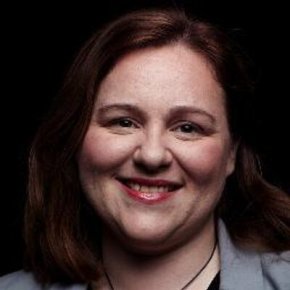 On March 2009, Regina Holliday's husband was diagnosed with metastatic kidney cancer. During her husband's hospitalization, Holliday asked for access to her husband's medical records, but was met with frustration when told that it would be a 21-day wait and would also have to pay for those records. When her husband passed in 2009, Holliday made it her mission to advocate for patients to have rights and access to all of their medical data.
Her advocacy work is done predominately through her art; she paints stories surrounding individual healthcare experiences (on the backs of jackets) to raise awareness of the issues surrounding data rights and the perception of greater healthcare issues through the patient's perspective. As a result, her artwork and advocacy as turned in a movement known as the Walking Gallery, where patients "wear their stories on their backs" while in attendance at healthcare conferences. To learn more about Holliday, The Walking Gallery and her see her artwork, visit her blog.
Follow her on Twitter at @ReginaHolliday
3. Manny Hernandez, non-profit leader, social media author 
Manny Hernandez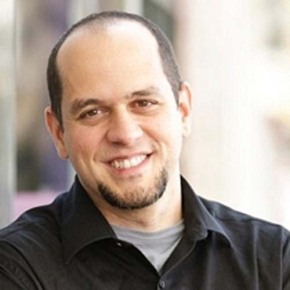 is a diabetes advocate and opinion leader who has lived with LADA (latent autoimmune diabetes in adults) since 2002. In 2007, he started TuDiabetes.org and EsTuDiabetes.org along with his wife. In 2008, they cofounded Diabetes Hands Foundation and served as Chairman of the board between 2008 and 2012.
Currently, Hernandez is the President of the Diabetes Hands Foundation; he is responsible for program strategy, fundraising, and partnership development. Additionally, Hernandez serves as a social media consultant for Fortune 500 companies as well as startups, nonprofits, for profits and not-just-for-profit companies. He wrote "Ning for Dummies," (April 2009) and collaborated on other books on social media and health 2.0.To learn more about Hernandez and his ePatient journey, check out his blog Ask Manny.
Follow him on Twitter at @askmanny
4. Alicia Staley, CEO of Akari Health, founder of Staley Foundation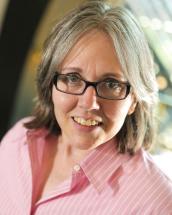 As a 20-year cancer survivor, Alicia Staley is the CEO of Akari Health, a Boston-based healthcare consulting group, as well as an inspirational speaker and patient advocate. In 2007, she established the Staley Foundation, a non-profit organization that serves as a way to provide education, advocacy, and assistance for those affected by cancer as patients, caregivers, family, or friends.
Staley also shares her passion and enthusiasm for helping the cancer community by contributing to Awesome Cancer Survivor and the BCSM community. She has been a patient at Tufts Medical Center since 1994 and sits on the Tufts Medical Center Board of Governors and is the co-chair of the Tufts Patient and Family Advisory Council. Staley regularly speaks at social media and digital conferences throughout the US.
Follow her on Twitter at @stales
5. Matthew Zachary, founder and CEO of @StupidCancer, speaker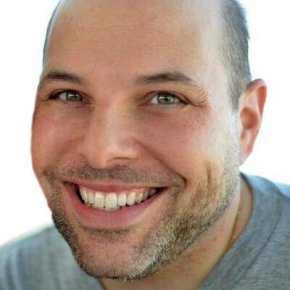 An aspiring concert pianist, Matthew Zachery was diagnosed with brain cancer during his senior year of college in 1995. With the Internet in its infancy, Zachery who as 21 at the time, quickly learned that the healthcare supports available were geared more toward young children or elderly cancer patients.
After beating cancer, Zachery founded Steps for Living in 2004, known today as Stupid Cancer, which brings together his worlds of music, cancer advocacy, consumer health marketing, and technology. Today, Stupid Cancer is one of the largest nonprofits of its kind, offering a variety of resources and social supports to young-adult cancer patients (ages 15-39), including conference, web forums, and the organization's Stupid Cancer Radio Show.
Follow him on Twitter at @StupidCancerCEO
6. Donna Cryer, CEO of Cryer Health, president and CEO of Global Liver Institute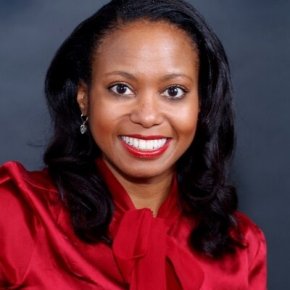 It's been more than 20 years since Donna Cryer received her liver transplant and in that time she has established herself as a thought leader regarding patient advocacy. She is the CEO of her Washington-based healthcare consultancy firm Cryer Health and president and CEO of the Global Liver Institute, which she launched January 2014 to serve as a convening platform for innovation in liver diseases.
Additionally, Cryer is a patient representative to the FDA, a PCORI merit reviewer, and a member of Stakeholder Advisory Group as well as an advisor for a number of other health organizations. She is a frequent speaker on patient advocacy, patient engagement, mHealth, and HIT, which she also blogs about on her site DCPatient.
Follow her on Twitter at @DCPatient
7. Andy DeLaO, services marketing manager at Global MICT, blogger
Andy DeLaO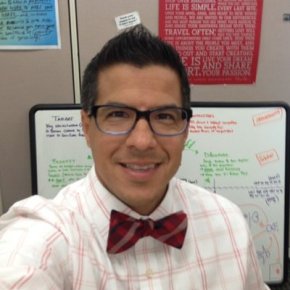 , better known as @CancerGeek, has an extensive background in healthcare, cancer services, business development, and marketing. He has worked clinically in radiation oncology and then moved into administration, operations, and VP levels of healthcare organizations. Andy has had the opportunity to tap into patient communities to develop and build two new hospitals, six new cancer centers, several renovations and expansions of oncology service lines.
He has led national grants and research focusing on multi-disciplinary care and patient navigation for the National Cancer Institute and the NCCCP Programs. Currently he works in the healthcare division of GEHC, where he spent three years leading a national oncology team focused on having conversations with customers and collaborating to improve patient care and access. His current role is the Global MICT Services Marketing Manager. You can learn more about DeLaO on his Cancer Geek blog.
Follow him on Twitter at @CancerGeek
8. Katherine Stone, founder and editor of Postpartum Progress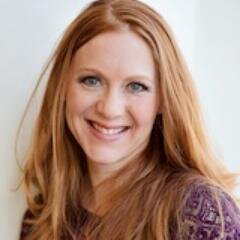 After dealing with a devastating bout of post partum depression and OCD following the birth of her first child, Katherine Stone created the now internationally recognized site Postpartum Progress in 2004. Postpartum Progress is now the most widely read blog in the world on postpartum depression and all other mental illnesses related to pregnancy and childbirth, reaching half a million unique individuals annually.
To expand on that work, in 2011 Katherine founded Postpartum Progress Inc., a national nonprofit focused on raising awareness and providing peer support for women with maternal mental illness. She was named one of the ten most influential mom bloggers of 2011, a WebMD Health Hero, and one of the top 25 parent bloggers using social media for social good. She also writes the Fierce Blog, and a parenting column for Disney's Babble.
Follow her on Twitter at @postpartumprog
9. Marie Ennis O'Connor, PR and Social Media Consultant, blogger, international speaker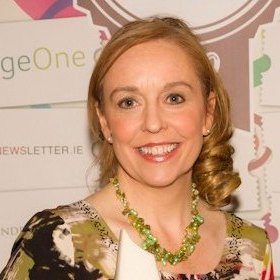 A former breast cancer patient, Mary Ennis O'Connor  is a well respected thought leader when it comes to healthcare on a global scale. In addition, to being a Stanford Medicine X, ePatient scholar who regularly is invited to speak at international conferences on the ePatient movement, O'Connor has extensive experience working with healthcare practitioners and patient advocates.
She is also the founder of #BCCEU, Europe's first breast cancer social media chat and a founding member of Health 2.0 Dublin, part of the Health 2.0 international movement. To get a deeper understanding of O'Connor's insights on the role of patients in healthcare, check out her regular column at Beyond the Buzz: healthcare Social Media at Health Works Collective.
Follow her on Twitter at @JBBC
10. Tiffany Peterson, creator of Friend's Against Lupus, speaker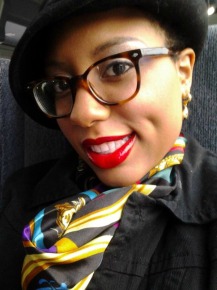 In 2010, Tiffany Peterson was diagnosed with SLE (systemic lupus erythematosus). Two months later, she created Friends Against Lupus via Facebook and Twitter, which has evolved into an online support system uniting patients, caregivers, and families in the lupus community across the globe. Today, there are over 9,000 members in her Friends Against Lupus online community.
Peterson is also on the SLE Lupus Foundation's Young Leadership Board and was head of their Awareness Committee. She has spoken at several conferences; the latest being Power to the Patient Panel at Social Media Week NY 2012, ONC Consumer Track at Health Datapalooza 2012 as well as the Partnership for Patients Summit in 2012. Peterson's online presence is well established on a variety of social media outlets as well as her blog Tiffany and Lupus.
Follow her on Twitter at @TiffanyAndLupus
11.Alisa Hughley, Patient Advocate, Patient Advocate, Healthcare Consultant, Public Speaker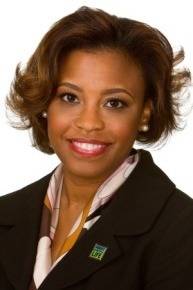 Alisa's journey in patient engagement began when her family was thrust into navigating the health care system after her brother Carey Hughley III was murdered by a person with untreated paranoid schizophrenia. Her brother's organs were donated to assist others patiently waiting on the donor list for critical organs.
She has since dedicated much of life to empowering patients to be active participants in managing their health and using health information technology not only as a tool in that effort but also as a communication tool to enhance the patient-provider relationship. In her consultancy, EnBloom Media she designs and evaluates health communications campaigns; advises healthcare organizations in community engagement; promotes organ donation and end-of-life (advance) planning.
Follow her on Twitter at @enBloomMedia
12. Amy Tenderich, journalist, blogger, author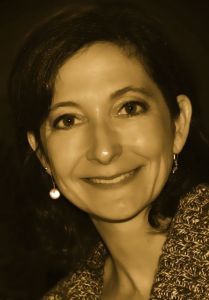 After being diagnosed of type 1 diabetes in 2003, Amy Tenderich started DiabetesMine, which has become one of the top health blogs around the world. In 2006, she won the LillyforLife Achievement Award for diabetes journalism from the Eli Lilly & Company. She is also the coauthor of "Know your Numbers-Outlive your Diabetes."  
In 2007, she penned an Open Letter to Steve Jobs that went viral and developed into an international crowdsourcing competition called the DiabetesMine Design Challenge. She was also instrumental in launching DiabeticConnect, a fast-growing successful social networking site for diabetics. From January 2011 to May 2013, she served as vice president of patient ddvocacy at DiabeticConnect's parent company, Alliance Health Networks, which owns and operates over 50 social networking communities for people living with chronic conditions.
Follow her on Twitter at @AmyDBMine
13. Anna McCollister-Slip, cofounder of Galileo Analytics, speaker
Anna McCollister-Slipp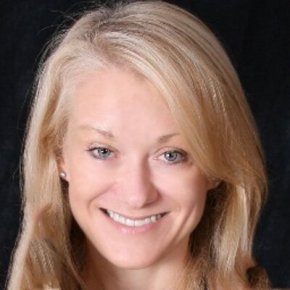 has been a type 1 diabetic for 28 years. She is the cofounder of Galileo Analytics, a visual Data Exploration and advanced data-analytics company. McCollister-Slipp speaks frequently regarding the need for innovation in medical device data and technology, promoting data standards, device interoperability and user platforms aimed to empowering patients to better manage their health. Additionally, she is an advocate for improving methods for comparative effectiveness research and the development of more refined outcome measures to better guide care and assesses treatments.
She serves on the FDA/ONC/FCC HIT Policy Committee's FDASIA Working Group and is a member of the FDA's advisory committee on General Hospital and Personal Use Medical Devices, and serves on the advisory committee for FDA's MDEpiNet, which is working to establish a system for improving medical device product safety surveillance and comparative effectiveness research.
Follow her on Twitter at @annamcslipp
14. Anne Marie Ciccarella, blogger, freelance writer, speaker
Anner Marie Circcarella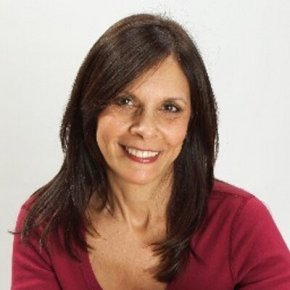 was diagnosed with invasive breast cancer in 2006. In 2011, she began her path of patient advocacy after worsening effects from chemo therapy forced to her leave her career. Since then, Ciccarella has been striving to bring awareness to the true impact of breast cancer by thinking beyond the pink ribbon, which she explores with her blog Chemo Brain Fog and via speaking events regarding patient engagement.
Additionally, Ciccarella sits on a number of scientific advisory boards and serves as a patient advocate on research grant applications. She believes that the patient's voice needs to be included throughout the continuum of care and has lobbied Congress for research funding. As a result, she was invited to join a group of advocates at the White House for a meeting with high-level administrators. Currently, she is embarking on a journey of mental illness advocacy.
Follow her on Twitter at @chemobrainfog
15. Jody Schoger, freelance writer, blogger, speaker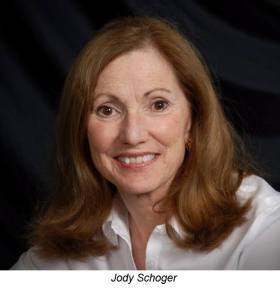 Following her initial diagnosis with cancer in 1998, Jody Schoger transferred her experience in public relations and marketing to serve those affected with cancer. Her writing has been featured in OncologyTimes and Cure online. She also appears on SIRIUS radio's "Doctor Radio" discussing cancer survivorship and patient engagement.
She has served as a stakeholder reviewer for the Lance Armstrong Foundation, the DOD's CDMRP and is both a project lead and an Alamo Breast Cancer Foundation Scholar. Along with Alicia Staley and Deanna Attai, MD, she is a cofounder and co-moderator of BCSM, the breast cancer social media community.  She continues her work while currently living with metastatic breast cancer.
Follow her on Twitter at @jodyms
Conclusion
It's clear that these 15 individuals are worthy of following. But we at HIT Consultant recognize this short list is only the beginning of the larger story that is patient empowerment unfolding, and we want to help share that larger story. So instead of closing this list with a conclusion, we leave you with this open-ended question: who in the online or patient advocacy community is influencing you? We want to know.