Google Glass looks exciting for the medical world, and presents a particularly powerful opportunity for medical education(for examples, see Forbes article here or Phys.org here). A white paper by the Department of Emergency Medicine, Singapore General Hospital says, "simulation-based training has opened up a new educational application in medicine. It can develop health professionals' knowledge, skills, and attitudes, whilst protecting patients from unnecessary risks". Google Glass is taking simulation to the next level and making it more real, as the patients treated are real.
Yet the underlying concept of simulation-based-learning in medicine isn't new. Neither are the individual components of Google Glass (such as the video recording feature and the possibility of sharing procedures online with any number of students). The biggest innovation might be having all this in one device. As Aristotle said, the whole is more than the sum of its parts.
Medical education is often a two stage process. In stage one, doctors in training need to study voluminous tomes and pass exams; stage one is the collection and storing of knowledge – perhaps too much knowledge. Richard Barker says in his book 2030, the future of medicine, that "as our bio-medical insights continue to fragment traditional diseases into multiple molecular disorders, keeping pace with advances gets tougher and tougher; … 'head knowledge' needs to be complemented by online decision support, distilling the wisdom and experience of the best specialist and putting it at the fingertips of the practitioner". In other words, clinicians are starting to need real-time knowledge on tap.
Stage two focuses on learning through direct patient contact under the guidance of seniors, and Barker's position suggests that stage two may never really end. Google Glass would support this stage of the curriculum, helping to simulate the practice of medicine, teach decision making, and then allow collaboration long after qualification. With a teacher demonstrating on patients (or that earlier revolution: a mannequin) with a headset camera, the learner is brought straight into the operating theater.
Google Glass is similar to a standard pair of glasses. It has an optical head-mounted display, sitting just above the right eye. Features include a built-in GPS, microphone and Bluetooth, and a camera which can record and live-stream videos to a Google hangout. Particularly useful is voice activation which would allow surgeons to, for example, do a web search for latest research or access EMRs or even real-time patient metrics without "breaking scrub" (compromising operating room sterility). As well as improving the provision of care, this ought to give students a more holistic understanding of each case.
Related: EHR Vendor Develops EH​R App for Google Glass to Improve Clinician-Patient Interaction
Dr. Rafael J. Grossmann, Surgeon, mHealth Innovator and Google Glass Explorer was the first to perform a Google Glass-aided surgery, including remote teaching contexts and offering clinical advice remotely via Google hang-out. Orthopaedic surgeon Dr. Selene Parekh followed with a demo of foot and ankle surgery, and then plastic surgeon Dr. Anil Shah used the device while carrying out a rhinoplasty. Recently, Medical News Today wrote about a surgeon who live-streamed a procedure using Google Glass and a tablet device.
Grossman says that exposing students to the real life of a surgeon and their problems is critical for training and students should learn and mimic best practices early on. Furthermore, he adds that Google Glass education goes beyond the operating room, "Google Glass is a great start with practically limitless opportunities. "For example, how to connect with patients, how to teach bedside manner, how to prepare patients for surgery can all be best taught from real life examples. Google Glass records it and demonstrates best practice, from A to Z through the responsibilities of a practitioner," he says.
Related: Is Google Glass the Future of Teletrauma?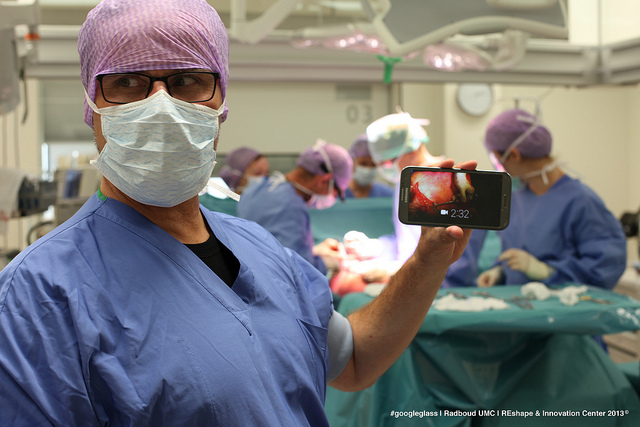 Plus, of course, these Google Glass recorded procedures can be shared across the globe. Innovator Armando Iandolo, co-founder of Surgery Academy and his team have created an application for Google Glass that lets surgeons stream a heads-up view of procedures to students anywhere in the world. The big, bold innovation is to connect these streams in MOOCs (massive open online courses), says Iandolo. He and his co-founder are currently crowd-funding the idea on Indigogo. "Students will access an operating theatre online and watch a surgical intervention, live, for the procedure of their choice", says Iandolo. "As we enter Universities, we want to become an integral part of the medical student's study curriculum".
MOOCs aren't new either, but with the Surgery Academy everything seems to fall in place. By bringing the learner straight into theatre, simulation via Google Glass makes courses operate more like apprenticeships.
The patient would need to give their approval, but this is surely quite reassuring for the patient: which practitioner – and one good enough to teach – wants to screw up while being live-streamed to hundreds of students and fellow physicians?
The speed at which Google Glass eventually becomes a standard educational support tool is less certain, and we can learn from previous waves of innovation. In 2010, the Northern Ontario School of Medicine introduced a new mobile device program (medical students received laptops, iPhones and iPads). To assess its value, educators there how medical learners use mobile technologies. Their white paper concluded, "Students would adapt their use of mobile devices to the learning cultures and contexts they find themselves in." Device value needs to be taught. It depends on how welcome new tech is perceived to be in classrooms, by students, teachers, and the wider ecosystem.
A typical fear is that, especially early in the curriculum (stage one above), medical students will miss out on basic knowledge. Search and find functions make it easier to zero in on an answer, but perhaps without the rich context and basic knowledge provided by reading cover to cover. Students – and teachers – could work just 'for the test'.
Well, books have always had indices. It's the process of search which has been accelerated, and there is no evidence that students would treat a digital medical textbook differently than its paperback version. In fact digital isn't a replacement for the traditional textbook; it's an opportunity to augment it. There is a generational shift in the learning styles of medical students, Mihir Gupta writes in a KevinMD article. Digital allows the stodgy textbook to be augmented with visual and multimedia, which will suit certain learning styles. "Innovative digital resources are vital for helping students retain knowledge and simplify difficult concepts", says Gupta. These new resources are great for quick access to updated medical knowledge, but "it will not replace textbook learning, nor should it".
Lucien Engelen, Director of the Radboud Reshape Center at Radboud University Medical Center, is currently working on various applications for Google Glass in medicine. He says that the only way to get Google Glass into education is "to make it part of education innovation". He says, "Take some high profile doctors, professors and nurses and some patients and have them run some tests. All of a sudden the advantages (of Google Glass) seem to fall in place seamlessly".
Frances Dare is Managing Director of Accenture Connected Health Services, which has partnered with Philips on a Google Glass proof of concept. She agrees with Engelen, cautioning that it is important to create an environment in which experimentation can take place and to understand the type of training needed to prepare clinicians to use Google Glass effectively and safely in practice.
But don't bet against Google Glass. After all, educators have argued for decades over calculators in math class. Engelen says that he really doesn't think of Google Glass as something special: it's just another computer form-factor facing the same barriers of acceptance. It will take some time and discussion over privacy to achieve it, but the new wave is coming.
by Nick Saalfeld and Ben Heubl, Contributing Writers at HIT Consultant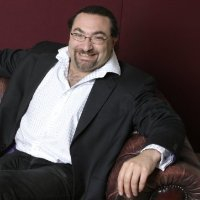 Nick Saalfeld is a corporate journalist and entrepreneur based in London, UK. He has written for seven years about health-tech for clients including Microsoft, Imprivata and Howareyou.com. He also co-founded Yoodoo, the online platform devoted to delivering behavioral change through learning experiences, with many applications in public health and clinical/pharmaceutical adherence.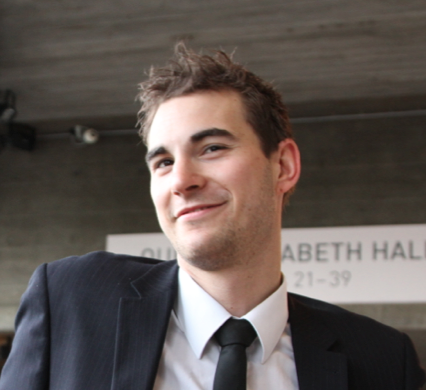 Ben Heubl is a digital health advocate, activist and journalist for health 2.0 innovation.Ben Heubl is speaker at various healthcare innovation conferences and events, a TEDMED delegate, founded the non-for-profit organization Health 2.0 Copenhagen, Mentor at the HealthXL accelerator, and currently passionately writes for various online magazines in the context of digital health innovation and technology. Ben also currently supports a UK health innovation SME to change how citizens access healthcare. You can follow him on Twitter at @benheub
Featured image credit: Radboud REshape & Innovation Center via cc
Image credit: Radboud REshape & Innovation Center via cc
Image credit: Radboud REshape & Innovation Center via cc