As we close the year 2013, we have rounded up the ten most read articles of 2013 by our readers this year. The following ten articles – from insightful infographics (8 Innovative Technologies Transforming Digital Health) to thought provoking commentary (Healthcare is NOT Ready for Innovation) – captured the most attention this year. See them all below:
10. 4 Best Practices for Streamlining Hospital Supply Chain Management
The supply chain is the second largest and fastest growing expense for providers; with only labor costing most providers more. In this article, we spoke with Bruce Johnson, CEO of GHX to outlines four best practices to streamline hospital supply chain management to reduce rising healthcare costs and improve quality. Read more here.
9. Infographic: 8 Innovative Technologies Transforming Digital Health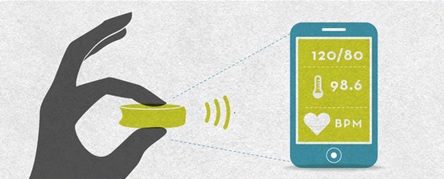 The quantified self movement is in full swing with 69% of U.S. adults keep track of at least one health indicator such as weight, diet, exercise routine, or symptom according to Pew Internet and American Life Project's report back in January. Of those, half track "in their heads," one-third keep notes on paper, and one in five use technology to keep tabs on their health status. Research by the Center for Medicare and Medicaid Services shows national health care expenditures are nearing $3 trillion dollars per year.
Infographic visualization created by MeMD highlights 8 new innovative technology transforming digital health to reduce costs and improve consumer healthcare. View the infographic here.
8. 5 Ways Healthcare Providers Can Reduce Costly Hospital Readmissions
Hospitalization is extremely expensive. Every year, hospitalizations account for one third of the $2 trillion in total annual health spending in the U.S. But what you may not know is that one in nine hospital admissions is actually a re-hospitalization – when a patient is readmitted to hospital within 30 days.
Founder and CEO, Robert Herzog of eCaring describes how healthcare providers can reduce costly hospital readmissions to avoid medicare penalties. Read more here.
7. Should the DoD Buy Epic, or Cerner, or GE, or…?
The Department of Defense (DoD) is in the market for an EHR solution…again. No matter what the DoD decides, billions of taxpayers dollars will be spent. Margarit Gur-Arie shares her insights here.
6. Healthcare is NOT Ready for Innovation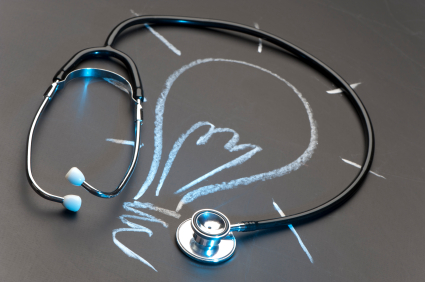 Sean McCown, contributing editor for InfoWorld describes why healthcare is not ready for innovation and why he is leaving the healthcare industry for the second time. This article provoked thousands of comments across social media outlets of those that agree with Sean's commentary and others who vehemently disagree. A must read.
5. Infographic: 40 Key Trends Shaping The Future of Medicine
What is the future of medicine? Currently, there is a revolution of changes driven by healthcare reform initiatives, rising healthcare costs and technology. With "transforming healthcare" being the mantra of the healthcare industry, these ambitious efforts take a lot of time, money and essential communication across all key stakeholders.
It is these factors that drove medical futurist, Bertalan Mesko, MD, PhD for creating the The Guide to the Future of Medicine white paper that prepares stakeholders for what is coming next in the future of medicine.
Included in the white paper is an infographic that illustrates 40 key trends and innovations that shape the future of medicine. See the infographic here.
4. Survey: 76% of Patients Would Choose Telehealth Over Human Contact
76% of patients would choose telehealth over human contact according to recent survey by Cisco that highlights the increased trust in telehealth by consumers. Read more key findings here.
3. 5 Ways Supply Chain Can Reduce Rising Healthcare Costs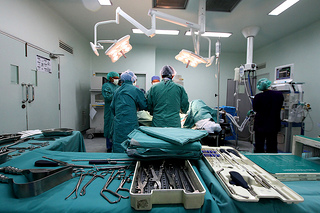 As reform continues to force hospitals to find new ways to cut costs and increase effectiveness, many organizations forget about the processes and supplies needed to keep the business moving. An estimated "$5 billion is lost annually in the implantable device supply chain as a result of waste, inefficiency and lack of visibility" states Bruce Johnson, CEO of GHX, a leading healthcare supply chain management software/services company.
In this article, Bruce Johnson, CEO of GHX discusses five ways that healthcare organizations can utilize supply chain management to save more money and still be efficient.
2. 6 Mobile Health Apps for Healthcare Professionals or Patients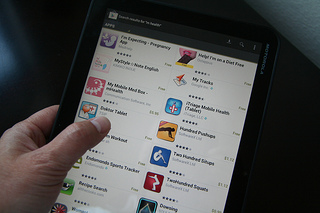 6 innovative mobile health apps that offer support for both healthcare professionals and patients to take ownership of their healthcare experience. See the full list here.
1. The 20 Most Insightful Healthcare Technology Infographics of 2012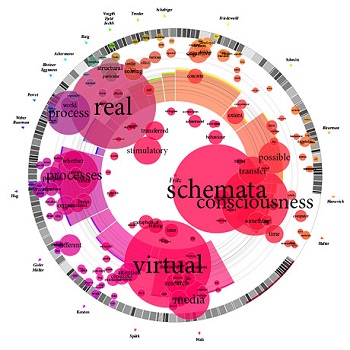 Year end recap of the 20 most Insightful healthcare technology Infographics of 2012 highlighting the growing utilizations of infographics in healthcare. See the list here.