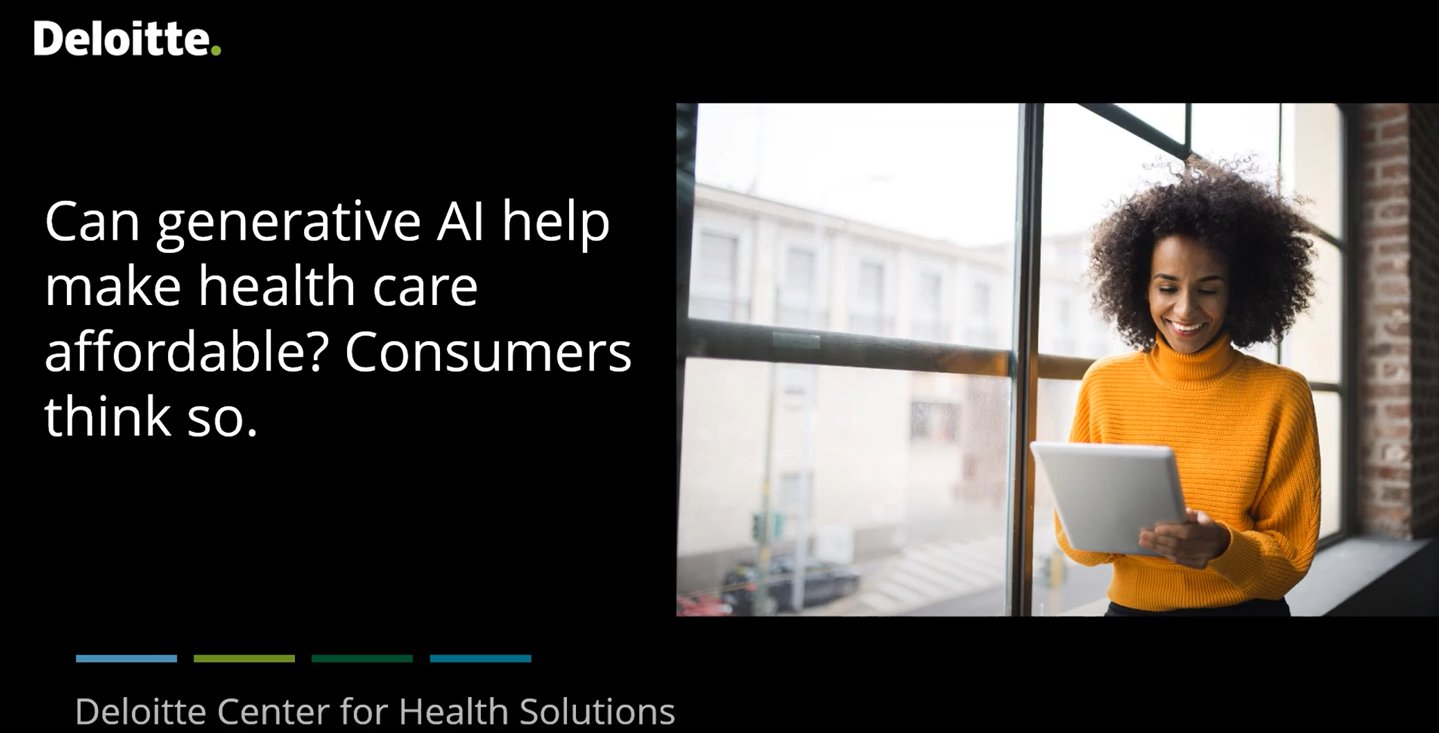 What You Should Know:
A recent survey conducted by Deloitte's Center for Health Solutions (Center) revealed a growing acceptance and optimism among consumers regarding the potential of Generative AI to revolutionize healthcare. Over half of the respondents (53%) believe that generative AI could improve access to healthcare, while 46% expressed confidence in its ability to make healthcare more affordable.
Generative AI: A Reliable Source of Information
The survey further highlighted consumers' trust in generative AI as a source of healthcare information. A significant majority (69%) rated the information they received from generative AI as either very reliable or extremely reliable. This perception of reliability, coupled with the belief in its transformative potential, led 71% of current GAI users to express optimism about its ability to revolutionize healthcare delivery.
Transparency and Governance Key to Consumer Acceptance
While consumers generally welcome the use of generative AI in healthcare, they also emphasized the importance of transparency and governance. Four out of five respondents (80%) believe that healthcare providers should disclose when they are using generative AI to make decisions about their care. This underscores the need for healthcare organizations to establish clear and transparent processes for incorporating GAI into their practices.
GAI's Role in Addressing Healthcare Challenges
The survey findings underscore the potential of generative AI to address key challenges facing the healthcare industry, including rising costs, access to care, and clinician burnout. By improving access to reliable information, automating tasks, and providing personalized care recommendations, generative AI can play a significant role in enhancing patient outcomes.