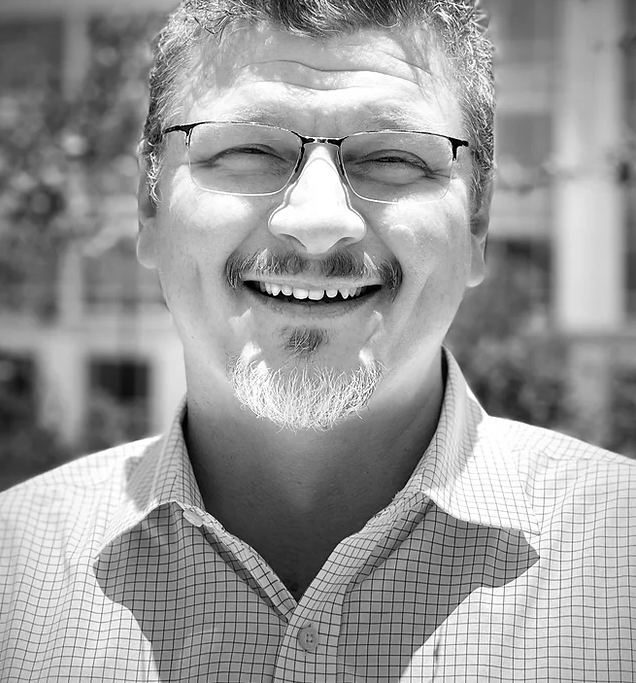 Despite positive proof points, the expansion of virtual care and remote patient engagement strategies – including RPM – continues to be hampered by misconceptions among potential users and misalignment of financial incentives among providers and payers.
It's time to take a look at some of the myths holding back the adoption of virtual care and remote patient engagement tools and limiting progress toward achieving the interconnected goals of the Quintuple Aim.
If there's a silver lining to the pandemic, it lies in our more nuanced understanding of how socioeconomic factors affect outcomes to produce an ecosystem in which better outcomes, lower costs, and better experiences for patients aren't the only priorities anymore.
That's why in the past few years, the Triple Aim morphed into the Quadruple Aim, adding an emphasis on clinician and staff experiences as burnout started to sweep the industry. And, after COVID-19 further exposed deeply rooted health disparities across communities, the Quintuple Aim. Achieving health equity is now a primary goal for providers, payers, regulators, and patient advocates seeking to ensure that healthcare is accessible and effective for all.
Virtual care, including telehealth, remote patient monitoring (RPM), and connected devices, are powerful and yet often underestimated factors in achieving health equity goals. These sophisticated technologies play a critical role in expanding access, building relationships between patients and providers, and keeping individuals on track with their care plans. However, they are often misunderstood, leading to untapped potential and failed adoption.
Here are some of the more common myths and the facts that debunk them.
MYTH 1: Seniors don't like or use virtual healthcare technology
REALITY: The US population is aging rapidly, putting pressure on the healthcare system to provide more and more services to an increasingly vulnerable population. Approximately one in three seniors are economically insecure and may struggle with paying for prescription drugs, getting transportation to medical appointments, or having access to a caregiver who can advocate for their needs.
Virtual care and RPM can bridge the gaps for seniors while controlling costs through more proactive, preventive care – but aren't they too technologically averse to participate? According to the latest stats and surveys, the answer is 'no.'
More than half of seniors over 65 already use some type of assistive health-related technology, including apps and wearable devices, according to a US News and World Report survey from March of 2023. Of the 47 percent who don't use a digital tool, 70 percent just feel like they don't need them yet.
Seniors who do participate feel more independent, safer, and healthier, and are eager to adopt tools that can help them age in place, says the survey.
With a large majority comfortable using the internet (75 percent) and smartphones (61 percent), the rising class of senior citizens doesn't look anything like stereotypical technophobic elders of the past. Leveraging remote care to connect with this population can better support socioeconomically challenged seniors while increasing convenience and accessibility for all.
MYTH 2: Lack of broadband = totally inaccessible communities
REALITY: There's no question that access to high-speed broadband internet is a social determinant of health. Broadband access is less frequent in geographical areas with higher burdens of chronic disease and reduced healthcare access. Households headed by older, disabled, or BIPOC (Black, Indigenous, People of Color) individuals are less likely than others to have a broadband internet subscription, perpetuating many health equity issues.
Broadband remains extremely important for supporting audio-visual telehealth interactions, access to personal health data, and many remote monitoring devices. However, an increasing number of devices and platforms are also available via smartphone, expanding accessibility to people who may have a mobile device but no home broadband account.
In 2021, 85 percent of people had a smartphone, according to the Pew Research Center, with similar levels of ownership among racial and ethnic groups. Rural residents and low-income individuals are somewhat less likely than others to have a smart device, but rates still exceed 80 percent in these categories.
And with more than $100 billion in federal funding being deployed to bring broadband to every American household, we are one step closer to closing the divide to ensure every American has the same quality internet access, resulting in virtual health for all.
MYTH 3: Clinicians don't think virtual care programs are worth the investment
REALITY: The fourth component of the Quintuple Aim is improving clinical experiences – a necessary task in an era of widespread burnout and provider shortages. Virtual care and RPM platforms must be as easy to use for the provider as they are for the patient, especially when working with traditionally underserved populations that tend to have higher burdens of chronic conditions that require more intensive management.
Fortunately, healthcare providers understand the potential of virtual care and RPM to achieve clinical and financial goals without negatively impacting their workflows. A 2022 poll by the American Medical Association found that 92 percent of physicians see an advantage to digital tools, including 44 percent who are very enthusiastic about RPM and other strategies.
In fact, physicians strongly believe that virtual care and RPM can help address every aspect of the Quintuple Aim. Seventy percent feel that virtual care and RPM support value-based care, while two-thirds of providers think they are crucial tools for promoting health equity. Physicians also noted that reducing burnout was an important driver for RPM adoption within their practice, and many are planning to adopt it in the near future to help them meet their clinical, financial, workflow experience, and health equity goals.
The COVID-19 pandemic exposed significant disparities within the U.S. healthcare system. While there is no 'silver bullet' solution to the problem, virtual care and RPM can go a long way to address the issue in a practical, sustainable way. Virtual care offers the opportunity to increase access to services, fill gaps in specialty care, and help address provider shortages. But outdated myths are stopping too many providers from taking that leap. Through education and awareness, we can promote understanding, break down barriers and encourage greater adoption. By prioritizing virtual care, we can build a future where health inequities are eradicated and all individuals, regardless of race, where they live, or how much they earn, have the support they need to live their healthiest lives.
---
About Rich Steinle
Rich Steinle is the Chief Executive Officer at Carium, responsible for stewarding the company's people, story and growth. His 30-year career spans enterprise, entrepreneurial health and human service ventures within managed care, software and technology, physician network development and consulting services. Rich previously served as President and CEO of Innovista Health Solutions, a managed services provider for physician organizations navigating transitions in delivery, payment and efficiency models. Prior to that, he served as CEO of multiple organizations focused on healthcare transformation, including primary care delivery, integrated physician networks, EHRs and collaborative medical real estate solutions.