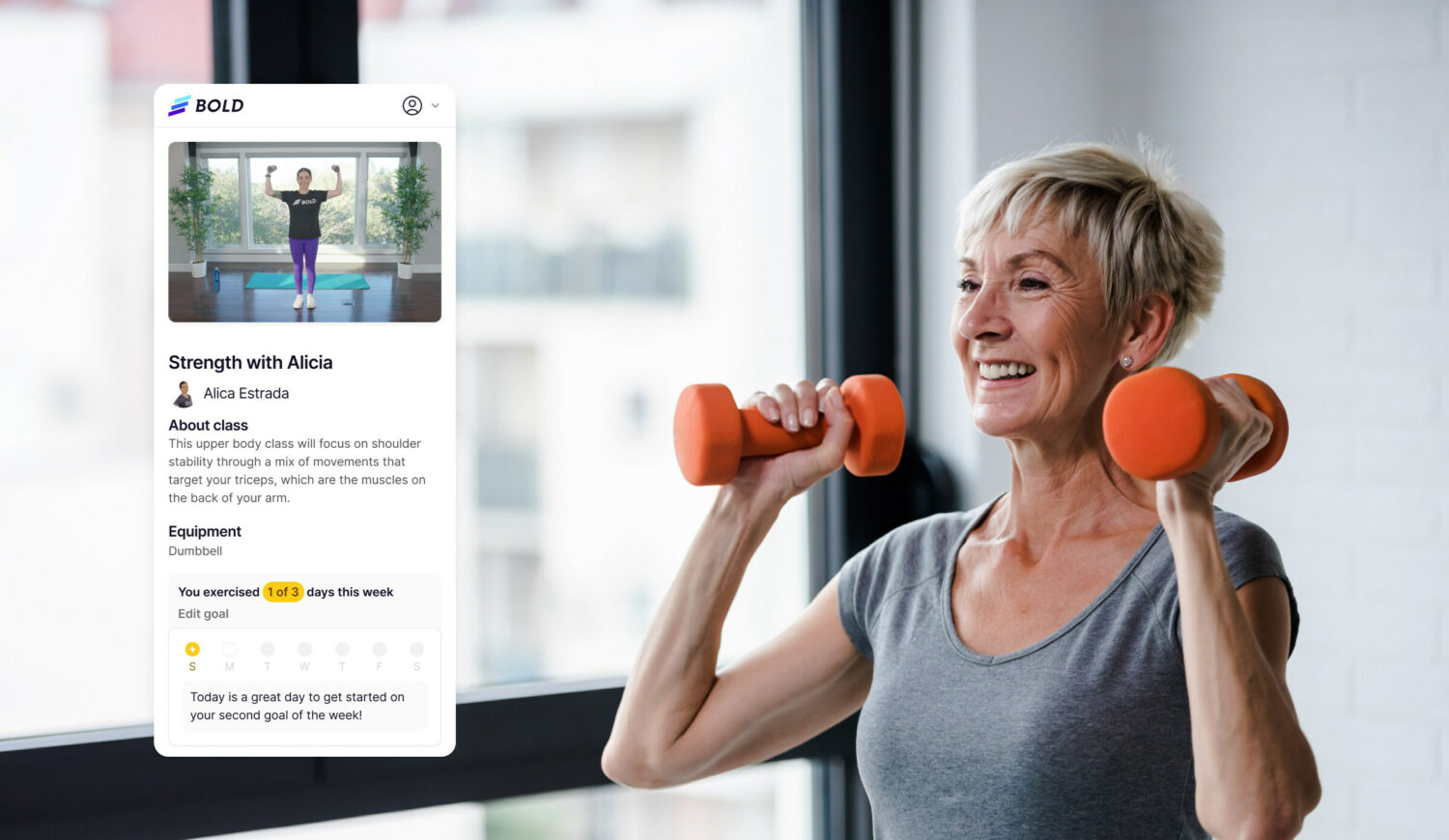 What You Should Know:
Reduce falls, increase activity, improve satisfaction
1 in 3 adults over 65 falls every year. Founded in 2020, Bold provides each member with a personalized, evidence-based exercise program in order to prevent falls, reduce musculoskeletal pain and disability, and increase physical activity levels. The company partners with innovative Medicare plans and providers to support underserved members, many of whom suffer from chronic conditions, mobility issues, and pain. Utilizing dynamic adjustments and sophisticated behavioral science, Bold's platform engages members continuously as they build sustainable habits that provide lasting impact.
Bold's Program Peer-Reviewed Research
In peer-reviewed research, Bold's programs have demonstrated a 46% reduction in falls, which impact more than one in four Americans over the age of 65 each year and result in $50 billion in costs, more than Medicare's annual spend on cancer. With less than 15 percent of older adults in the U.S. meeting recommended physical activity guidelines, evidence is widespread that Bold's pioneering, movement-as-medicine approach can provide durable, cost-effective healthspan improvements for older adults. According to the CDC, 4 out of 5 of the most costly chronic conditions among adults 50 years or older can be prevented or managed with physical activity, and Bold will use this funding to accelerate its impact on these costly conditions within its healthy aging platform.
"Millions of older adults spend years in poor and declining health brought on by falls, pain, and other chronic conditions, representing a growing disconnect between quality of life and overall longevity," said Amanda Rees, Co-founder and CEO of Bold. "Bold was designed to increase healthspan for older adults, offering accessible, easy-to-follow programs that improve strength, reduce falls, and promote lifelong well-being."