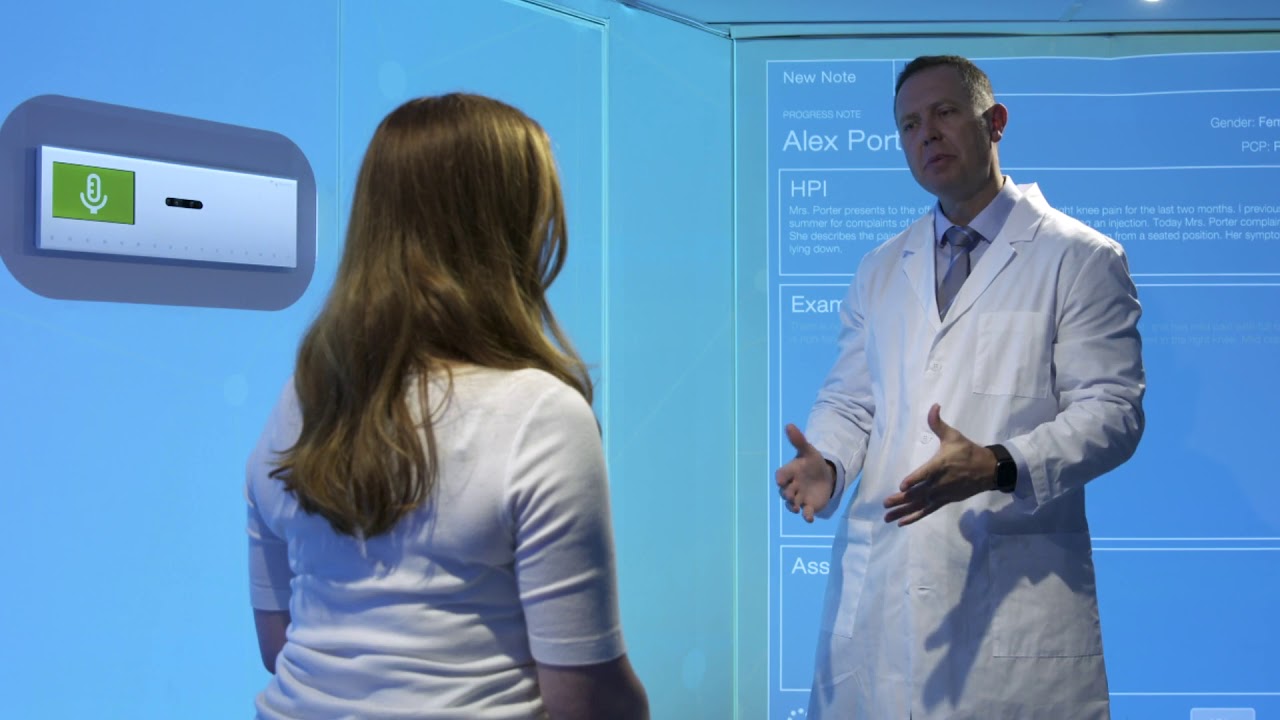 What You Should Know:
Epic and Nuance (a Microsoft company) expand their long-term strategic collaboration by integrating Nuance's new Dragon Ambient eXperience Express (DAX Express), the first fully AI-automated clinical documentation application in healthcare, into Epic workflows.
As part of the integration, DAX Express for Epic will deliver everything clinicians need in one place to create a comprehensive note quickly, decreasing cognitive load, increasing provider satisfaction, and improving the quality of patient care.
Using a unique combination of conversational, ambient, and generative AI, DAX Express builds on Nuance's DAX solution, which is currently available to more than 550,000 clinicians, including thousands using Epic's EHR.
DAX Express Background
DAX Express is a workflow-integrated, AI-powered clinical documentation application that is the first to combine Nuance's proven conversational and ambient AI with the newest and most capable AI model, GPT4, in the Azure OpenAI Service. Providers that use DAX Express for Epic will be able to create draft clinical notes automatically and securely from the exam room or via a telehealth encounter for immediate clinical review and completion after each patient visit. Extending the proven Dragon Medical portfolio of solutions and building on the market-leading DAX ambient solution launched in 2020, DAX Express is the next milestone in Nuance's long-standing mission to reduce administrative burden and empower clinicians to spend more time taking care of patients and less time on paperwork.
"DAX Express for Epic will spark a transformational shift in how we all approach healthcare. We've already seen first-hand how ambient AI from Nuance has transformed the provider-patient experience using the DAX ambient solution, but now with the augmentation of generative AI, we're going to give our providers more options to use technology in a way that delivers even greater outcomes to them and their patients," said Josh Wilda, Chief Digital and Information Officer at the University of Michigan Health-West. "DAX is already reducing what used to be hours of time for clinical documentation to mere seconds—while improving the quality of patient care and provider experiences. It's truly life changing."
Availability
DAX Express for Epic will be included for users of DAX and available as an addition to Dragon Medical One. Consistent with Nuance's longstanding commitment to data security and privacy, DAX Express is HIPAA-compliant and developed with an approach to help create AI products that are trustworthy and safe. DAX Express for Epic will be available in private preview this Summer through the Fall. To be added to the DAX Express interest list visit https://www.nuance.com/healthcare/campaign/learn-more/express.html.