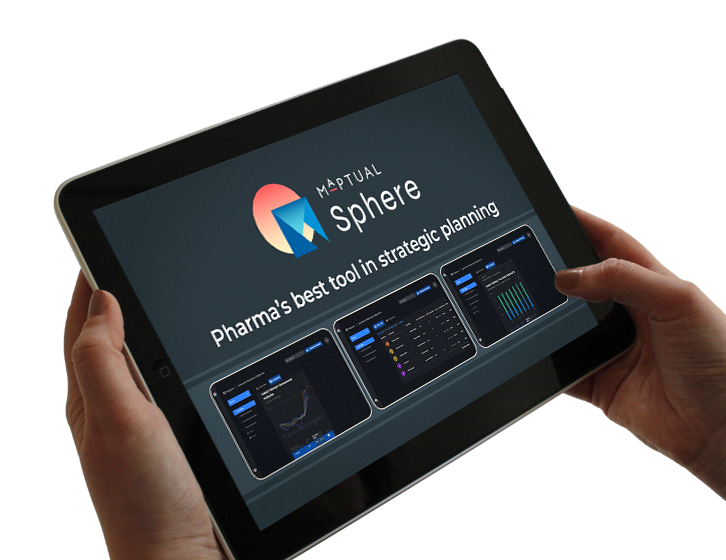 What You Should Know:
ODAIA, developers of MAPTUAL, an AI-powered commercial insights SaaS platform for pharmaceutical companies, announced it raised an oversubscribed $25 Million Series B financing round, led by Threshold Ventures and co-led by Monograph Capital. Wittington Ventures also joined, with participation from existing investors Flint Capital, BDC Capital, StandUp Ventures and Graphite Ventures.
 Emily Melton, Managing Partner of Threshold Ventures and Charles Conn, co-founder and Partner of Monograph Ventures, will join ODAIA's board. Megan Kelly, Principal of Threshold Ventures, will also join as a board observer.
Fuelling the Rapid Growth of AI-Powered Solutions Helping Pharma Companies
With its ability to provide near real-time and predictive perspective on the dynamic changes of the pharmaceutical marketplace, ODAIA's proprietary platform MAPTUAL empowers leading life science brands to more efficiently get therapeutics, drugs and vaccines to the markets that need them with a modern, data-driven solution.
With several top 20 global pharmaceutical companies as customers and having grown year- over-year annual recurring revenue (ARR) in 2022 by over 750%, ODAIA is transforming pharmaceutical marketing and commercialization with its lead product, MAPTUAL. MAPTUAL is a SaaS platform that leverages AI to streamline and automate the prospecting, qualifying and engagement of healthcare providers (HCP), a process that has largely been manual, labor intensive and time consuming.
"ODAIA's ability to constantly ingest and update a broad mix of life sciences data and turn it into comprehensive insights in near-real-time turns pharmaceutical sales from reactive to proactive," said Emily Melton, Managing Partner at Threshold Ventures. "We're thrilled to lead their Series B financing. ODAIA helps get life changing drugs into the hands of those who need them faster and more efficiently."
MAPTUAL is engineered to take the guess-work out of Pharma's current workflow by unifying commercial teams through digestible and actionable predictive insights. Its two products, MAPTUAL Field and MAPTUAL Sphere, are built on an easy to navigate platform that provides a near-real-time and predictive perspective on a brand and its market;
● MAPTUAL Field provides sales reps with a granular view of health care providers, allowing pharma sales reps to use robust segments, prescription data – both historical and predicted – to improve their pre-call planning and spend more time seeing customers rather than analyzing data.
● MAPTUAL Sphere enables sales managers to effectively coach their team by discussing territory brand and market dynamics and HCP channel preferences. Marketers are also able to understand the contribution of different channels, by HCP segment, on prescription trends to make better marketing strategy and execution decisions.
Using MAPTUAL Field and MAPTUAL Sphere together allows for tailored insights to be delivered to the right teams, while ensuring consistency in analytics and data sources, and ultimately leading to better and timely patient care. Through its impressive predictive technology, ODAIA is unlocking smarter ways for leading life science companies to engage customers and lead to better patient care.