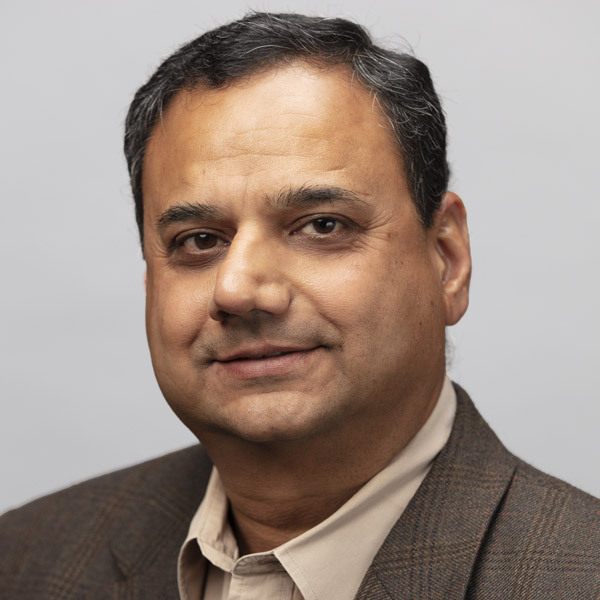 Trust is a vital component of healthcare. It impacts whether someone shows up for a doctor's appointment, follows their treatment plan, or plays an active role in their health.
But building trust doesn't just happen at the front counter, inside the doctor's office, or in face-to-face interactions. Increasingly, consumers are interacting with their health plans through online and mobile touchpoints — and these virtual experiences are no less crucial to building trust than in-person experiences. (In fact, they may be even more important.)
As health plans look to strengthen relationships with consumers, many are turning to artificial intelligence (AI) and machine learning to improve communication, connect consumers to the right resources, and personalize digital engagement.
Although 90% of healthcare systems recognize the potential of AI to improve consumer experience and operational performance, far fewer have fully applied AI initiatives at scale.
The longer health plans lag on AI-powered solutions, the longer it will take to build rich, immersive digital experiences — and trusted relationships with consumers.
AI offers tremendous value — but only if consumers are on board
Nearly 3 in 4 healthcare organizations plan to increase funding for AI initiatives. Health systems are not only deploying AI solutions to improve medical care, but also applying AI technologies to optimize the consumer experience and digital engagement. Nearly three-quarters of healthcare leaders trust AI to support non-clinical, administrative processes.
Consider just a few of the opportunities that AI unlocks for consumer experiences:
Chat functionality: Health plans can use natural language processing to communicate, respond, and answer consumers' questions in real time.
Price transparency: Consumers using AI-assisted platforms gain better price transparency and an improved ability to find the right service, with the right provider, at the right price.
Consumer insights: Providers may rely on AI recommendation engines to gain consumer insights and a better understanding of their behavior, leading to improved quality of care, a reduction of no-show appointments, and a higher likelihood that patients follow treatment plans.
However, health plans still face challenges around consumer distrust of digital initiatives. In particular, consumers have significant concerns about data privacy and security, with less than one in five people having a "great deal" of faith that their health plan will protect their privacy and personal data. In fact, trust and transparency are significant barriers to AI adoption for more than half of healthcare organizations.
As digital transformation accelerates in the wake of the pandemic, organizations face a conundrum: AI can strengthen digital experiences and engagement, but consumers need to experience its effectiveness and benefits in a way that isn't disruptive.
How personalized digital experiences build consumer confidence
AI initiatives already face enough challenges due to costs, skills gaps and other resource constraints. Trust shouldn't be another challenge on the list. Fortunately, sentiment toward digital, AI-powered solutions is beginning to improve. If you approach adopting and scaling AI in a way that's totally seamless, you can reap the benefits without alienating your users.
When AI is done the right way, consumers don't even realize you're using it. It's the difference between creating value and creeping users out. For example, Google Search uses advanced AI to correct potential misspellings, automatically fill in search queries, and provide more relevant results — providing ease and effectiveness without being invasive.
To supercharge digital engagement and build consumer confidence, consider adopting the following AI-related applications and practices.
Create cohesive, consistent experiences in-person and online
As demand for digital healthcare has risen, so too have consumers' expectations. More than a third of consumers now expect online communications from healthcare providers to match their in-person experiences. With such high expectations, it's difficult for humans alone to power a positive online experience.
A patient who wants to schedule a doctor's appointment or has a question about an insurance claim shouldn't have to navigate disparate, complicated interfaces and processes. AI-assisted chat capabilities enable consumers to access relevant information and perform simple actions, like scheduling an appointment, without having to jump through a series of hoops or navigate confusing online processes.
By aligning digital experiences horizontally across operations, you reduce points of friction and frustration for consumers and enable your organization to move from point solutions to more cohesive, comprehensive, and streamlined AI operations. These types of AI-assisted applications add value to the user experience without calling attention to themselves. 
Tailor digital engagement to individuals and their needs
Trust is a two-way relationship — and one that takes time to develop. Health plans can build rapport by offering timely, relevant, and useful engagement throughout the consumer experience. Three-quarters of consumers wish their healthcare experiences were more personalized, and nearly two-thirds of consumers would access care more often if that were the case. With such high demand for tailored experiences in everything from entertainment to retail, AI-driven personalization in healthcare will feel familiar and valuable to consumers.
Combining consumer data analytics with behavioral science principles will allow you to better connect with consumers, sustain engagement, and meet their needs. A consumer with heart disease could receive automated reminders for a follow-up appointment, streamed educational videos with advice about managing their chronic condition, or personalized messages about the importance of routine screenings, exercise and other preventative actions that apply to their lives.
Prioritize data quality, security, and transparency.
AI algorithms are only as good as the data they're trained on. Breaking down data silos and consolidating information allows you to gain more accurate insights into your consumers, ultimately helping train and refine more accurate models over time.
To prevent potential biases, it's vital to capture consumer data that accurately reflects your entire population. When done right, algorithms add tremendous value. When done wrong, they have the opposite effect and can even generate backlash (e.g., Amazon's recruiting software snafu). It ultimately falls to organizations (and their third-party partners) to frequently evaluate AI applications and algorithms to ensure unintended consequences and biases don't creep in.
You also have a responsibility to ensure consumer data and communications are secure, compliant and transparent. Informing consumers about the personal data you are collecting, how it will be used, and how you are keeping it secure can go a long way toward easing concerns and making AI (and your organization) more trustworthy. Data privacy and security are growing priorities for consumers — and they should be for you as well. It isn't just the right thing to do, it's a legal obligation under HIPAA.
Healthcare now takes place in the digital universe. Eighty percent of people prefer to use online messaging, virtual appointments, and other digital interactions with healthcare providers. Each of these channels offers an opportunity to develop trust and build rapport with consumers.
Creating meaningful, seamless AI-powered digital experiences is crucial for health plans to earn consumers' confidence — otherwise, consumers will find another organization better suited to do so. The question is: Do your digital experiences build trust — or do they break it?
---
About Sanjeev Sawai
Sanjeev Sawai is the Chief Product and Technology Officer at mPulse Mobile and has a passion for building innovative software products. For the last decade and a half, he has led product and technology teams to deliver market-leading products. mPulse is a confluence of Sanjeev's recent experience in healthcare, and a dozen years of past work in conversational AI and speech applications. Sanjeev has brought to market enterprise grade and SaaS-scale software products in a variety of markets, most notably telecommunications, financial services and healthcare. He has led the development of market-leading products in the voice solutions market and built embedded systems for defense applications. Previously, Sanjeev has held leadership positions in product development at HealthEdge, Altisource, Interactions, Envox and Brooktrout.