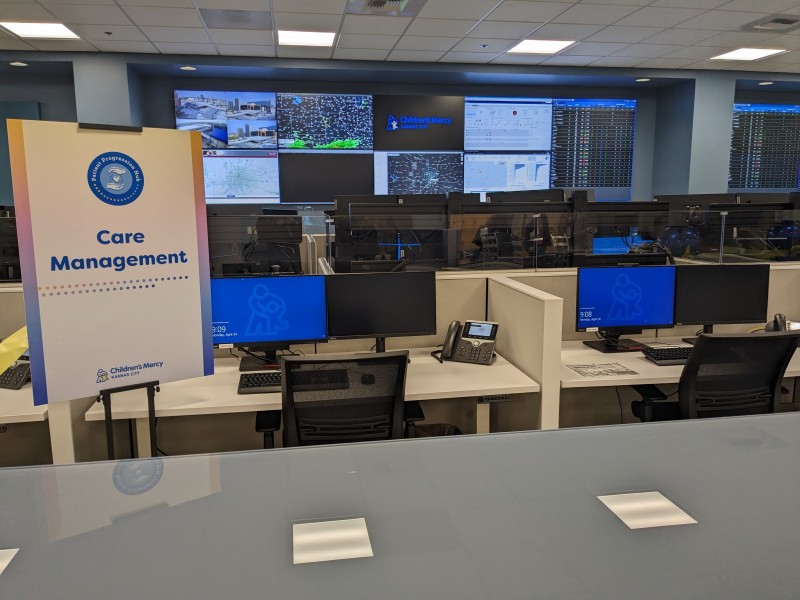 What You Should Know:
– Children's Mercy Kansas City launches its Patient Progression Hub – a hospital operations center that uses artificial intelligence (AI), predictive analytics and real-time information to optimize care progression and coordination from the time a patient's admission is requested until discharged.
– The Patient Progression Hub is part of a strategic collaboration with GE Healthcare to improve access, streamline the flow of patients, enhance discharge planning, improve staffing needs, and forecast patient demand.
Patient Progression Hub Overview
The 6,000-square foot hub, inspired by NASA's mission control center, houses a video wall with customized analytic apps, or "tiles" to monitor and manage the flow of patients. The system uses AI algorithms to identify potential issues, enabling care teams to proactively solve problems before they arise. Hub team members are co-located in the space to facilitate greater communication and collaboration, break down bottlenecks and barriers, and increase satisfaction for both patients and employees.
Other key benefits of the Patient Progression Hub include:
Managing right bed, right place, on time – Centralizing bed placement allows staff to manage bed assignment workflow, prioritize bed placement, and place external/intra-system transfers in a timely manner.
Avoiding unnecessary delays – Real-time data allows staff to address potential delays, such as reducing time patients wait in the Emergency Department or the Post-Anesthesia Care Unit (PACU) for an inpatient bed to be available.
Improving staffing – AI predicts patient census levels 24 and 48 hours in advance with a high degree of accuracy. By predicting future demand, staffing needs can be filled, assuring patients are cared for by the appropriate care teams.
Streamlining discharge process – Real-time data and predictive analytics track each patient's journey, enabling staff to prioritize tests, procedures and medicines to get the patient discharged in a timely manner and open a bed for another patient who needs it.