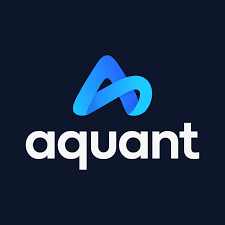 What You Should Know:
The COVID-19 pandemic put the medical device industry front and center, especially with the demand for essential products like diagnostic tests, ventilators, and respiratory assistant devices.
A new report outlining the state of medical device service showcases problems the industry must overcome, purporting solutions powered by emerging technologies to overcome these obstacles and ensure service accuracy.
Understanding the Key Insights and Trends within the Medical Device Industry
Aquant gathered and analyzed anonymized service data from leading medical device service companies. Their latest report measures data from before an organization deployed Aquant's AI solution. The data was then analyzed using Aquant's Service Intelligence Platform, which includes Service Language Processing (SLP), a unique engine designed to read service language and identify observations, symptoms, and solutions described in free text.
Key insights generated are as follows:
1. Despite inflation and economic downturn impacting other sectors, medical device service is experiencing growth and cost-savings. Many of those successes can be attributed to strategically leveraging technology.
Resolution Cost was reduced by nearly 4%. This shows how many medical device service organizations steering away from traditional models and adopting remote- and self-service options.
First Time Fix Rates increased by over 4.5%, indicating that technicians are making more efficient fixes on the first visit — especially with the support of technology.
Time Between Visits increased by almost 34%. Companies are leaning into self-service options and remote tools, lessening the need for techs to visit assets in the field.
2. The knowledge gap continues to be an issue across the medical device service industry, especially when the labor shortage and upskilling challenges are factored in.
On average, low-performing employees cost their organizations almost 86% more than top-performing employees. However, in the bottom 20% of companies, the knowledge gap between the most- and least-skilled technicians costs over 200% more.
Even though there was an increase in technicians on the field, these techs completed 3.3% fewer work orders. This illustrates Time to Competency and skills gap issues.
Companies with healthy field service operation practices can improve their metrics by measuring their progress and using the data to inform necessary investments in people, processes, and technology.
3. Trends show that thriving organizations are combating high service costs, increased Time to Competency, and other service delivery hurdles by:
Creating trust in data: Hunches and intuition are no longer cutting it in today's data-driven world. This is why more companies are normalizing data sanitization — as well as making sure their data is in a state to pull vital stats, at any time.
Prioritizing diversity: Assembling a workforce with a diverse mix of soft and hard skills creates a better customer experience.
Investing in relevant tools and training: Leaders that invest in tools and training for their employees find that it leads to more excellent retention, career growth, and increased customer satisfaction. AI is an essential investment that equips teams to solve even the most complex problems.
Shifting to proactive service models: Preemptive actions have a domino effect that can be felt across the board – through happier customers, empowered teams, and more.
Leveraging shared knowledge: Collective knowledge drives collaboration, which leads to faster resolutions. AI tools combine service data, industry knowledge, and insights from subject matter experts to provide fast and accurate solutions.
Moreover, the report also found that Time Between Visits increased substantially over the last year. This indicates that remote solutions adopted by medical device organizations help empower customers and organizations to diagnose and repair issues without the help of technicians, further reducing costs.
Other pertinent findings within the report show that:
First Time Fix Rates have increased by 4.53% since 2022
Resolution Cost has decreased by 3.9%.