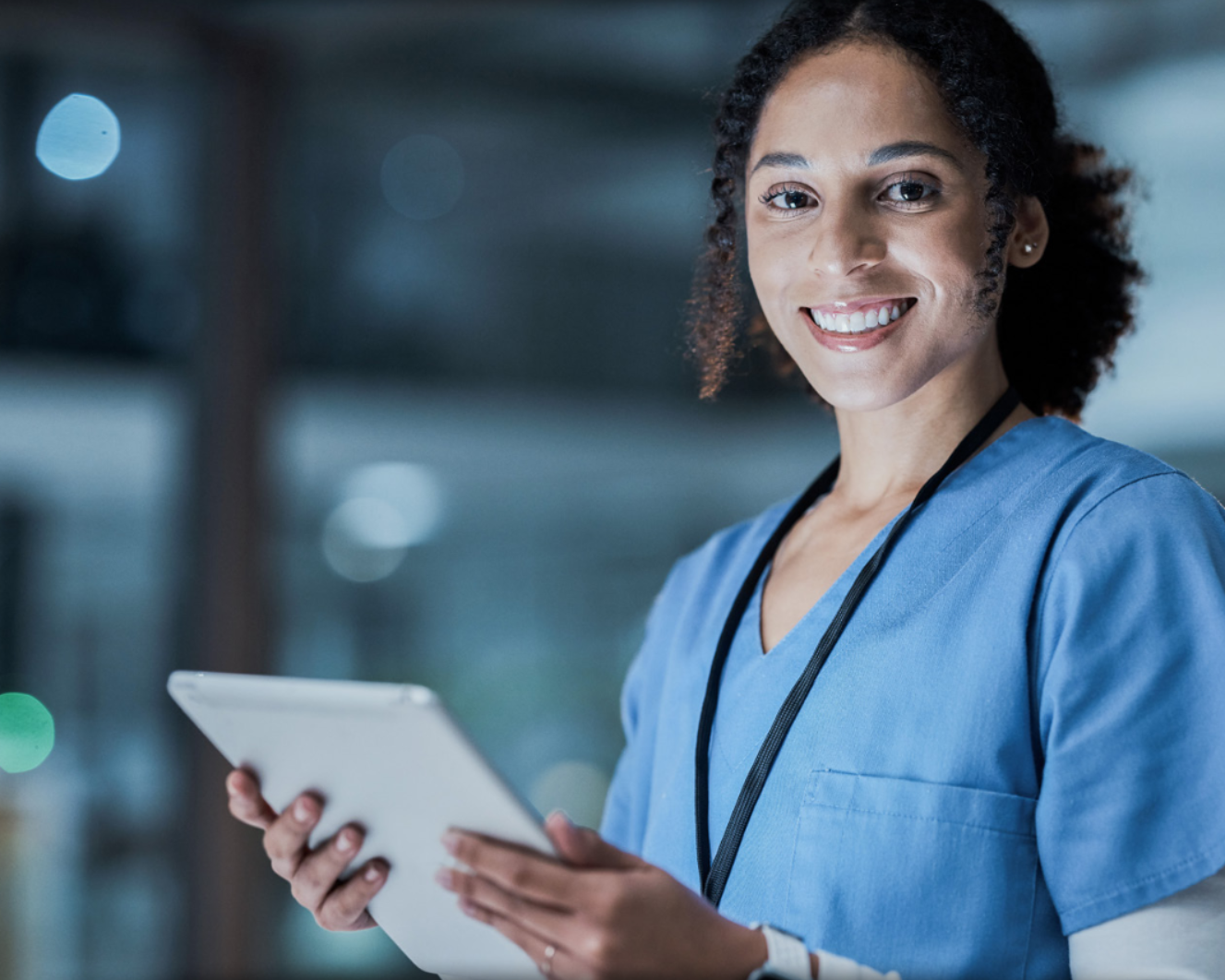 What You Should Know:
Strategies employed by payers, provider-sponsored health plans, and provider organizations are starting to become more proactive, and the need for solutions with prospective, predictive capabilities is rising. Additionally, amid rising healthcare costs and economic uncertainty, organizations are looking for solutions that deliver more for less.
A new KLAS report examines risk adjustment vendors' abilities to drive outcomes and value, their prospective capabilities, and their offerings' ease of use.
Key Insights From Risk Adjustment 2023
Each year, KLAS interviews thousands of healthcare professionals about the IT solutions and services their organizations use. For this report, interviews were conducted over the last 12 months using KLAS' standard quantitative evaluation for healthcare software, which is composed of 16 numeric ratings questions and 4 yes/no questions, all weighted equally. Combined, the ratings for these questions make up the overall performance score, which is measured on a 100-point scale. The questions are organized into six customer experience pillars—culture, loyalty, operations, product, relationship, and value.
Key insights are as follows:
Episource & Veradigm Offer Broad Capabilities & Positive Customer Experience: Organizations using Episource and Veradigm highlight the vendors' breadth of capabilities and are often more satisfied than customers of other broad vendors in the market. Episource exceeds customers' expectations for chart retrieval rates and coding accuracy by partnering with them on how to use the comprehensive solution. Respondents appreciate the direction the vendor is moving in, stating that they have become more proactive and the project managers have improved. The few very frustrated customers note they were oversold on health assessments, which the vendor has since discontinued. Validated Veradigm customers report a stronger partnership post-acquisition thanks to executive leadership changes as well as the vendor's willingness to fix problems, develop the solution, meet regularly, and provide account managers who help organizations meet goals. The solution is seen as flexible and helps customers target which patients should meet with a physician; analytics for gap closure is also a strength. A couple of respondents feel the coding services need improvement, and there are mixed reviews about the implementation and training.
Well-Known Vendors Inovalon, Cotiviti & Optum (Limited Data) Falling Behind: Inovalon is used more broadly than other risk adjustment vendors and is often used for their payer quality solution. The 33% of respondents who would buy the solution again say training during implementation and an internal QA process are critical to achieving outcomes (e.g., cost savings, useful analytics, good retrieval rates). Over half of all respondents plan to leave, and others would not buy the solution again due to the cost, missing outcomes, staff frustrations, and lack of promised technology. Customer feedback is mixed for Cotiviti (who is also well known for their payer quality solution). The most-satisfied customers feel the solution (while expensive) drives value, the chart retrieval helps them get needed information, and the support is helpful. Frustrated customers cite a poor, reactive vendor relationship and old technology. Customers of Change Healthcare (recently acquired by Optum) share that the reporting works well and that they value having standing meetings with the vendor. Most respondents report challenges; 29% plan to leave as a result of lacking advancements and usability, inaccurate data, and unhelpful support. Of the four interviewed Optum (limited data) customers, only one says the vendor is part of their long-term plans. Those who are leaving mention inconsistencies, problems with lagging, an outdated UI, and buggy upgrades. A couple of respondents highlight that their account manager is great to work with but note issues getting problems solved.
Health Assessments from Vatica Health Offer Unique Approach that Drives Value for Customers: While also supporting customers' strategies in many risk adjustment areas, 2023 Best in KLAS winner Vatica Health takes a unique, provider-centric approach to risk adjustment by providing point-of-care health assessments. This approach drives value for customers of all types, who note the solution can provide accurate HCC codes, significant provider penetration at the point of care, real-time prospective data, decreased care gaps, and predictions for future conditions. Physician users specifically note that the tool fits well into their workflow; a few respondents mention challenges related to initial physician buy-in. Matrix Medical Network (limited data) is used by a large customer base for in-home health assessments, and customers report the vendor provides a good experience at a fair price. Some respondents say that the nurses are excellent and bring insights that shape members' care. Customers feel the vendor is less flexible than desired after removing some of their offerings (such as the mobile health clinic services), leaving customers to feel stuck following the status quo.
NLP from Apixio Leads to High Accuracy, Narrow Focus Has Some Customers Looking Elsewhere; Health Fidelity & Talix Customers Experiencing Bumps Post-Acquisition: For chart reviews and coding services, AI/NLP capabilities are often important, and Apixio, Health Fidelity, and Talix provide these capabilities to enable organizations to identify risk-gap opportunities effectively and accurately. Apixio's AI-powered solution helps customers retrospectively look at charts to properly document and find a higher rate of overlooked codes. Most users are satisfied with their outcomes; the 35% who are considering leaving are looking to consolidate and find a solution with broader, more prospective capabilities (which Apixio has begun to introduce over the last year). Health Fidelity by Edifecs offers a broad set of validated capabilities, and satisfied customers appreciate the solution's ability to find missing HCC codes via NLP. Many respondents have seen an ROI, especially from the post-encounter functionality; some report false-positive issues with this functionality. The majority of customers feel uncertain about the future post-acquisition due to declining proactivity, service, and delivery of promises (especially related to the product working as promoted). Talix by Edifecs provides a focused solution that utilizes NLP to improve the accuracy of chart reviews and coding services, and customers often describe the solution as easy to use. Respondents initially reported post-acquisition service challenges due to turnover; however, some have more recently seen an increase in support and responsiveness.
Advantmed Sees Increased Customer Satisfaction after Leadership Changes; Ciox Health Often Used for Chart Retrieval but with Some Missed Expectations: Customers report Advantmed has improved their partnership by becoming more flexible, proactive, and responsive when problems arise, especially since recent leadership changes were made. Respondents mention that the good integration drives successful retrieval rates and that the vendor delivers what is expected. Reporting is the most common problem among respondents because of data quality issues and struggles finding previous reports. Ciox Health customers often work with the vendor due to relationships with provider organizations that also use Ciox Health. Several respondents have seen improvements in the account managers' ability to solve problems and keep promises, and a few note that using one vendor for both coding and chart retrieval has increased their outcomes. Reported frustrations include fewer chart retrievals than expected and nickel-and- diming during the reporting and retrieval process.
For Analytics, EXL's Easy-to-Use Offering Aids Customer Utilization; MedInsight & Pareto Intelligence Offer Prospective Capabilities, though Broad Offering Can Add to Complexity: EXL's easy-to-use, intuitive solution and strong analytics help customers better capture codes, improve care gaps, and predict future progress. Respondents also highlight that the vendor is willing to provide additional training as needed. Going forward, customers want EXL to expand their offering and deliver more AI/predictive capabilities. MedInsight offers a risk and payer quality analytics platform that provides prospective and retrospective views, enabling users to better benchmark, find care gaps, and identify risk. Customers praise the customizability and helpful support. Due to the platform's complexity, a few customers feel the solution could be easier to use and want more guidance. Additionally, provider customers (who tend to be the most frustrated) often mention the need for better EMR integration. Pareto Intelligence provides analytics- focused services and technology with predictive algorithms that assess risk. Interviewed customers say the solution drives outcomes and appreciate the vendor's partnership, flexibility, and responsiveness. Many respondents note the product can be difficult to use, and a few report recent support bumps from staff turnover. Arcadia customers (mostly provider organizations) say the solution drives outcomes for population health and reduced care gaps. The solution's complexity lessens the ease of use for customers, who note utilization training could be helpful. While the vendor is solving problems, some respondents feel resolution times are longer than expected; implementations and integration are also cited as frustrations.