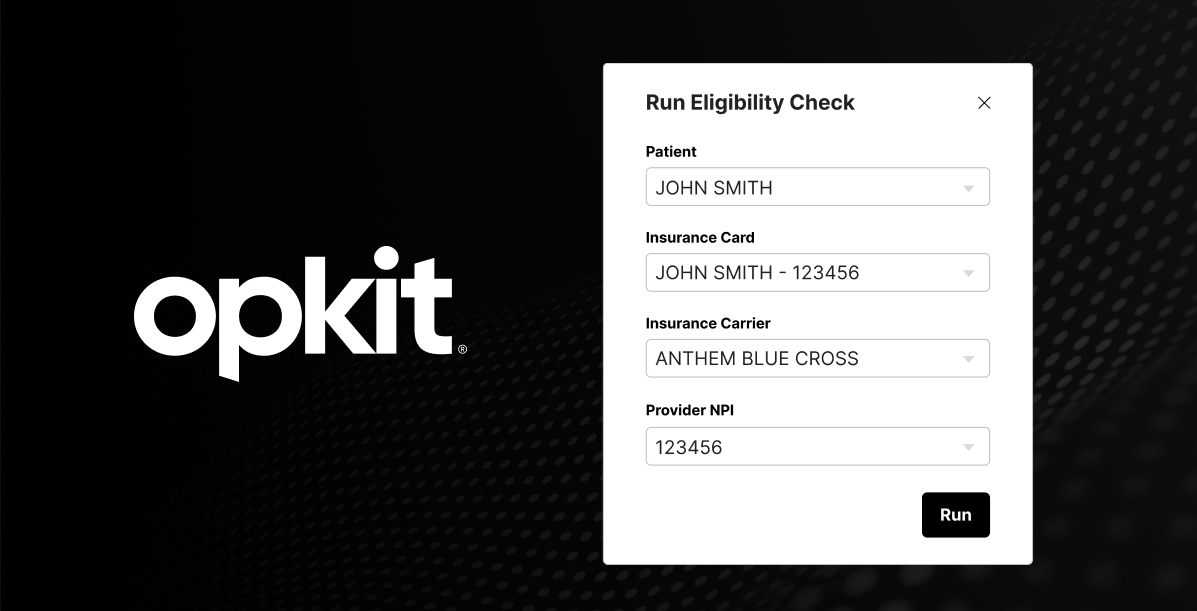 What You Should Know:
– Y Combinator startup Opkit emerges from stealth with an automated health insurance verification platform that is purpose-built for the new telehealth companies and virtual medical clinics that are providing care for a wide range of patients across the United States. The startup has raised more than $1M from Global Founders Capital, Mischief (Plaid founder Zach Perret's fund), Socially Financed, Y Combinator and Rex Salisbury, former partner at Andreessen Horowitz.
– With Opkit, the health insurance verification process can be performed in seconds and with just a few clicks, as opposed to taking an hour or more in a tedious process involving multiple apps, spreadsheets, and often phone calls. Opkit's software automates most of the steps involved in insurance verification, and automatically repeats this process for existing patients prior to each follow-up appointment.
Developer-Friendly Health Insurance Verification Platform
Collecting health insurance details and verifying coverage is a complex, manual process that healthcare providers must perform before each appointment to ensure payment. Unlike brick-and-mortar providers, which are regional and only deal with a handful of different insurance companies, telehealth companies serve patients from many regions and consequently deal with many different insurance companies and plans. This, along with the fact that telehealth companies are unable to collect patients' physical insurance cards and generally see more patients overall, makes accepting insurance particularly challenging for this new kind of provider.
Opkit's dashboard allows telehealth employees to perform eligibility checks, or inquiries to insurance companies about specific patients' plans. A range of eligibility-related features have been automated for simplicity and speed, including determining whether a patient's insurance plan is active, in- or out-of-network, and whether it includes benefits such as copays and deductibles. This information is used by staff to determine if a patient's insurance will cover some or all of the cost of services.
Opkit's modern, developer-friendly platform consists of two main components:
– A web dashboard that allows users to load-in, verify and track patient insurance coverage manually
– An easy-to-use, well-documented JSON REST API that can be used by engineering teams to perform insurance verification programmatically
"Telehealth is an entirely new business model that stands to make healthcare more inclusive, accessible and affordable. But providers need updated tools that are built for a virtual care environment. That's why we built Opkit–to reduce administrative burden for this next generation of healthcare providers," said Justin Ko, Opkit's co-founder and CTO.