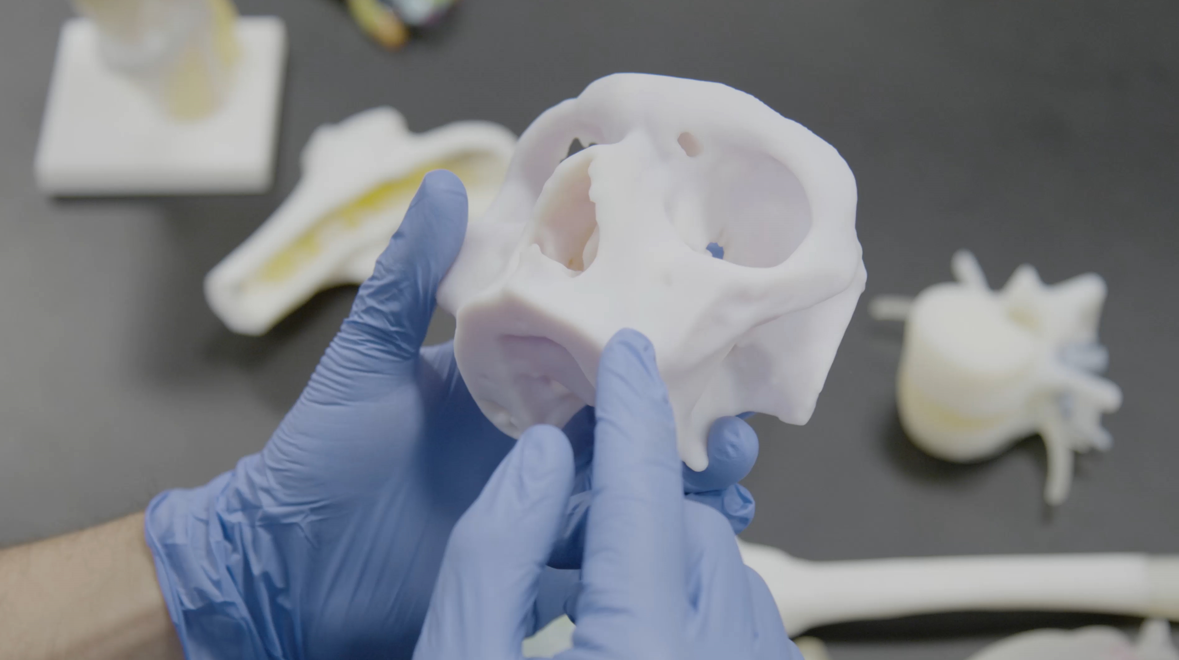 What You Should Know:
– Stratasys Ltd. today announced they have signed another agreement with RICOH USA to provide on-demand 3D-printed anatomic models for clinical settings.
– The demand for additive manufacturing within the healthcare industry is continuously growing, and according to Grandview Research, the global healthcare additive manufacturing market size was valued at USD 1.6 billion in 2021 and is expected to expand at a compound annual growth rate of 22.6% from 2022 to 2030. Stratasys and RICOH are making strides towards meeting this demand with today's exciting announcement.
3D-Printed Anatomic Models
Anatomic 3D-printed models are realistic, specific visualizations of a patient's anatomy, allowing practitioners to plan and practice complex surgeries and improve communication between medical staff, the patient, and their families. Digital Anatomy™ technology from Stratasys even enables these models to be biomechanically realistic, with the feel and responsiveness of real bone and tissue.
While this method of surgical planning offers benefits to patients and care teams, the need for up-front capital investments and on-site 3D printing technical expertise are significant barriers to its adoption. This new service removes those barriers to expand access to more hospitals and clinics, and ultimately contribute to better outcomes.
The new offering gives clinicians and patients increased access to patient-specific 3D-printed models for pre-operative surgical planning, diagnostic use, and surgical education. Using these models, clinicians can demonstrate treatment decisions to patients and surgical staff. Surgical planning with patient-specific 3D models can improve clinical outcomes and drive significant savings through improved productivity.
With the new collaboration, customers can upload medical files to a secure cloud-based service where Axial3D's artificial intelligence-powered software automatically converts medical scans into 3D printable files. The files are then printed on Stratasys 3D printers at Ricoh's ISO 13485 certified facility, with the models shipped directly to the care facility. These changes allow a process that normally takes weeks to be completed in days, without the need for onsite 3D printing equipment or additive manufacturing technical expertise.
"With the advancement in imaging techniques and 3D-printing technology, we are seeing an increased demand for personalized solutions," said Ben Klein, general manager of Patient-Specific Solutions for Stratasys. "We offer a simplified and scalable, comprehensive solution that increases access to patient-specific 3D-printed models in a fraction of time to help deliver highly personalized treatment and care."
Availability
The service will be available starting March 3, 2023.