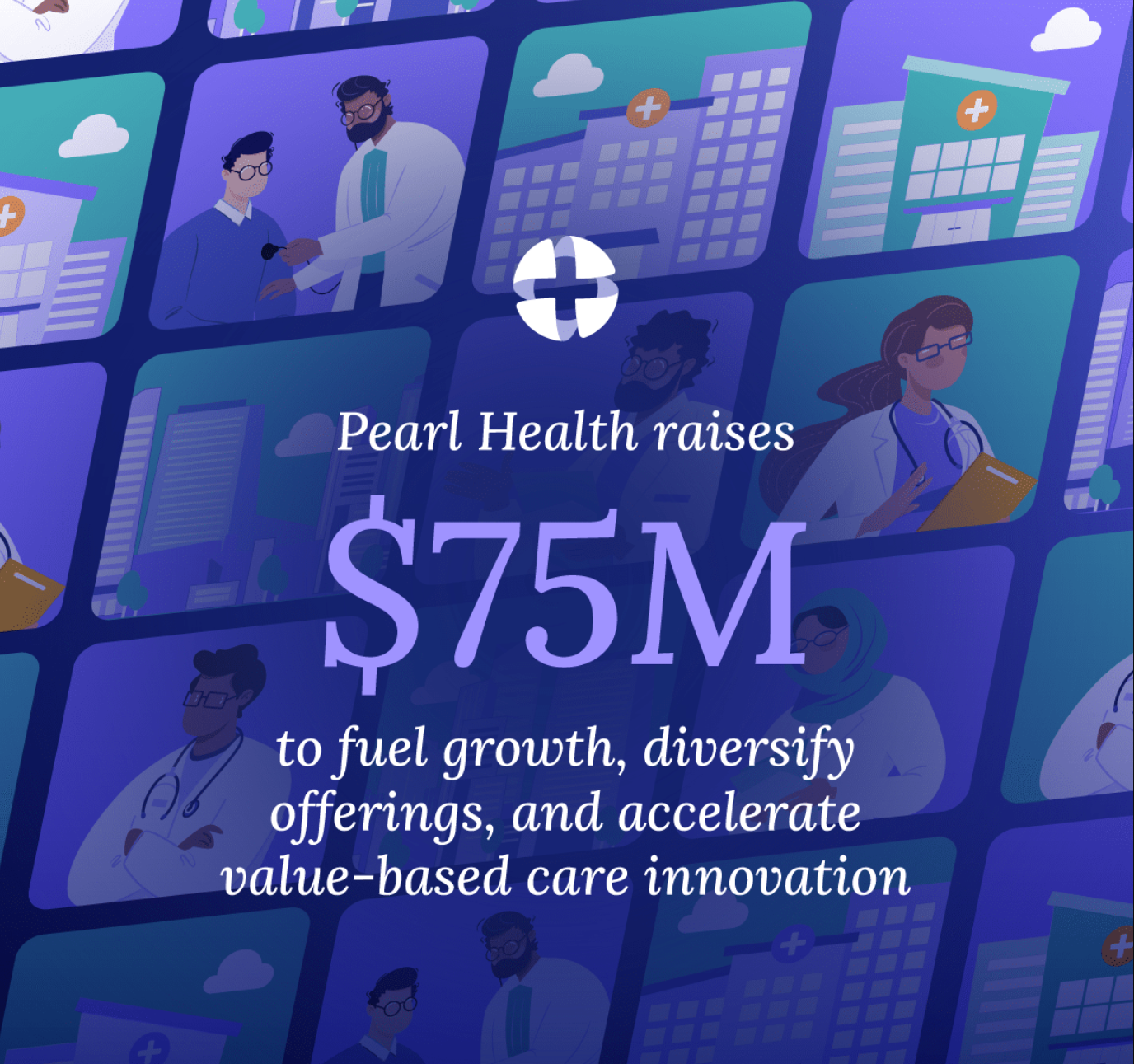 What You Should Know:
– Pearl Health, a leading technology company focused on physician enablement and risk-bearing in value-based care, today announced that it has raised $75M in its oversubscribed Series B funding round, led by Andreessen Horowitz's Growth Fund and Viking Global Investors, with participation by AlleyCorp, SV Angel's Growth Fund, and other leading investors. This round brings Pearl's total funding to date to more than $80M.
Value-Based Care Innovation for Primary Care
Pearl Health is democratizing access to value in healthcare. Led by provider enablement, risk-bearing, and technology experts, Pearl offers software and services that help providers reimagine how they visualize, understand, and care for their patients.
Pearl Health's technology uses data science to help primary care providers focus their attention on the patients who are most likely to need it, enabling physicians and clinical staff to move toward a more proactive care model that allows them to invest in preventative care and provide more holistic, personalized treatment.
Over the past year, more than 800 primary care providers across the country partnered with Pearl, resulting in more than 10x year-over-year growth and expanding the company's reach from 10 to 29 states. This growth reflects a powerful trend in healthcare toward physician enablement technology and programs that help providers perform in new value-based care payment models.
"We are grateful to have the support of such esteemed investors as we continue to build technology that enables physicians to provide better care for their patients and helps our healthcare system transition from volume to value," said Pearl Health CEO Michael Kopko. "This latest round of funding, combined with our previous investments, will allow us to expand our network and accelerate the development of innovative solutions that place providers at the center of healthcare delivery and cost management."