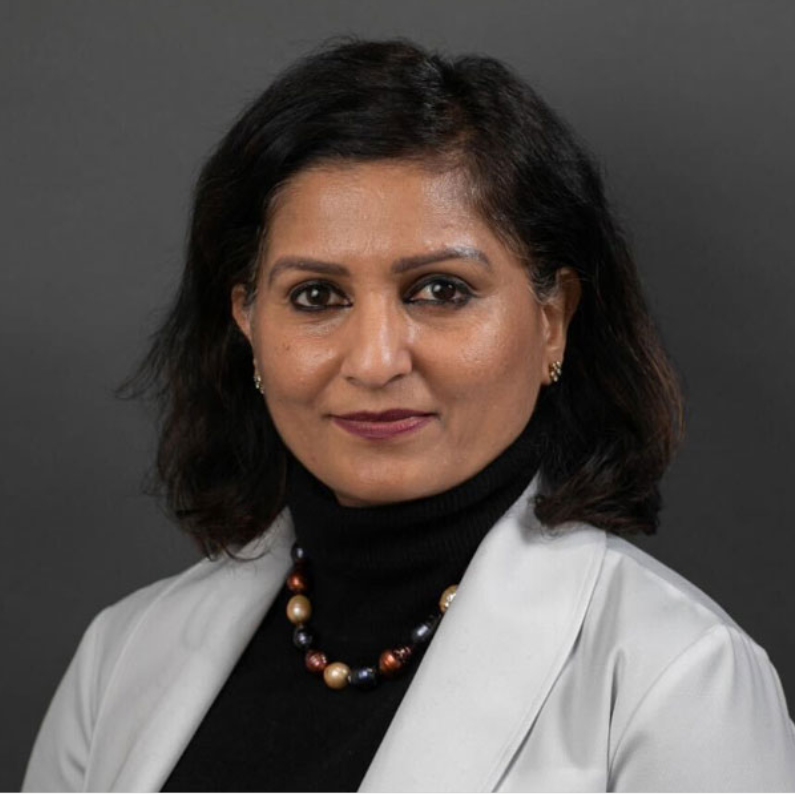 Interoperability remains the Holy Grail in healthcare, the goal to which all organizations aspire. The urgency to remove silos and improve communication between various systems and organizations is paramount, as it promises to lead to greater efficiency and improved outcomes while at the same time lowering costs – and not a moment too soon, given the fact that the world's population is aging and there is a growing shortage of clinicians.
More and more, blockchain – a secure, decentralized digital ledger most often associated with cryptocurrency – is being viewed as a pathway toward achieving interoperability, or building bridges between "data islands" – i.e., the organizations and systems where patient data might be stored (but not shared).
That's how they were described by Sriram Bharadwaj, vice president of digital innovation and applications at Franciscan Health, a Midwestern organization, on the website Health IT Analytics. More often labeled data silos, the frequent inability to share information between them leaves clinicians in a position where they do not always have a full picture of a patient's medical history, and thus unable to provide the best care. Blockchain can address this issue, and help create unified patient records (UPRs).
Additionally, wider availability of information would go a long way toward compiling population health metrics, a crucial element in establishing health policy and programs.
Finally, blockchain is a means of boosting cybersecurity and overcoming issues in areas such as supply-chain management, data management and transfer and medication adherence.
From a clinician's standpoint, blockchain makes information accessible in real-time, which goes a long way toward eliminating delays in care delivery and the duplication of services, improving patient outcomes while also curtailing waste. Duplicate healthcare services alone – much of it due to difficulty or inability to access test results or procedures – leads to $200 billion in needless spending every year. 
Beyond that, blockchain ensures clinician-patient confidentiality.
Small wonder, then, that the exploration of blockchain in the healthcare sector is "very widespread," as Sean Manion, chief scientific officer for the blockchain company Equideam Health, told Becker's Hospital Review in a July 2022 interview. That's especially true among leading pharmaceutical companies and payer-provider organizations, he added.
Adoption has been much slower than in the fintech space, owing to greater regulatory obstacles and increased risk aversion – the latter not without reason. As Manion put it: "If you mess up something with regard to fintech, money can be lost. But if you mess up something in healthcare, people can die."
The healthcare sector has traditionally been slow to innovate, but the pandemic and accompanying surge in patients accelerated digital transformation by organizations around the globe. More and more of these facilities adopted state-of-the-art technology, including blockchain, to meet the needs of their patients, while at the same time reducing burdens on staff.
That is only expected to continue. Allied Market Research forecasts that the market for blockchain technology in healthcare, which stood at just over $531 million in 2021, will mushroom to $16.3 billion by 2031, a robust compound annual growth rate of 40.8 percent. Allied further notes that while the largest market share by application was in supply-chain management, there will be a shift over the next decade toward data exchange and interoperability.
Giang Tran, founding director of akaChain at FPT Software, told the website Information Age that blockchain can indeed "solve the problem" of interoperability. As he put it:
"To facilitate better health outcomes for patients, sharing medical records amongst different health systems is becoming popular. … Through the joint effort of establishing an industry standard, blockchain can help preserve privacy, as well as facilitate the joint coordination amongst health systems at an affordable cost, hence, improving health outcomes."
Put simply, there are those who compare blockchain to a highly encrypted digital spreadsheet that can be shared across several computers. Any time any of these parties attempts to make a change, it must be approved by all the others in order for information to be added in the form of a new block. That means data will be more secure, a vital consideration in light of the fact that healthcare cybersecurity breaches reached an all-time high in 2021. They impacted 45 million people, according to a report by the cybersecurity company Critical Insights, 11 million more than the year before.
Moreover, there were 692 large data breaches (i.e., those impacting 500 or more records) between July 2021 and June 2022, according to the HIPAA Journal. Blockchain's decentralized nature makes such cybercrime far more difficult, and creates a level of trust that is not available via other technological means.
Blockchain could also make the transfer of a patient's data, whether from an organization to the consumer or to a place of the patient's choosing, more efficient and safe. Such transfers were mandated by the 21st Century Cures Act, which was passed by the U.S. Congress in 2016 and prohibits organizations from inhibiting the flow of such data, which is most often included in electronic health records (EHRs).
Blockchain also makes it possible to identify, verify and track medications at every stage of the supply chain. That could go a long way toward stopping the flow of counterfeit drugs, which cost pharmaceutical companies as much as $200 billion a year, while also ensuring medications' quality and effectiveness and, ultimately, the safety of the consumer.
The drug's point of origin is marked in the ledger, and at each step in the supply chain data is added – notably who handled the medication and where they did so. Transparency is, as a result, ensured.
Then there is the issue of medication adherence. It is estimated that 75 percent of Americans do not take their medications as prescribed, which leads to roughly $300 billion in unnecessary expenditures each year, including $100 billion in unnecessary hospitalizations. Blockchain-based platforms like MyPCR make it possible to track and verify patients' usage.
It is important to note that there are barriers to widespread adoption of blockchain in the healthcare sector, the first of which was mentioned earlier – the hesitance to adopt new technologies. There is also a dearth of vendors who deal in blockchain. But the advantages are as obvious as they are numerous. In an age where the accent is on efficiency and ensuring the best possible outcomes, few technologies show more promise.
---
About Dr. Rekha Bhandari
Dr. Rekha Bhandari is Chief Medical Officer for the Allure Group, a coalition of six New York City-based eldercare facilities. Dr. Bhandari is board certified in internal medicine, geriatrics and palliative medicine. Since 2001, Dr. Bhandari has served as the vice president at Glenridge Medical Associates, a medical group of physicians in Ridgewood, Queens, providing internal medicine, family medicine and geriatric services. Dr. Bhandari is a member of several medical societies such as American College of Physicians, American Geriatrics Society, Center of Advanced Palliative Care and American Association of Hospice and Palliative Medicine.