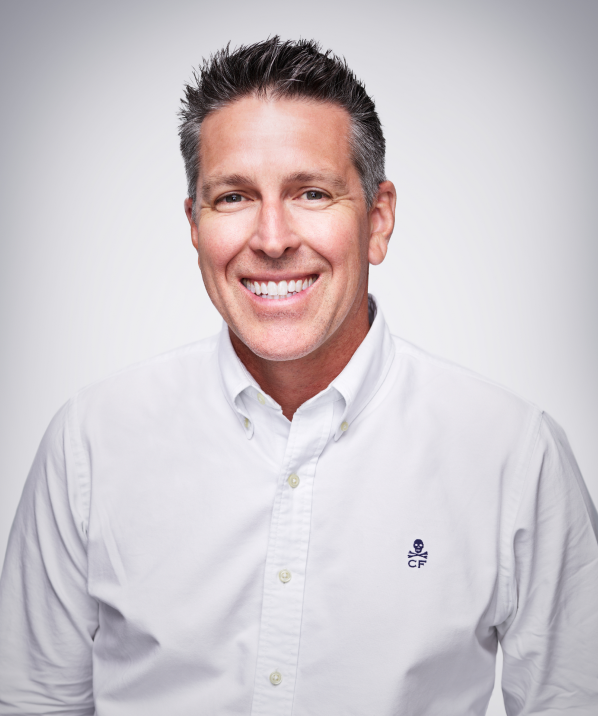 Clinical trials should be a time of promise for better patient outcomes, as they explore new ways to potentially help patients suffering from a variety of conditions. Instead, this phase of treatment development is often met with exasperation as patients, researchers, and drug developers deal with the many barriers to clinical trial recruitment and access.
There are two central – and intrinsically linked – problems with the current state of clinical trial recruitment in the U.S.: the inability to recruit enough patients, and the trials' failure to reflect the diversity of our nation. Due to a lack of intentionality in relation to the inclusion of populations who may be under-represented, clinical trials may have been historically biased toward those who were an active part of the medical system and were not averse to becoming trial participants. While people of color make up about 39 percent of the U.S. population, these groups represent from 2 to 16 percent of patients in trials. In addition, a study published in JAMA Oncology found that patients with an annual household income lower than $50,000 were less likely to participate in clinical trials than those with higher incomes. Everyone experiences the disease differently, and it's critical to ensure clinical trials include individuals with demographic variability, differences in socio-economic status (SES), and lived experiences. When one population is overrepresented in clinical trials, that community benefits more significantly from scientific advancements and developments. 
To that effect, we must examine the issue of clinical trial recruitment with a nuanced perspective to understand how a multitude of factors lead to a lack of diversity in clinical trials – and what can be done to change this.
Across the nation, clinical trials are critically under-enrolled
Currently, 80 percent of clinical trials are under-enrolled, and it's estimated that more than 30 percent of patients who join clinical trials drop out. Conducting clinical trials is an uphill battle for physicians, biopharma companies, and patients alike. To attract more patients to clinical trials and break down barriers to retention, we must first understand why participants choose to not participate, and why, even after they're enrolled, patients fail to complete them.
Increasing public awareness of clinical trials
In recent years, there has been a push to increase public awareness of clinical trials. Health literacy is one of the biggest barriers to trial awareness – many people are not aware of what clinical trials involve or why they matter. While the lack of health literacy in our country alludes to a larger problem within our healthcare system, it is also up to practitioners to instill awareness in their patients.
Patients are usually uninformed regarding their clinical research eligibility or how trials can provide viable treatment options. Because of this, healthcare organizations, those recruiting for trials, and the wider biomedical community need to give providers talking points and materials to better inform their patients. Oftentimes, healthcare providers themselves may be unaware of patient options in clinical research.
Bringing humanity to clinical trials requires creativity – and technology
Clinical trial protocols are complex. There are many factors that providers must consider when connecting a patient to a trial. For example, a patient with a gastrointestinal disease like Crohn's disease, may share that they are experiencing stomach pain, diarrhea, and fatigue with their doctor. Given the patient's previous experience with approved medications, the patient's doctor might want to connect them with a clinical trial. To determine whether the patient is a good fit for the trial, the doctor requires a wealth of knowledge about the patient and their medical history, as well as an understanding of the eligibility criteria of various trials.
Speeding up the process of identifying patients that meet eligibility criteria requires creativity and innovation. Many healthcare providers and biopharma companies are turning to aggregation and curation of the electronic health record (EHR) and automated disease severity scoring with technology like artificial intelligence, which uses an algorithm to help identify the patients that are best suited to clinical trials. This technology can be the bridge that makes the pre-screening process for clinical trials easier and gets patients in the door for potentially life-changing clinical trials. 
Patient retention and increasing diversity in clinical trials
Increasing clinical trial diversity comes down to increasing patient centricity. Once patients are randomized to the appropriate clinical trial, there is still a chance that they do not complete the study. The 30 percent drop-out rate for patients is a hindrance to bringing potentially life-changing treatments to market. As healthcare professionals, we should work to create a more patient-centered experience for our trial participants so we can continue to bring a better quality of life to patients of all backgrounds.
Patients drop out of clinical trials for several reasons. Studies have shown that patients do not finish clinical trials due to economic burden, transportation challenges, job changes, lack of appropriate childcare, and a general lack of continued enthusiasm from the patients themselves. In order to increase participation in clinical trials, these trials must be conducted with humanity at their core – especially for those who are socio-economically challenged and those from historically marginalized populations.
The realization that access to clinical trials is a challenge for many patients is at the core of the increasing movement to decentralize. In a decentralized clinical trial model, the question becomes, how do we bring a trial to a patient rather than expecting them to come to us? Technology has advanced the ability to decentralize clinical trials through electronic consent (e-consent) and virtual visits, but decentralization still requires the human element. At the core of any medical interaction, we shouldn't lose sight of the ability to hold a patient's hand at the bedside.
Some study participants have reported that clinical trials lack a human element, and when patients have expressed concerns or asked questions, they have felt more like test subjects rather than patients. This feeling can exacerbate the earned mistrust that historically marginalized people already have in our healthcare system and further contribute to the lack of diversity in clinical trials. As the FDA articulated in their latest diversity enrollment plans, it's important for the research community to recognize the history of studies, such as the Tuskegee experiments, that generated mistrust in the healthcare system.
A way forward
By understanding patient centricity, utilizing innovative automated recruiting tools, adopting a decentralized approach, and creating a human-centered trial design, as researchers and physicians we can ensure that we properly support all patients and increase access to clinical trials. Utilizing humanity and increasing community engagement will allow patients to become more comfortable with participating in clinical trials, which in turn will create more diverse trials and increased health equity.
---
About Dr. Chris Fourment
Dr. Chris Fourment, Senior Vice President of Clinical Strategy at Iterative Health, a company pioneering the use of artificial intelligence-based precision medicine in gastroenterology (GI), with the aim of helping to optimize clinical trials investigating the treatment of inflammatory bowel disease (IBD). Dr. Fourment has dedicated his career to the study of IBD and clinical trials. He is a member of the American College of Gastroenterology (ACG) and has served on the Crohn's & Colitis Foundation's Chapter Medical Advisory Committee. As CEO of CRSG/Precision, he has established the research process for numerous sites across the country.