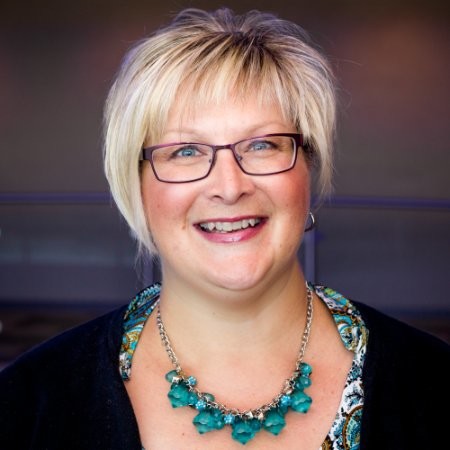 With the swift rise of digital health tools in the last two years, consumers have easier access to more health information than ever before. But for many, the proliferation of digital health tools has done very little to change their level of health literacy.
Consumers are still confused about their insurance benefits, the resources they can access, and their options for care management, among other things.
As just one example, new research found that 50% of health insurance consumers didn't know they have access to the nursing staff at no additional cost. If half of health insurance consumers don't know about a benefit like this, what else might they not know about? 
Many consumers are likely missing out on crucial information that could lead to improved health outcomes. It's clear that many plan members need help improving their health literacy, and we believe plans are in a unique position to bring this to their members.
With the right strategies in place, health plans can help close the health literacy gap. The best place to start is by adopting a member advocacy mindset, harnessing key patient data, and building deeper member relationships. Here's how to take the first steps.
Start with a Member Advocacy mindset
Low health literacy has been linked to poor health outcomes and tends to disproportionately affect lower-income Americans. To help ensure that members can get the care they need, it's essential for plans to adopt a Member Advocacy mindset when educating them about their health insurance options. 
Member Advocacy is a unique service model in which health plans address member needs holistically, instead of using point solutions. This isn't about technology for its own sake — it's about technology that meets members where they are.
Member Advocacy means implementing easy-to-use digital tools that explain how different coverage options work, and providing resources that can help members make informed decisions. It also means becoming a trusted ally for your members, and making sure there's always a plan representative available to help them when they need it.
Some members may have unmet health needs, or questions about their care that they would like to discuss privately. Others may need support outside of regular business hours. By providing a private digital space where members can communicate with you at any time, you can help to ensure that all of your members' needs are met.
This has tremendous potential to increase member engagement. For example, using Wellframe's digital platform, health plans have been able to increase member interactions by as much as 500%.
By adopting an advocacy mindset and investing in technologies that help you engage with members, you can help ensure that your members have the information and resources they need to get the care they deserve.
Identify key populations and customize care
Health plans and providers have long recognized the importance of patient data in offering preventive solutions and providing quality care. By understanding the characteristics of a health population, plans can more effectively target interventions and customize care to meet the needs of specific groups.
However, with the increasing volume and complexity of data, it can be difficult for some plans to accurately identify critical populations and offer tailored care effectively.
By harnessing member data through the right analytics tools, health plans can overcome their data challenges. With the powerful digital tools available today, plans can quickly identify at-risk groups and design targeted interventions.
For instance, artificial intelligence can track members' response rates, key topics, sentiments, and even their reply speed. And prioritization and scoring algorithms showcase what messaging approaches work best. Plans can easily use messaging data to identify population-level trends, such as condition and disease prevalence across specific populations, and surface opportunities to improve member outreach contextually, based on members' preferences.
With a better understanding of members' engagement and health needs, plans can offer more personalized care that leads to better member experiences.
Establish ongoing member relationships
Creating an engaging and supportive environment for members is essential to providing quality care and delivering on the promise of member advocacy. When members feel comfortable and respected by health plans and providers, they are more likely to stay engaged in their own care and to seek out support when needed.
To build ongoing relationships with members, health plans need to get to know them as individuals and take the time to understand their unique needs and preferences. It also means being available to answer questions and offer guidance, whenever and as often as members want.
A digital platform can be an ideal space for growing these relationships, as it can allow plans to offer contextual two-way communication with every member. By answering questions promptly and providing personalized resources, care managers can build trusted rapport with members over time, at each member's own preferred pace.
When plans establish ongoing relationships with members, they can help members feel empowered to take an active role in their own care. In turn, this can lead to better health outcomes for everyone involved.
Health literacy is health plans' responsibility
Health literacy has the potential to prevent countless illnesses and hospitalizations, and health education should be an essential part of any preventive care strategy. As members' partners in preventive care, health plans are responsible for doing all they can to encourage health literacy among members.
By adopting a member advocacy mindset, harnessing member data, and building ongoing relationships with members, plans can establish a framework for health education that can encourage greater health literacy in every member population.
---
About Susan Beaton
Susan is an innovative and collaborative healthcare industry executive with a passion for engaging consumers outside the four walls of healthcare. She offers over 25 years of experience as a clinical nurse leader and health plan executive, coming to Wellframe from Blue Cross Blue Shield Nebraska where she was VP of Care Management, Provider Services, and Risk. Susan's direct experience in the clinical and payer arena helps teams reimagine the way they can support their members while yielding incredible value.