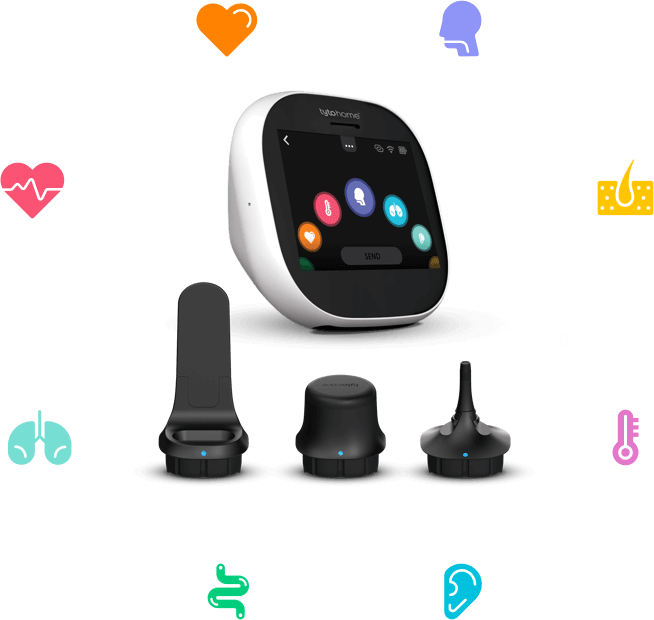 What You Should Know:
– TytoCare has partnered with Baptist Health, a full-spectrum health system, to bring Tytocare's virtual care solutions to patients in Kentucky and Indiana.
– As part of the partnership, Baptist Health will integrate TytoCare's Home Smart Clinic solution into its current telehealth offering, enhancing the health system's ability to diagnose and treat patients with in-depth, remote physical examinations during virtual visits, including urgent care video visits.
Why Virtual Care Is Vital to Providers & Patients
Virtual care has become a vital resource for both patients and health systems in recent years, enabling health systems to extend their reach beyond the hospital, clinic, or doctor's office. Through its partnership with TytoCare, Baptist Health will expand access to primary and urgent care for its patients, enabling them to stay on top of their health without the need for in-person visits. TytoCare's Home Smart Clinic solution goes beyond traditional audio and video telehealth offerings to enable comprehensive virtual care for diverse patient populations across various modalities including urgent care, primary care, chronic care, preventive care, and holistic care, as well as to provide user engagement services and AI-powered diagnostic support. The TytoCare solution resolves 59% more conditions than audio/visual telehealth offerings and 98% of visits without necessitating an in-person appointment.
TytoCare's Home Smart Clinic
Baptist Health will be deploying TytoCare's TytoHome and TytoClinic solutions. The TytoHome remote examination device can be purchased by patients directly through Baptist Health, enabling a direct-to-consumer revenue stream for the health system. This solution will provide Baptist Health patients with accessible, high-quality primary and urgent care from the comfort of home, without compromises. In the coming months, Baptist Health will also use TytoHome devices to monitor and assist patients with chronic medical conditions. TytoClinic will be used by Baptist Health in workplaces, schools, and small, local clinics, extending Baptist Health's reach.
Availability
TytoCare devices are available for purchase here via Baptist Health. Baptist Health patients, as well as non-patients, can purchase the devices and connect with Baptist Health providers.