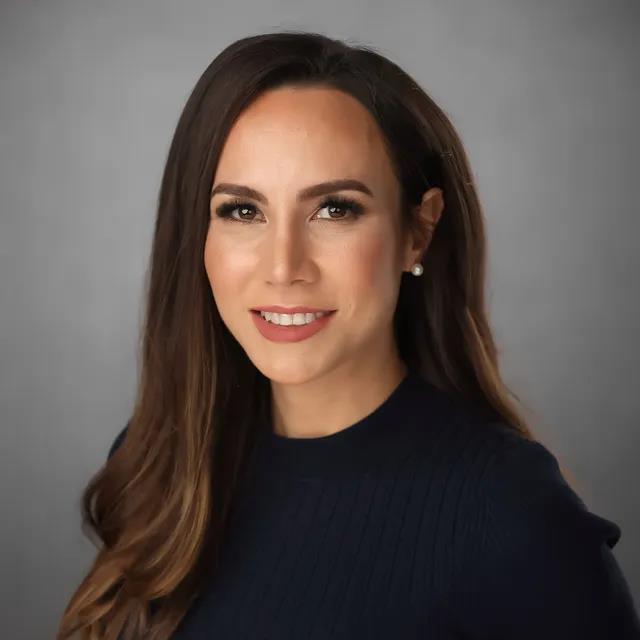 As an endocrinologist with 19 years of experience in treating patients with diabetes, one of the most important lessons I've learned is that communication is key.
Patients with diabetes live with the heavy burden of making choices and taking action every single day to manage their blood glucose levels. Thankfully, advancements in technology have come incredibly far, giving way to tools like continuous glucose monitors (CGM), automated insulin delivery systems and more. But for Spanish-speaking populations, there is often one more barrier to overcome in getting the care they need: finding physicians, resources, and technology in their native language. How can we expect better outcomes for these patients if the tools and methods for treatment weren't designed with them in mind?
The Burden of Navigating Diabetes for Spanish Speakers
Diabetes disproportionately impacts Latinos more than non-Latino white Americans. According to the American Diabetes Association, in 2022, it is estimated that 11.8% of the Latino American population has been diagnosed with diabetes, compared to 7.4% of non-Latino white Americans.
Social determinants of health including socioeconomic status, social support networks and access to quality health care play a huge factor in this disparity. Spanish speakers with diabetes face many challenges, from navigating the complex American healthcare system in a language that can be foreign to them to finding healthcare providers that can offer culturally competent care. Additionally, the cultural diaspora of the Latino-American community is not a one size fits all approach, which can make it even more challenging for healthcare providers to provide personalized treatment that connects with these patients.
Ongoing health inequity also continues to prevent Latino people from receiving and accessing adequate diabetes care. The CDC reports on the importance of communication in this equation—stressing that if you can't communicate fully with your doctors or they don't understand your values and preferences, you're less likely to follow treatment instructions and make lifestyle changes.
Not receiving proper care or treatment can result in severe diabetes complications including eye damage, loss of limbs and heart and kidney disease. Latino people have higher rates of diabetes complications, making it even more critical to provide diabetes education in their preferred language so that they can get their diabetes under control before it causes irreversible damage.
How I Navigate Diabetes Care with a Spanish-Speaking Population
As a native Spanish speaker based in Texas who has been working with this population group throughout my career, I am overly familiar with these patients and their needs. Communication, in their native language, between a clinician and their patients is essential in the management of chronic diseases such as diabetes. It has been my experience that Spanish speakers underuse diabetes technology. Therefore, exploring barriers to adherence, health literacy, perception of the use of technology and family support as part of the clinic visit are of the most importance.
When we discuss diabetes management with our Spanish-speaking patients we need to consider how the behavior change can impact not only our patients but the family dynamics. Health and technology literacy can be intimidating, but the reality is that most of our patients with diabetes, when presented with the devices in a way that feels easy to use, can be open to the use of such technologies. Access to educational materials and technologies in their native language, in my opinion, results in increased participation in diabetes self-management. I have witnessed the positive impact in glucose control, prevention of hypoglycemia and quality of life that the access and use of diabetes technologies and medications have had in my patients with diabetes.
Engaging our patients in their diabetes management and addressing their concerns not only about medications and devices but how the use of those medications or lifestyle modifications may impact their families is one of the things I focus on. I like to present diabetes treatments and technologies as an opportunity for the whole family to improve their overall health. Effective approaches I've used with this patient population to improve diabetes health outcomes include:
– Educating families and loved ones. Family is particularly important to the Latino community and ensuring that a patient's family is on board and invested in their treatment plan helps to confirm the support network they'll need to navigate diabetes care.
– Spending extra hands-on time to walk a patient through their diabetes treatment plan and giving them time to ask questions and speak about their concerns.
– Assisting patients in setting up their diabetes technology on their mobile devices. For example, when I work with patients to set up their Dexcom G6 CGM, I show them how to download the corresponding smartphone application, which is available in English and Spanish to ensure a seamless start.
– Reviewing the use of technology during their follow-up visits.
– Sharing the data that I analyze during the clinic visit and evaluating areas of opportunities to improve their diabetes management.
– Referring the patients to a Certified Diabetes Educator Specialist.
Access to CGM Technology for Spanish Speakers
CGM technology is a powerful tool that healthcare providers like myself prescribe to patients to help them take better control of their diabetes. A CGM uses a wearable sensor and a transmitter to measure and send glucose values wirelessly to a smart device or dedicated receiver 24 hours a day. It eliminates the need for multiple daily fingersticks commonly used in blood glucose monitoring. CGM technology is widely considered the standard of care and is clinically proven to improve outcomes for people with diabetes.
There can be barriers for Latino patients when it comes to introducing CGM into their treatment plans. Oftentimes, they confuse a CGM with an insulin pump and need clarification on the role that each device plays. Once I sit down and explain to them how simple CGM is to use, they are much more open to using it. Another issue my patients encounter quite often is that treatment information and diabetes technology is largely in English, rather than their native language in which they're the most comfortable. Receiving critical health information in a preferred language helps them to conquer their diabetes with confidence. 
Leaders in diabetes technology like Dexcom have seen how important it is for their users to receive glucose information in a language that's native to them, leading to more features that are tailored to this population. This is a small yet crucial step toward improving health equity for Spanish speakers with diabetes. Even though there are still challenges that Latino patients with diabetes face as they navigate their health conditions, receiving their health information in Spanish—with the only translation needed being how to translate that information into actionable next steps—is a win for both patients and the healthcare providers like me. And it's a win for the backbone of our relationship: that communication between patient and provider. 
---
About Dr. Rocio Harbison, MD, FACE
Dr. Rocio Harbison is an endocrinologist with over 19 years of experience treating patients with diabetes in Houston, Texas. Dr. Harbison holds several accolades including Top Doctors by Houstonia Magazine, Texas Monthly's 2015 Rising Star and Women of the Year in Science by Sucesos Newspaper & Solo Mujeres Magazine Houston. Dr. Harbison's focus is on overall well-being, health and wellness with an emphasis on balanced and healthy nutrition options, exercise, and utilizing technology to improve patient's health. Today, you can find her working at her practice, Advanced Endocrinology and Diabetes Clinic.