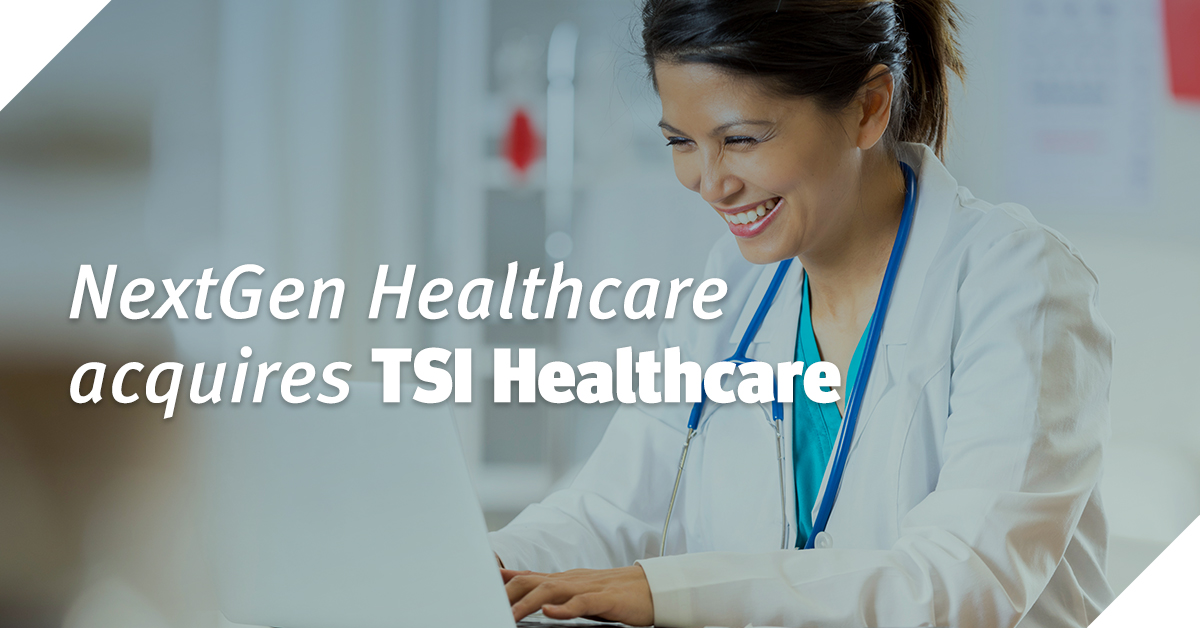 What You Should Know:
– NextGen Healthcare today announced it has signed a definitive agreement to acquire TSI Healthcare, a privately held value-added reseller located in Chapel Hill, NC. The acquisition will expand NextGen's presence in specialties including rheumatology, pulmonology and cardiology.
– TSI Healthcare® is a national leader in the sales and support of customized NextGen® Practice Management and Electronic Health Record software. TSI Healthcare delivers innovative, specialty-specific solutions to maximize revenue, reduce costs, and advance patient care through unmatched customer service that focuses on the human element.
Financial Details
Under terms of the agreement, the acquisition comprised of an upfront amount of $68M, which will be paid in cash with contingent consideration of up to $22 million in cash in the form of an earnout, subject to achieving certain financial targets through March 31, 2025. The acquisition is expected to contribute approximately $10 to 12 million of revenue in the remaining four months of fiscal 2023 and will be accretive to adjusted EBITDA and cash flow within a year. The company plans to update guidance when it reports its fiscal 2023 third quarter results.