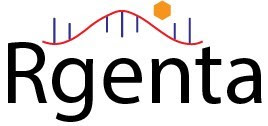 What You Should Know:
– Rgenta Therapeutics Inc. raises a $52M Series A round led by AZ-CICC Healthcare Investment Fund with participation from all existing investors and new investors including Korean Investment Partners, Delos Capital.
– Rgenta Therapeutics is focusing on developing RNA-targeting medicines for historically undruggable disease targets.
Targeting the "Undruggables"
Only a quarter of the proteins implicated in human diseases are currently druggable by traditional approaches for developing small-molecules compounds. Thus, new approaches directly targeting messenger RNAs of disease genes open up unprecedented opportunities for drug development. Rgenta Therapeutics is developing a pipeline of oral, small-molecule RNA-targeting medicines with an initial focus on oncology and neurological disorders. The company's proprietary platform mines the massive genomics data to identify targetable RNA processing events and design small-molecule glues to modulate the interactions among the spliceosome, regulatory proteins, and RNAs.
Expansion Plans
The company plans to use the $52M new raise to speed up the development of the lead programs, enhance target discovery, extend platform capabilities, and advance a pipeline of exciting RNA-targeting programs against a range of disease indications.
"We are pleased to welcome our new investors and we are grateful to our existing investors for their continued support," said Simon Xi, co-founder and CEO of Rgenta. "We have made significant progress and with this financing we are now well placed to establish an exciting pipeline and move our current programs into the clinic and develop innovative RNA targeting therapies to benefit patients."