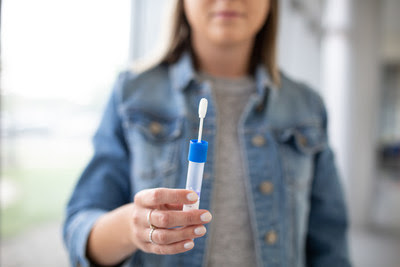 What You Should Know:
– Quadrant Biosciences announced today that the U.S. Patent and Trademark Office (USPTO) has awarded the company and two of its academic partners, the State University of New York Research Foundation and the Penn State Research Foundation, with U.S. Patent No.11,453,914 for the analysis and prediction of mild traumatic brain injury (mTBI) and concussion symptoms.
– This research was first mentioned on CNN back in 2017. This patent is a transformative piece of intellectual property that Quadrant is using to develop its Clarifi™ mTBI Saliva Test, expected to be available in late 2023. Quadrant has started discussions about potentially licensing this technology to third-parties. This test uses small non-coding RNAs found in the saliva to help diagnose concussions.