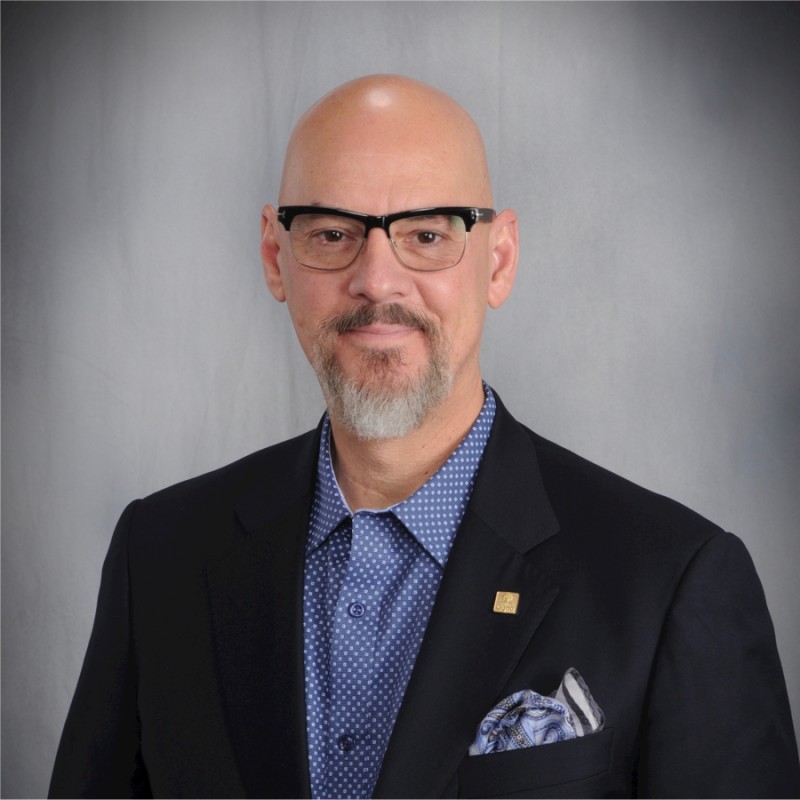 The general consensus is that COVID-19 in some form is here to stay. As people come to terms with this reality, primary care providers may be getting more questions from patients – especially older and immunocompromised ones – asking for advice on how to handle different situations. Should I get another booster? Can I start traveling? Is it OK to go to a wedding next weekend? How cautious do I need to be in social settings?
The answers to these questions aren't always clear. A lot depends on the individual, the state of their health, and their comfort with risk. As healthcare organizations wrestle with staff shortages and increasing patient volume, it can be hard to dedicate the necessary time and resources to have these conversations. However, these interactions can serve as great opportunities to build trust and better engage patients in their health, which can ultimately strengthen the patient-provider connection.
So, how can organizations weave these interactions into their current workflows and ensure they are appropriate and consistent? Here are a few strategies to consider.
Create talking points. Developing this type of resource can help your organization provide consistent advice, no matter who the patient contacts with questions. You may want to make copies of the talking points available at staff workstations, in an electronic format, and possibly on your website, so staff and patients can access them easily. As you develop the guidelines, ask your staff what questions they're getting and make sure you prioritize those.
For example, here are some topics you might want to be armed to discuss:
– Should a patient get a second booster if they are older than 50?
– What about patients who are moderately or severely immunocompromised?
– This is a critical conversation, as their immune response to vaccines is likely less vigorous.
– What is Evusheld, and should patients take it?
– Evusheld is a preventive medication meant to be given before exposure to COVID-19. However, it is still investigational at this time.
– Does it matter which vaccine a patient receives? What are the pros and cons of each vaccine? Which is the most effective?
– What is an anti-viral treatment (e.g., Paxlovid)? Who qualifies for it and how can someone access it if they need it?
– What are monoclonal antibodies? Where can patients get them?
– What is our professional advice on mask use?
You may want to develop one set of talking points about mask use in various locations – such as outdoor gatherings vs. public transportation vs. a packed indoor venue.
– Another set of talking points could explain the most appropriate kind of mask for various settings. Those recommendations could include advice on the use of N95, cloth, and surgical masks.

– Is it safe to travel? What about overseas? How can someone maximize their safety during travel?
– Why are flu shots still necessary? What about other vaccinations? Can patients get multiple vaccines at the same time?
– If your patient population is younger, you may need to think about how to talk to them about the impact of vaccines on different generations. For example, how to address questions from parents about their kids. Or questions adult children have about their aging parents' vaccines.

In addition to your talking points, make sure your staff knows how to navigate websites for the CDC, the National Institute of Aging, and the American Academy of Pediatrics. Other sources outline the benefits of certain interventions, including antiviral therapies. All of these resources address many issues and have the information you can use when developing patient resources. However, they should be checked on a regular basis for updates since the situation and the responses to some topics remain fluid.
Leverage patient data. When a patient calls with questions, be sure your nurses can easily pull up the individual's health record. This allows them to check for key indicators that show whether an additional booster or antiviral medication is justified. Consider setting up alerts in the electronic health record (EHR) that call attention to at-risk conditions, so clinicians can easily spot factors that could impact a patient's COVID-19 experience. Pairing data with the predeveloped talking points can ensure that you and your staff are giving patients consistent advice that accounts for their unique set of health conditions.
Be proactive when possible. Although responding to questions is helpful, it can be even more beneficial to be proactive with patients. Use your EHR to identify individuals who may be at risk for severe COVID-19 and develop communications encouraging them to get fully vaccinated and wear masks where appropriate. You can also offer clear steps of what to do if the individual is exposed. You may want to engage in personal outreach to high-risk patients, including calling them on the phone to connect about recommended preventive health measures and to identify any barriers to care.
Seek help from outside resources. Providing this level of patient education and outreach may be challenging for some organizations, given all their competing priorities. By partnering with companies that offer clinical resources, such as nurses and care coordinators, you can lessen the burden on existing clinical staff. In particular, companies that support physician practices engaged in value-based care arrangements often have staff and resources that can help with these efforts.
A new phase warrants a new approach
Some experts believe we are on the cusp of entering the endemic stage of COVID-19. Others suggest that the "endemic" moniker likely won't apply officially for another 1-2 years. Having said that, as the pandemic evolves into an endemic, it is wise for providers to examine how they are connecting with patients about persistent concerns that may not be urgent but are still important. A combination of actionable patient data, robust education materials, and resources that enable proactive and personal outreach can make the difference in helping patients successfully navigate whatever comes next.
Preparing for the next pandemic events
Reports of new virus outbreaks such as monkeypox, or the rise in COVID-19 variants, seem to be broadcast every day. By creating a thoughtful and proactive approach to having candid conversations, establishing a dialogue, and strengthening relationships, physicians can arm their patient populations with the best tools against misinformation. In so doing, physicians can equip patients to make the best decisions for their own personal health outcomes.
About Dr. Joe Nicholson
Dr. Joe Nicholson is the Chief Medical Officer at CareAllies. There, Dr. Joe provides strategic direction, operational oversight, and thought leadership for CareAllies' clinical programs and operations, including all value-based arrangements within IPA/CIN or ACO constructs. CareAllies clinical team supports physician practices in value-based arrangements across the nation, currently operating in 10 states, supporting about 1/2M patients. We support commercial and government-based contracts leveraging Polychronic Condition Management, Care Coordination and social determinants of health (SDoH) strategies and operations. Additionally, he supports business development and provides clinical oversight for all companies and programs under CareAllies, including new models of care rolled out by CMS, like MSSP.