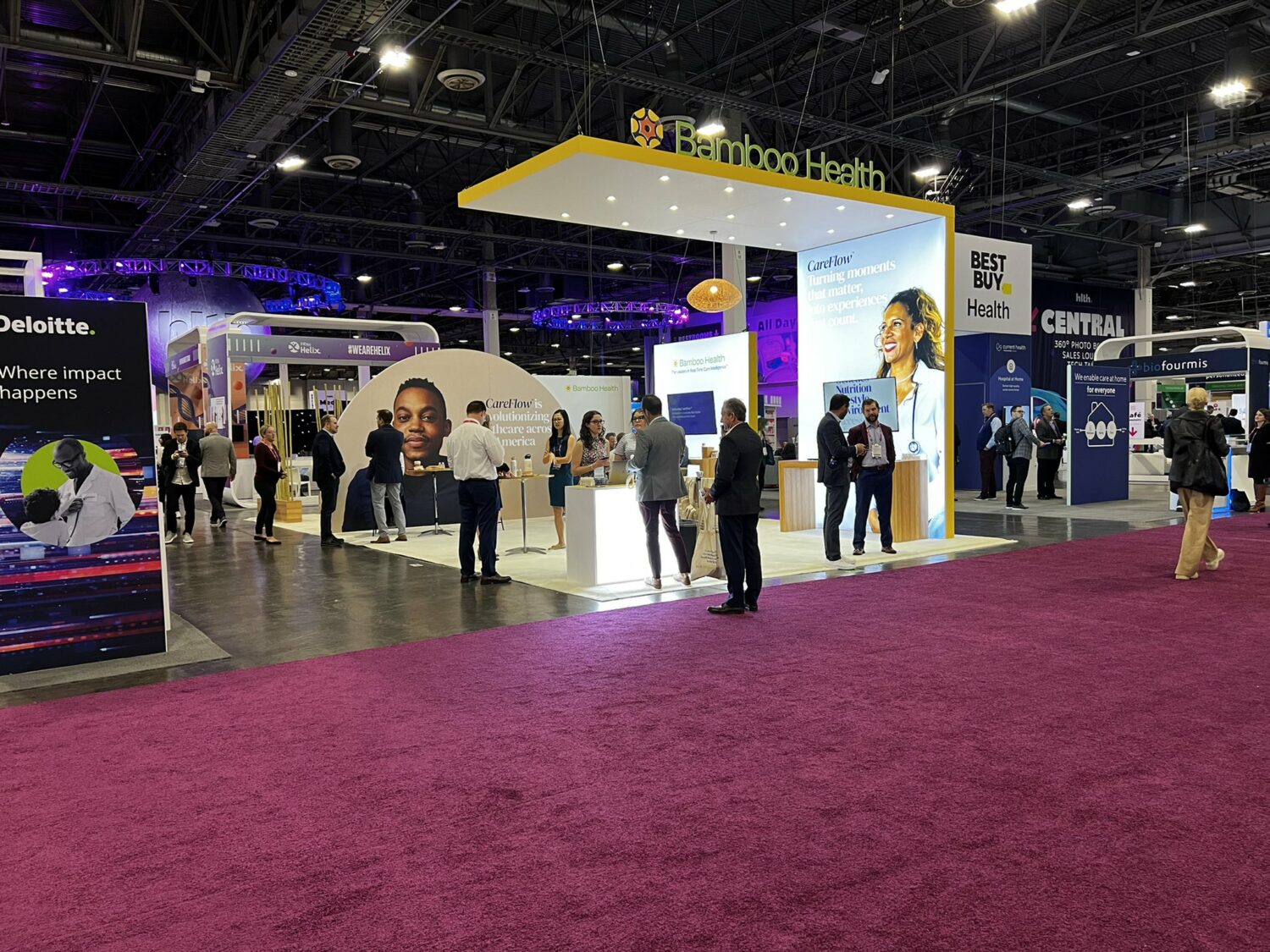 What You Should Know:
– Today at HLTH, Bamboo Health unveils its new Real-Time Care Intelligence™ platform and Smart Signals™ care coordination network to drive whole person care across the spectrum of physical, behavioral and social health needs.
– The network improves more than 1 billion patient encounters a year across more than 2,500 hospitals, 8,000 post-acute facilities, 25,000 pharmacies, 32 health plans, 50 state governments and 1 million acute and ambulatory providers. 
– The Real-Time Care Intelligence platform is combating healthcare fragmentation and friction by giving stakeholders the knowledge and analytics they need right in their workflow to properly coordinate care and make more informed care decisions.
New Solutions to Support Value-Based Care
With more than $344 billion wasted each year due to poorly executed care rising from errors and inefficient practices, fragmented care that results in unnecessary ED visits and readmissions and overtreatment driven by fee-for-service models, Bamboo Health is delivering on its Real-Time Care Intelligence promise. The company also launched two new healthcare IT solutions to support value-based care initiatives:
– Rising Risk, a real-time risk stratification and patient engagement tool that quickly identifies emerging high-risk patients that may be missed through traditional stratification models. The solution helps organizations identify, analyze and quickly intervene with this cohort to get them the care they need for improved outcomes and cost savings, while delivering personalized experiences that build deep relationships with patients, at scale.
– Care Gaps helps health plans and providers improve care and increase quality measure performance by identifying and quickly closing open care gaps. The solution delivers real-time detailed insights into open care gaps, along with best practices for care gap closure and customized workflows to follow up with and engage members quickly.