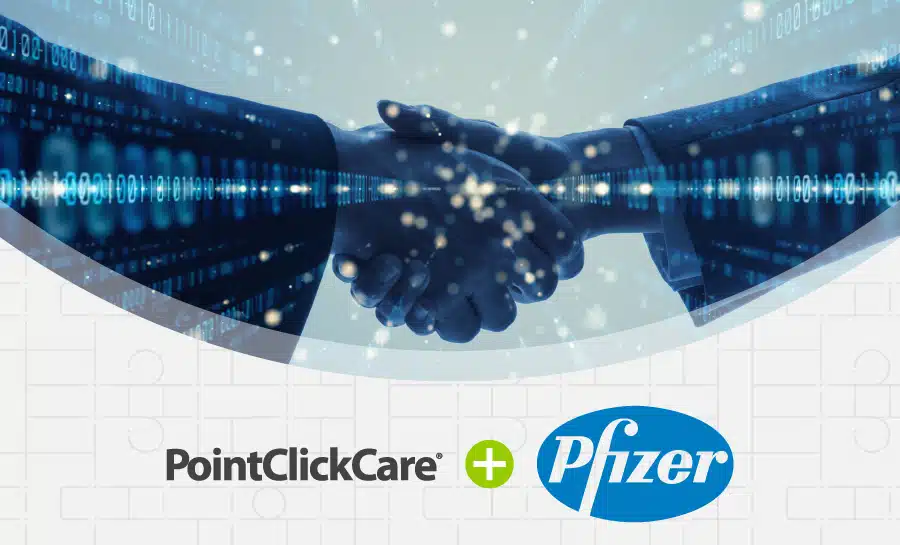 What You Should Know:
– PointClickCare announced a collaboration with Pfizer Inc. to provide real-world insights for vulnerable populations at high risk of age-related disorders (including Cachexia) – further enhancing PCC's mission to protect and support the senior population.
– With coverage approaching 70% of the long-term and post-acute care (LTPAC) market, PointClickCare is uniquely positioned to provide life sciences companies, like Pfizer, with outcomes-based evidence through extensive longitudinal patient records. The continued collaboration between LTPAC and Life Sciences companies is powering this innovation. 
Why It Matters
Globally, the population is aging rapidly. Between 2015 and 2050, the proportion of the world's population over age 60 will nearly double, from 12% to 22%. In the United States, the number of individuals older than age 65 is projected to peak at 95 million in 2060. Many older adults will need to spend time in a long-term care facility as they age, but older adults in long-term care facilities are often unable to participate in clinical trials. This lack of representation can limit the development of therapies aimed at addressing the unmet needs of this important population.
With access to the real-world data PointClickCare can provide, research and development teams can gain a deeper understanding of the long-term and post-acute care demographic, resulting in more data-enriched clinical trials and empirical evidence-based studies. To learn more about how our data is advancing care in the life sciences space, visit our website here.