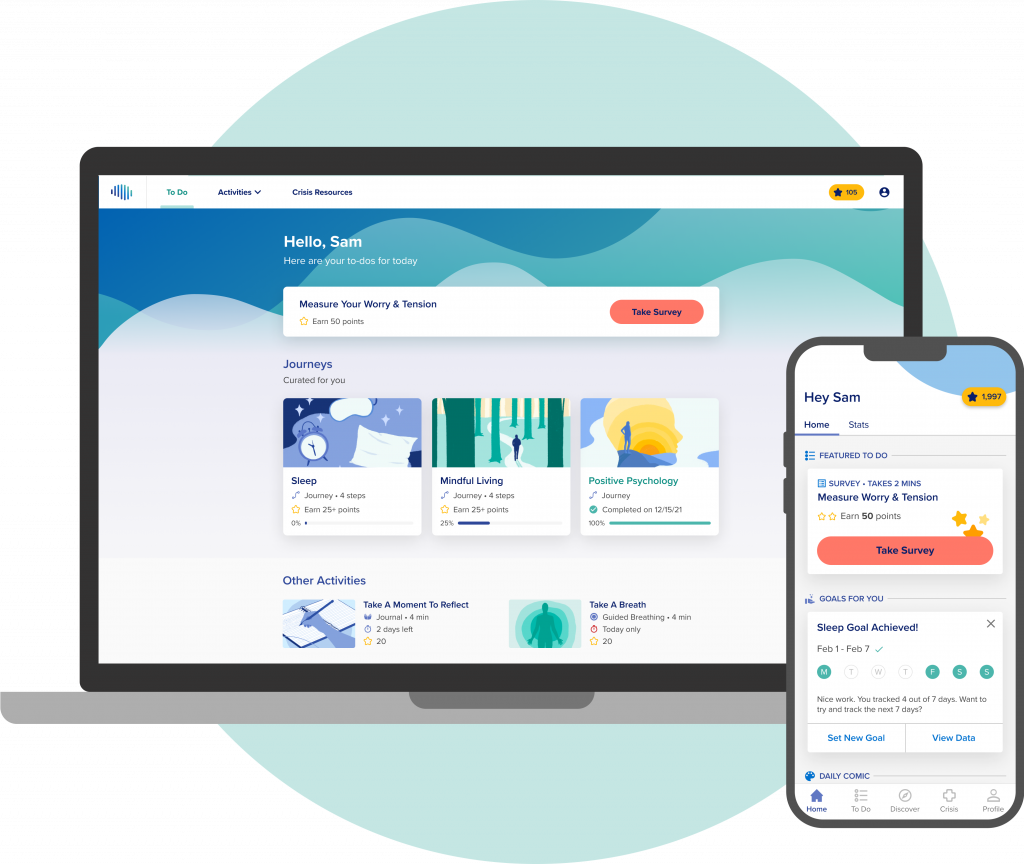 What You Should Know:
– NeuroFlow, the market leader in behavioral health integration technology, has secured $25 million in growth capital, led by SEMCAP Health.
– With SEMCAP Health as a new strategic partner and investor, the company will continue to expand its groundbreaking referral network and deepen its relationships with payors and providers, determined to identify and triage individuals with behavioral health needs across the spectrum of care
Accelerating Cross-Sectorial Integrations to Meet the Growing Demand for Mental Health Care
NeuroFlow assesses and triages people with behavioral health conditions to get them to the right level of care, providing high-tech and high-touch support for populations that would typically fall through the cracks in today's healthcare system. Proven to drive better clinical and financial outcomes for hundreds of leading health systems, payors, and military organizations covering 15 million individuals, NeuroFlow's platform combines consumer engagement with enterprise-level care management software to support behavioral health at scale.
NeuroFlow will increase R&D investments to expand its technology platform, which alleviates pressure on providers caused by a growing number of behavioral health patients outstripping a finite supply of behavioral health resources — a longstanding issue made worse by the pandemic. The company will increase headcount across all departments to support rapid growth.
"NeuroFlow is different because we embrace collaboration with others in the space, like telehealth partners, to get people to the most efficient and effective care possible. Organizations, and people, need more than one approach. There is a significant supply and demand imbalance for behavioral health, and no efficient or scalable way to standardize the way people are identified, assessed, and referred. That's why we exist," explained NeuroFlow Chief Executive Officer Chris Molaro. "Since we were founded in 2017 the world has changed so much. Our growth has been fueled by both behavioral health finally being acknowledged and prioritized as well as payors and providers moving closer to value-based care. This financing round was opportunistic for us with a lead investor that is aligned with our vision and experienced in healthcare. We have the strength and flexibility to continue serving our health system and payor partners regardless of whatever the market conditions may be quarter-to-quarter."
In the past year, the company has doubled in size (full-time employees) and has seen considerable adoption in the market by both major health systems and payors, expanding its reach of lives supported from 2 million to 15 million in all 50 states. Last month, the company moved into a state-of-the-art 16,000-square foot office in downtown Philadelphia to support a staffing increase and encourage more collaboration with key partners.
"NeuroFlow is the definitive leader in behavioral health integration because its technology effectively connects mental and physical health and supports integrated care models at scale," said Ralph Muller, Executive Chairman, SEMCAP Health. "The company's thoughtful approach to patient experience, enterprise workflows, and clinical content is helping healthcare organizations do more with less — clinicians use technology to engage millions of in-need patients to improve outcomes and reduce encounters in expensive, supply-constrained medical settings."