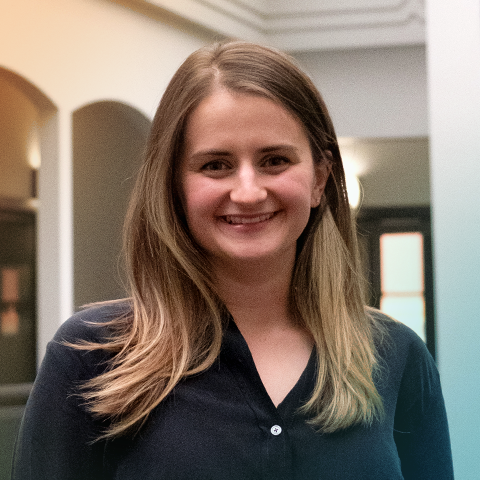 When the pandemic disrupted routine procedures and primary care across healthcare, many care delivery organizations believed patients would eventually return to in-person care as they always have once the pandemic was over and restrictions were lifted. Pent-up patient demand for non-emergency, preventative services–everything from cancer screenings to mental health support to birth control to smoking cessation–would eventually draw patients back into the healthcare system. Patients with common conditions like ear infections or UTIs would book an appointment with their primary care physician, wait as long as it took to see them, get their diagnosis, and receive a prescription or referral to a specialist if needed.
But no, we've upended the conventional paradigm of healthcare delivery.
Forward-thinking health executives are completely redesigning the "hospital of the future." They're rethinking the role of brick-and-mortar clinical sites, especially for routine care but even far beyond with hospital at-home programs and more. And that is thanks to all of us: healthcare consumers. 
Patients realized that for many of their healthcare needs, they didn't need to sit in a waiting room or try to find transportation only to have a five-minute interaction with a doctor or nurse. If they have phone and internet access, they can conveniently access care 24 hours a day, seven days a week. They could bypass traditional care settings to get mental health care, get a prescription for migraines, or get at-home fertility support.
Direct-to-consumer (D2C) digital health companies have seized the opportunity. As a result, some people–especially those younger and healthier–have become far less tied to their local health system, and either doesn't want or don't need, a primary care provider for many of their health needs. And as those younger, healthier populations continue to age, they are going to continue to force change.
Loyalty to a health system or a single provider is dwindling across patient populations. And as we enter a period of financial uncertainty with cash-strapped and under-resourced systems that are short on staff, we have an opportunity to innovate for and with consumers to redesign healthcare as we know it. 
For a healthy 25-year-old with no chronic conditions, the idea of seeking medical care or services the conventional way seems daunting. If they don't already have a PCP, they need to choose one that's in-network, find one with good reviews and set up an initial appointment–which may take weeks or months. 
Many communities with larger African-American or Hispanic populations lack access to clinicians–PCPs, surgeons, and specialists. And they lack trust in healthcare providers, as well. Many only seek care in their local hospital emergency department when they're sick and often end up hospitalized.
Health systems whose margins have been squeezed over the past year-plus can't afford to lose treatment of low-acuity conditions and preventative care to the D2C companies. For the provider and the system, each time a patient seeks out care for an ear infection or other needs from a D2C option there are ripple effects on continuity of care, the total cost of care, loyalty, overall outcomes–and downstream revenue. And for the patient, more D2C-enabled care can mean a more disjointed, episodic patient experience, without any one provider having a holistic view of their health and well-being.
Adjusting to this new dynamic requires care delivery organizations to reimagine the way they deliver patient experiences and make the system easier to navigate. That begins by treating patients like consumers and offering personalized experiences. It also means reaching out to patients where they live and work, providing them with tools and education to address their health care issues and to proactively asking them how they are and what they need–not waiting for patients to come to them seeking care.
Health systems should introduce new tools that guide consumers to the right modality of care in that moment, like these:
·   Simplify care navigation: Keeping patients within the healthcare system requires that health systems make the experience across the entire continuum of care easy and stress-free. An easy navigation tool allows patients to access the right care for their current condition (not just the online options!) and makes the experience more personalized. Empowering patients with information–as long as it's in one place and easy to navigate– makes them feel more in control of their care, making it more likely they will adhere to an exercise regimen or medication.
· Streamline patient intake with automation: The healthy 25-year-old, during their first PCP visit, needs to undergo a lengthy intake process with questions about redundant symptoms and repeatedly fill out their name and date of birth. Using an asynchronous intake form that makes the intake process touchless and more automated saves time for both the patient and clinician–and means they can spend that first visit together building a strong relationship.
·  Deliver on-demand care for low-acuity conditions: As many as half of the primary and urgent care visits are for low-acuity conditions like bronchitis, colds, UTIs, rashes, and muscle strains. Many of these conditions can be treated virtually and on demand, without the need for an in-person visit. By using an asynchronous solution that allows the patient to share their symptoms with a provider via their mobile device, they can receive a diagnosis and treatment plan within minutes, saving significant time and frustration traveling to a healthcare facility and sitting in a waiting room.
Some say loyalty in healthcare is dead. I disagree, but it's on life support. Consumers want to build loyal relationships–with healthcare just as much as other industries.
We have the tools to revive it. Great preventative and primary care experiences are what will help health systems keep patients within their ecosystem of care, and not lose them to D2C companies. Shifting to well-coordinated, convenient, personalized, virtual-first care that meets patients where they are will lead to better health outcomes for patients and a healthier bottom line for healthcare organizations.
---
About Emily Goetz
Emily Goetz is the VP of Commercial at Bright.md, the leading asynchronous telehealth solution trusted by health systems to deliver convenient, quality care for common conditions and provide tools that reduce frictions in the care delivery process–improving patient access and experience, reducing administrative burdens on providers, and driving overall operational efficiency.