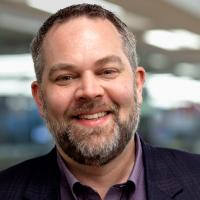 The healthcare industry has been slowly adopting new technology solutions to improve efficiency and patient care, but it's still largely known for paper-based processes, and for having massive amounts of data1. To make matters worse, it's estimated that 80% of the data in the healthcare industry is unstructured, in the form of discharge summaries, medical images, and clinical notes.2
Even though the industry has started to adopt technology tools to get better insights and streamline processes, each healthcare workflow varies based on the organization, so it can be difficult to solve all of them.
Read on to learn how user-friendly low-code platforms can empower clinicians to rapidly build processes that incorporate clinical knowledge–all while improving the patient experience.
Solving for Unique Clinical Challenges
In many healthcare settings, it's common for organizations and departments to have their own way of doing patient charting, clinical rounding, and patient registration. However, no matter how they're accomplished, the processes always take in large amounts of data. Additionally, they're often done with a pen and paper, resulting in data that is unusable by downstream systems, like EHRs, because it's error-prone and not in a validated digital format.
To solve this problem, many healthcare organizations have turned to solutions like optical character recognition (OCR) and natural language processing (NLP). OCR can convert scanned patient records into machine-readable text and NLP algorithms are trained to sift through clinical terminology to uncover patterns and identify concepts.
However, these solutions only work optimally with best-case scenarios, like when a document has been completed properly and the text is 100% legible. When the documents can't be read, exception handling cases have to be created and accounted for, which adds time and resources to the project scope. To create efficiencies quickly, it's best to let those who are closest to the processes that need improvement to take the reins.
The Levity from Low-Code
Clinicians who want to improve a certain process often have to make a case for why it should be improved before getting into IT's long backlog. From there, they have to outline what they would like to optimize and ensure the process' decision-making logic and intricacies are understood by IT so the solution works exactly how they need it to.
However, workflows in healthcare are complicated and can be unique to a certain department or organization. So, even if IT has completed a similar project before for another department in the organization, it could be vastly different this time.
The right low-code platform can help solve for that. It allows business users closest to the process to create an application using a graphical interface. Instead of relying on developers and engineers, a business analyst and a clinic administrator can drag and drop different components to create a digital experience that they desire.
A large benefit to using low-code solutions is that non-technical staff can create solutions on their own, and deploy them really quickly.

Although IT might cringe at that thought, the most effective low-code solutions allow the process owners to make enhancements while IT keeps their governance structure and the appropriate guardrails in place. This allows for increased productivity and also eases the burden on IT, which is likely bogged down by large projects across the organization.
Low-Code in Action
A. Patient Needs at the Forefront
The right low-code platform makes it easy for medical knowledge, and organizational standards to be built into the process. When those closest to the process are involved in the build, they can ensure that each step of the digital experience makes sense, has the proper logic embedded, and accounts for unique patient circumstances. When it's complete, clinicians can spend less time taking notes and documenting a healthcare plan, and focus more on delivering quality patient care.
B. More Efficient Data Collection

With a low-code platform, users can map out the entire process, understand where the bottlenecks are, and where improvements can be made. For example, when a clinician is doing clinical rounding, there could be certain questions on the paper form that aren't applicable to a particular patient. Instead of going through each question on the form anyways, a low-code solution can allow for rules-based logic to be built in that changes the flow of the digital experience depending on what previous answers were. This not only saves the clinician time, but it makes for a better patient experience. And, each input is validated upon entry, saving time and rework down the line.

C. Lets Those Closest to the Process Do the Work
If the IT team keeps putting off the digitization of the clinical rounding process, a low-code platform can be the answer. A charge nurse might know exactly what they want to fix, and with a low-code platform, they're able to create the ideal process without waiting for a team of IT resources to become available. Instead, the nurse could work with one member of IT, like a business analyst, to help create the ideal flow that works for nurses, patients and doctors. IT can ensure that proper data governance is in place and that the solution integrates seamlessly with the existing EHR.

D. Build Fast, Launch & Iterate as Needed
The perfect solution might not be built right away, but it's better to get feedback from the administrative staff, doctors, and nurses right away. Rather than having IT work on something that takes months to deploy and then doesn't meet expectations, a low-code platform can launch a digital experience in weeks. It also provides flexibility so users have the power to change the process as required–whether it's modifying fields based on HIPAA regulations or adapting the solution to provide a more personalized approach.
A Personalized Solution
In complex healthcare environments, a one-size-fits-all approach to technology doesn't work. The right low-code platform provides flexibility to quickly adapt to healthcare requirements and balances the concerns of the clinicians and IT teams. It also makes it easy for patients to input their information and results in more efficient, accurate, and productive patient care.
In today's digital world, a personalized healthcare experience is not only desired but expected. By adding a low-code platform to their healthcare tech stack, organizations can empower their clinicians to transform unstructured data into personalized digital healthcare experiences that increase clinician productivity and patient satisfaction.
---
About Ryan Kimber
Ryan Kimber is the CEO and Co-founder of Daylight, a low-code platform that enables organizations to rapidly build and deploy digital workflows & delight their customers while super-charging their investments in digitization and automation. Prior to founding Daylight, Ryan was chief technology officer at Think Research where he led application design and development to transform the company from a paper-based organization to a content and technology solutions innovator. Ryan has over 20 years of experience as an IT analyst and architect and has developed workflow management applications for Fidelity Investments, the Toronto Police Service, and many others.