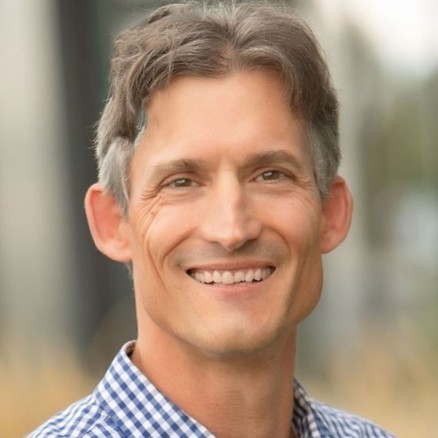 Imagine being told which car or computer you must buy and just forking over whatever it costs. Even if you might only be paying a portion of it, would you simply get out the checkbook?
For decades American consumers have been writing blank checks for healthcare. Given that healthcare costs and consumers' share of them continue to climb, we've all longed for the ability to see all options for medical procedures and prescriptions covered by our health plan and to choose the lowest-cost, highest-quality care available.
Alas, transparency into medical and pharmacy costs has been elusive but is finally beginning to take shape. It took innovative technologies and federal mandates to get us this far, and there's still a long way to go. Having experienced it firsthand, I can vouch for its impact.
Some Procedures Can Be Less Painful
By now, we've all seen examples of vastly different charges for common medical procedures from one provider to the next. You know, the MRI that's $2,500 at one facility and $250 at another across the street. Most consumers still aren't aware of the huge price disparities that can exist. Even fewer have an easy way to estimate out-of-pocket costs and compare between in-network providers.
Not long ago, my health plan began offering a digital resource that enables such capabilities. I gave it a test-drive before a recent routine procedure. My deductible was still fresh, so I knew I'd be paying mostly out of pocket. Sure enough, I saw the enormous price swings I'd always read about.
Figure 1. Actual reported cost estimates for diagnostic imaging providers in the author's plan network,
viewed through Sapphire Digital member portal. (Provider names obscured.)
Of course, the total cost for many procedures includes more than the charges I could research. There can be separate physician's fees, anesthesiology charges, and hospital-administered tests and medications. Knowing most people don't fully understand all these associated costs, my health plan bundles them together in the estimates.
After making an easy decision based on cost and location, I poked around the portal to see how prices looked for other procedures and medical care. A few random observations:
– Interestingly, my health plan apparently negotiated pretty consistent pricing for orthopedic and other common surgeries, no matter where they're performed.
– Curiously, I didn't see any costs listed for various lab tests I checked. (Even though I've heard my company's HR folks tell us location can be the difference between free and several hundred dollars.)
– If my son's wrist ever gets shattered by a lacrosse stick, I know which hospital to avoid—the one that charges $337 for an x-ray under my plan. Several others are six times cheaper.
X-rays are x-rays, right? As far as I know, they are. Though I'm guessing the same can't be said about knee surgeries. How can consumers factor quality into their provider decisions?
Physician-rating services like HealthGrades, WebMD, U.S. News and others are widely available. Reviews by patients are important, but they are subjective and variable. Quality rankings based on objective, clinical outcome criteria are much less documented or publicly available. When tools like the one my plan offers can integrate both types of measurements along with estimated costs, then we'll really have something.
Frequency Facilitates Pharmacy Transparency
It's doubtful anyone could do the research above from the back of an ambulance. We're still a long way from cost transparency on demand in an emergency. With prescription drugs, however, most consumers have the luxury of time and technology. Most prescriptions are filled repeatedly for months or years on end, offering ample time and opportunity to make better informed decisions at any point.
Years before my health plan introduced the medical cost estimator, they equipped members with a pharmacy cost transparency tool that goes beyond just looking up prices. When I log in, I'm shown the following:
– Suggested lower-cost options for any prescription I or my dependents have
– What I paid on the last fill and the impact on my plan deductible
– An easy way to change to a suggested lower-cost prescription, drug form, or pharmacy in one click—even if doctor approval is required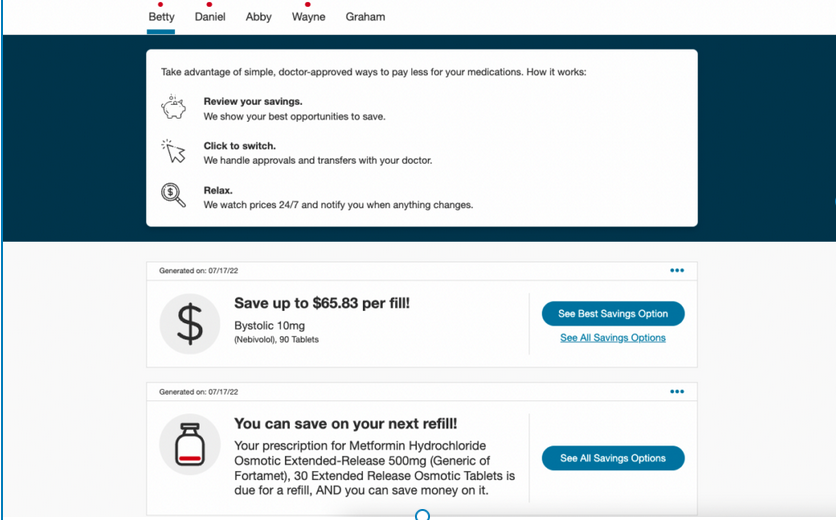 Figure 2. User interface for the prescription savings tool the author used to reduce out-of-pocket medication cost.
(Personal and health information obscured.)
Like many people on the same prescription month after month, I initially filled the one my doctor wrote, no questions asked. It was a generic, so I assumed the price was as good as it gets. Wrong. The tool showed me there are other generics in the same class, as well as several clinical alternatives, that cost less under my insurance coverage. I also noticed the pharmacy in my grocery store charges less for my medication than the one my family has used exclusively for years.
Which means we've probably been paying too much for prescriptions for who knows how long. The same is likely true for our medical care. And we're only four of the 334 million Americans in the world's most expensive healthcare system. Seemingly since the beginning of time, we've never known what a doctor visit, medical procedure or prescription will cost us until it's time to pay.
Fortunately, that's starting to change. I can attest that the ability to know costs and compare options for both medical care and prescriptions is downright powerful. Had I not done so, I'd have a couple grand less in my HSA right now.
Figure 3. User interface for the combined medical and pharmacy cost transparency solution offer by Sapphire-Digital.
(Personal and health information obscured.)
When tools like these can share critical health data between them, along with comprehensive quality metrics, consumers and their providers will finally get more of what they need to make the most informed, cost-effective decisions. Only then will we stop writing blank checks once and for all.
—

About Walt Tegtmeier
Walt Tegtmeier has written about the healthcare industry since 2008, primarily covering issues related to technology and transparency. He is currently employed by Rx Savings Solutions, one of the transparency solution providers mentioned in this article. Neither the author, his employer, nor Healthcare IT News was compensated in any way for the publication of his commentary.