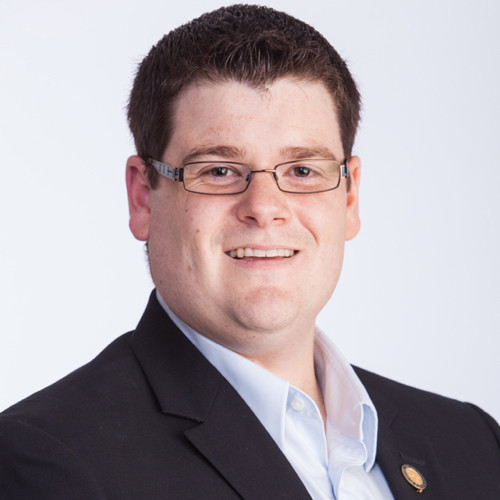 Hospitals are increasingly turning to value-based care initiatives to transform care delivery, lower the total cost of care, and improve patient outcomes. Unlike traditional fee-for-service (FFS) models that reimburse providers based on volume (i.e., the number of patient visits), providers are reimbursed based on the quality of care delivered in value-based care. Ultimately, success under these reimbursement models hinges upon seamless coordination between all stakeholders across the continuum of care.
Leveraging technology, providers more effectively communicate with other stakeholders to align on shared goals for the patient, gain enhanced visibility into critical patient outcomes, and streamline care coordination. Here are five ways hospitals can use technology to succeed under value-based care:
1. Improve emergency department (ED) diversion
The Agency for Healthcare Research and Quality's Healthcare Cost and Utilization Project cites roughly 144.8 million visits to the ED each year in the U.S. The ED is an expensive care setting that costs an estimated $76.3 billion in 2017 – a number that has only risen since the onset of COVID-19. However, many of these visits are potentially avoidable and by reducing the number of unnecessary admissions, the U.S. could potentially save up to $32 billion annually. With the right technology, providers can monitor patients across the continuum, identify when patients present to the ED, intervene in a timely manner, and reroute patients to a less costly level of care. Care coordination technology also loops in primary care providers and post-acute providers regarding shared patients, powering cross-continuum visibility into a patient's care.
2. Reduce hospital admissions
For both patients and providers, trips to an ED, or even just a short hospital stay, are costly. Social determinants of health (SDoH) – including nonmedical factors such as social isolation, food insecurity, or housing and transportation concerns – are roadblocks to care that may also lead to potentially avoidable ED visits and acute admissions. In fact, homeless individuals have greater than eight times the incidence of ED visits than those that are the same age and sex but are not homeless.
To appropriately address SDoH, hospitals require care coordination technology to proactively consider these roadblocks to care and connect patients with local home- and community-based organizations to reduce patients' reliance on hospitals and prevent avoidable visits and admissions. By proactively addressing patients' social-risk factors through technology, hospitals take a comprehensive and coordinated approach to whole-person care, resulting in better outcomes, lower costs, and sustainable care – all critical to success under value-based care models.
3. Identify the appropriate next site of care post-hospital discharge
In 2019 alone, and under the traditional fee-for-service model, Medicare spending on skilled nursing facilities (SNFs) averaged $27.8 billion. With nearly 90% of Medicare patients referred to SNFs or home health care when discharged to post-acute care – and an approximate 26 million baby boomers aging into Medicare by 2030 – this spending is positioned to increase. Furthermore, hospital referral patterns vary significantly; while some health systems primarily discharge patients to home health, others largely discharge patients to SNFs – regardless of whether those patients could be treated successfully at home.
It's therefore crucial that hospital providers hold ongoing discussions – beginning at hospital admission – to determine whether the patient requires post-acute care. If so, providers must then identify the appropriate next site of care post-discharge. To facilitate this conversation, providers leverage care coordination technology to support level of care decision-making by considering historical quality and outcomes data of similar patients. Equipped with the right tools, providers can make the appropriate post-acute care decision for their patients to mitigate readmission risk and reduce potential post-acute care spending.
4. Optimize skilled nursing facility length of stay
As touched on above, post-acute care delivered in the SNF setting accounts for a significant portion of Medicare fee-for-service costs. The differences in Medicare payments to care settings are also significant. In fact, the average payment for patients that are discharged to a home health setting was $5,384 less than those patients that were discharged to SNFs. With that in mind, it's imperative that providers leverage technology to provide the real-time length of stay data and benchmarks to optimize the length of a patient's SNF stay. The right tools help providers reduce spending, ensure patients only stay in the SNF for as long as is medically necessary, and achieve a successful patient discharge back into the community. 
5. Mitigate avoidable hospital readmissions
Once patients transition back into the community, they're still at risk for readmission. In fact, these transitions are some of the most challenging. A study published in the Journal of the American Medical Directors Association recorded 24.4% of SNF patients were readmitted to the hospital within 30 days. Hospital readmissions cost Medicare $17 billion annually – and many of these are potentially avoidable. Hospitals and health systems face mounting pressure to reduce unnecessary readmissions, particularly the Hospital Readmissions Reduction Program – a Centers for Medicare & Medicaid Services (CMS) value-based initiative – which penalizes hospitals with relatively higher rates of Medicare readmissions.
To avoid missteps in the care transition process that may ultimately result in readmissions, hospitals can utilize technology that unites stakeholders involved in a patient's care on a singular platform. Providers can more efficiently refer patients to high-quality providers, monitor high-risk cohorts, gain visibility into the start of a home health care episode, get notified of any rehospitalizations and identify – early on – value-based patients to follow through the episode of care.
If hospitals are to be successful under value-based care models, they need to invest in solutions that increase transparency and coordinate care across the entire patient journey. Investing in the right technology breaks down siloes in patient care by enabling continuous communication and alignment with all stakeholders in a patient's care journey – ensuring that patients receive the appropriate level of high-quality care. 
---
Mike Ipekdjian, MBA-HM, BSN, RN, SANE, PHRN, NREMT, is the Head of Clinical & Solution at CarePort, powered by WellSky.