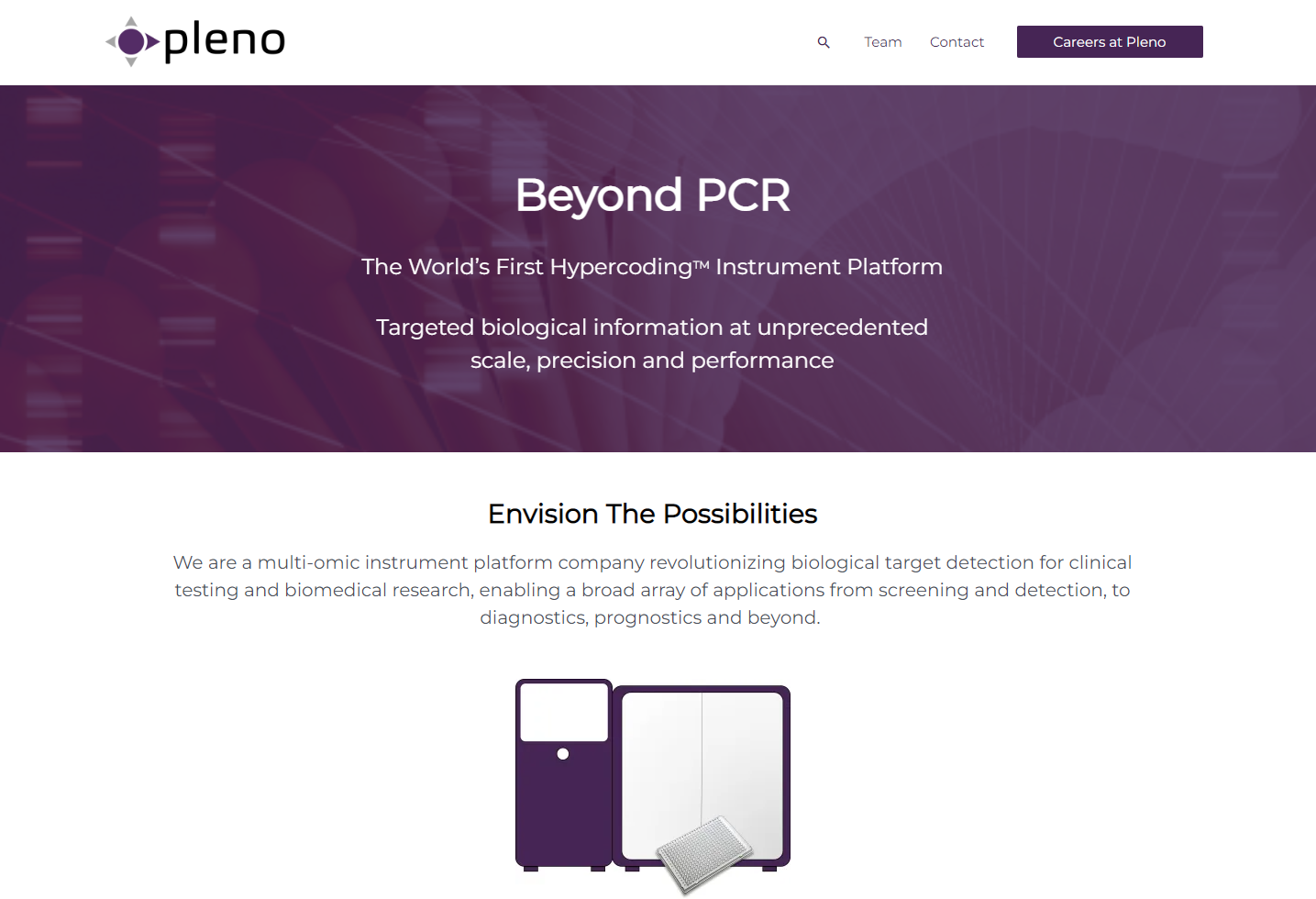 What You Should Know:
– Pleno, a multi-omics startup, is emerging out of stealth with a $15M Pre-Series A financing and Greg Lucier as Chairman of the Board of Directors. Founded by Pieter van Rooyen, a well-known biotech engineer who built and sold his last company, Edico Genome, to Illumina for $100M. Edico's Dragen technology has become a staple in genetics research.
– Pleno's Hypercoding technology has the potential to revolutionize biological target detection for clinical testing and biomedical research. This technology enables the simultaneous and rapid detection of more targets, from more samples at a dramatically lower cost, which has the potential to democratize clinical multi-omics and ultimately transform human health globally.
The World's First HypercodingTM Instrument Platform
Pleno has developed a unique enabling technology called Hypercoding™, which leverages signal processing techniques derived from the telecom industry to deliver ultra-high plexity targeted biological information – including DNA, RNA, methylation, and proteomic content – at unprecedented scale, precision, and performance. The newly raised funds will support the development of Pleno's Hypercoding™ instrument platform, capable of detecting up to 10,000 targets per sample and processing up to 10,000 samples per day, via a simple, low-cost workflow. This is equivalent to 1,000 times the target multiplexing of polymerase chain reaction technology (PCR) and 100 times the sample throughput of next-generation sequencing (NGS).
Pleno is based in San Diego's Sorrento Mesa innovation hub proximate to a robust talent pool of experienced scientists, telecommunication engineers, and biotechnology innovators. The company currently employs 14 full-time employees and plans to rapidly grow its team in the coming months.