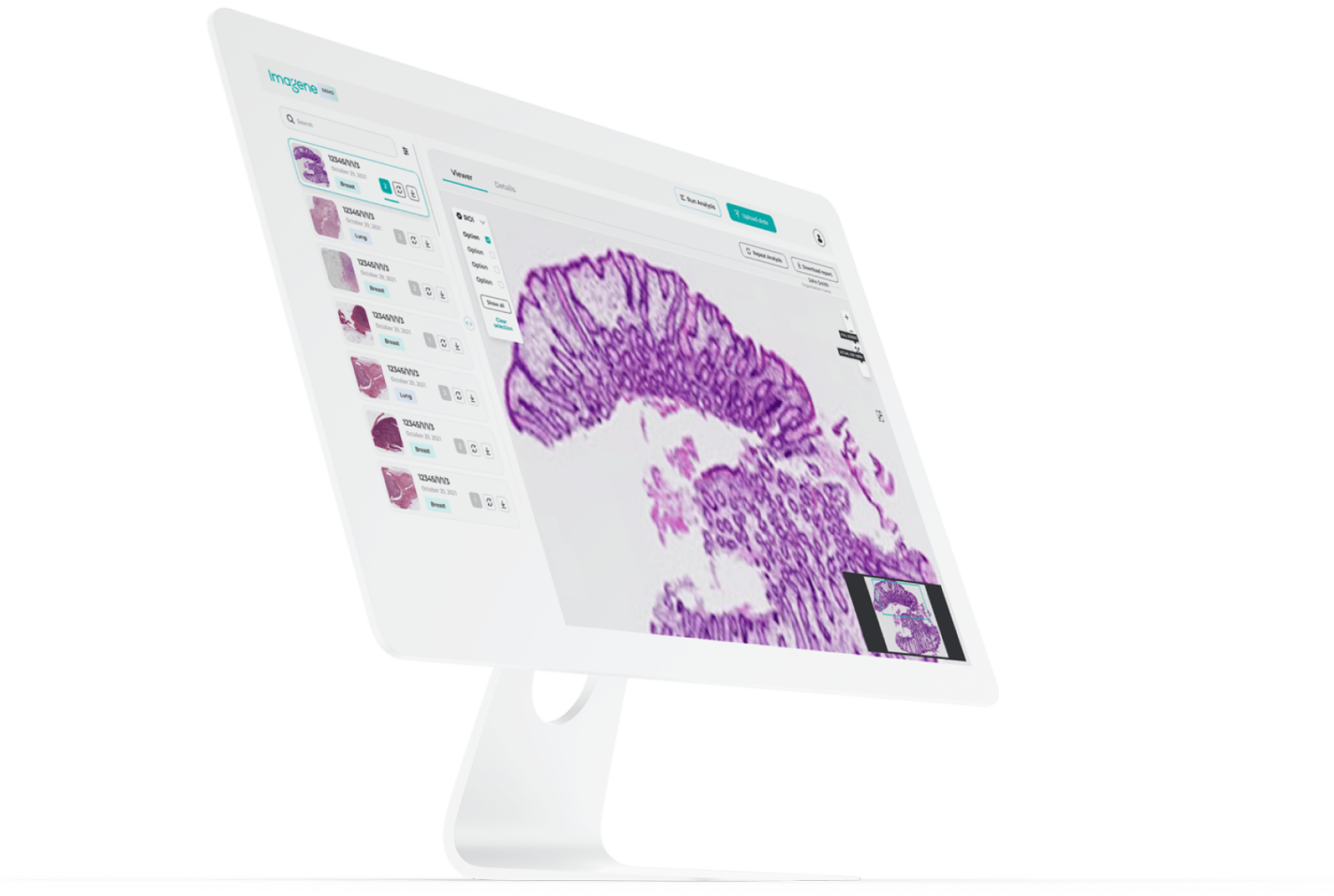 What You Should Know:
– Imagene AI, an emerging leader in the field of AI-based precision medicine for cancer, today announced it raised $21.5 million, comprising $3M in seed funding led by Blumberg Capital and an $18.5M Series A round led by renowned technology-driven cancer medicine investors Larry Ellison, Dr. David Agus, and AI imaging space pioneer Eyal Gura.
– The use of AI-based molecular testing in cancer diagnostics is revolutionizing patient care by offering a new level of personalized, affordable therapeutics that are as efficient as it is scalable.
New Standard for Biomarker Detection
Using only a digitized biopsy image, Imagene's AI diagnostic technology delivers real-time molecular analysis, setting a new standard by increasing the level of accuracy and reducing the time required for results, from several weeks to just two minutes. Imagene also drives a new approach for a wider scope of treatment response-prediction that encapsulates the uniqueness of each patient, bringing cancer care closer to reaching the full potential of precision medicine.
Imagene's technology classifies patterns that cannot be seen by the human eye, evolving genomics, proteomics, and spatial insights to better understand the recurrence of specific cancers and their resistance mechanisms; this enables better stratification of patients in clinical trials and the discovery of novel targets for new drugs.
"Though cancer is a complex disease we might never fully understand, AI is bringing us closer to considering all relevant parameters that affect it, allowing a move towards theragnostics – a personal treatment strategy that combines therapeutics with diagnostics," said Dr. Agus, one of the world's leading physicians and the co-founder of several pioneering precision medicine companies. "Imagene's technology can unlock precise and crucial information in real time, changing the way cancer is diagnosed and treated."