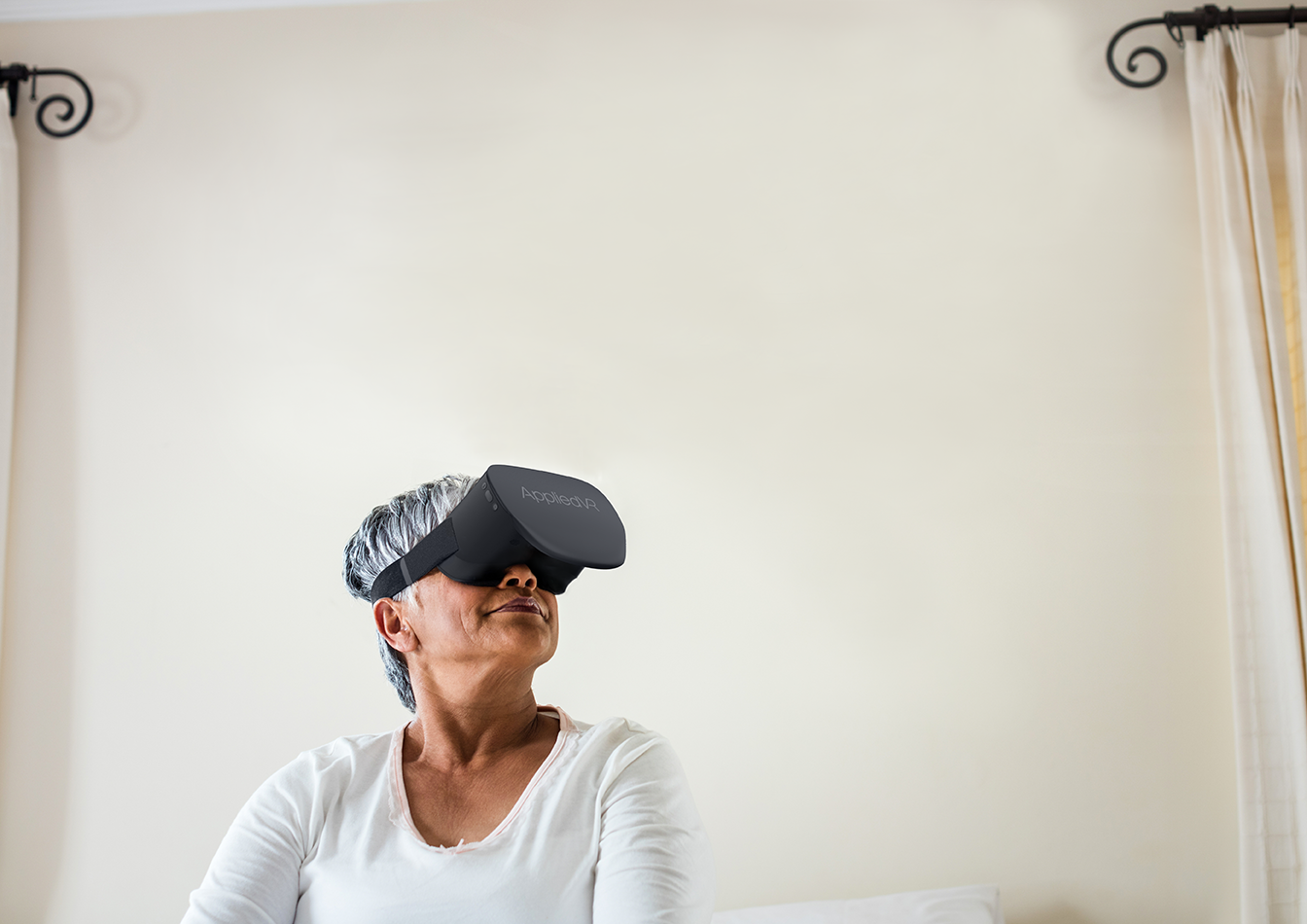 What You Should Know:
– Komodo Health, a company delivering patient-level insights by dynamically analyzing the broadest array of data across patients, practitioners, and health systems. today announced a new partnership with AppliedVR, the leader in therapeutic virtual reality (VR) for pain management.
– Using Komodo's technology, AppliedVR will combine its proprietary insights with Komodo's real-world data to conduct clinical research into the efficacy, cost savings, and health system value that RelieVRx delivers compared to traditional chronic pain treatment modalities.
– The FDA recently granted AppliedVR's De Novo request for its flagship product, RelieVRx, and is now tapping into Komodo's technology platform to further demonstrate the therapeutic impact of RelieVRx for patients living with chronic lower back pain.
Financial Impact of Chronic Pain
Chronic pain affects tens of millions of Americans and takes a $635 billion estimated economic toll each year. Low back pain is the leading cause of global disability and approximately 8% of American adults — or 16 million people — experience chronic low back pain (CLBP). Related to the cost of chronic pain, the opioid crisis represents an economic cost of more than $1 trillion. A Komodo Health analysis found that nearly 30% of CLBP patients begin their treatment journey with opioids and more than 63% of those CLBP patients had a history of opioid use, representing a significant unmet need for new approaches to chronic pain management.
The comprehensive, longitudinal view of real-world patient experiences will enable AppliedVR to better understand how treatment outcomes vary in subsets of this patient population, evaluate the healthcare resource utilization of patients, and quantify the clinical impact and cost effectiveness of RelieVRx in the market. This is particularly important as patients, providers, and payers make decisions about the safety and efficacy of pain management therapies.
Clinical Study Launch to Demonstrate Real-World Clinical & Economic Value
AppliedVR will also launch a clinical study, featuring four trial cohorts and one synthetic control arm leveraging real-world data from Komodo. The synthetic control arm will consist of a de-identified patient cohort who are similar to trial patients but are not included in the study and were not exposed to the treatment or placebo control. Because it is built on the largest database of longitudinal patient journeys spanning all settings of care, the Komodo platform allows AppliedVR to conduct a multi-year retrospective analysis evaluating RelieVRx's impact in real-world care settings.
The findings will be used to demonstrate the real-world clinical and economic value of the therapy and support AppliedVR in establishing strong payer relationships, building broader distribution networks, and pursuing label expansions and additional VR-powered technologies. RelieVRx, the first and only VR-based chronic pain therapy to be granted FDA De Novo approval, is a prescription-use immersive virtual reality system intended to provide adjunctive treatment for patients with a diagnosis of moderate to severe chronic lower back pain.