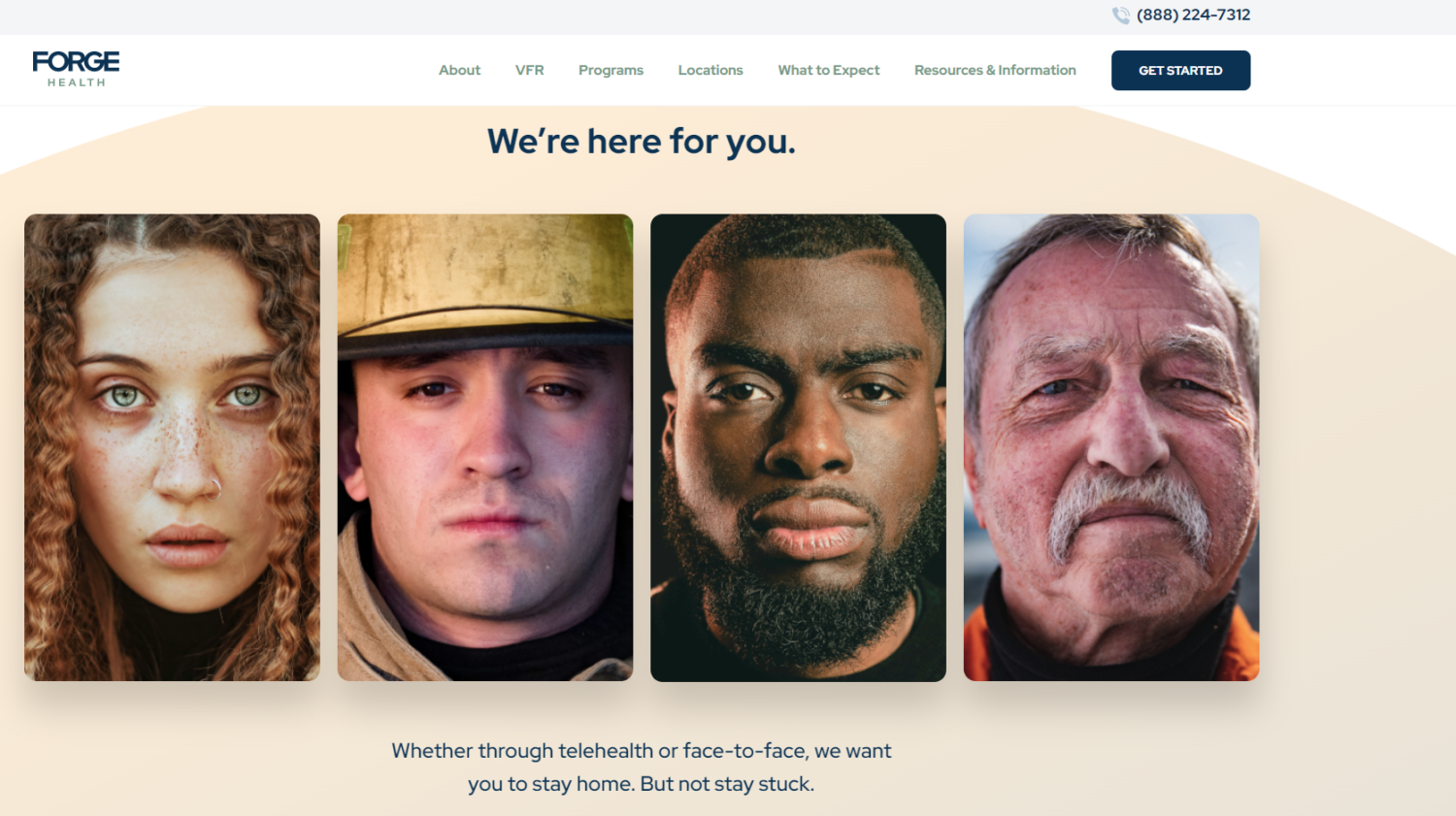 What You Should Know:
– Forge Health, a White Plains, NY-based behavioral healthcare provider with a proven, national-payer-validated ability to drive clinical outcomes that span all areas of health, today announced an $11M growth funding round led by HC9 Ventures.
– Innovative behavioral health company works with payers and health systems to enable value-based care for mental health and substance use populations.
---
Transforming Addiction and Mental Health Treatment
Founded in 2016, Forge Health is a mission-driven outpatient mental health and substance use treatment provider dedicated to delivering the highest quality, affordable, and effective "one-stop-shop" care to individuals, families, and communities in need, especially those with moderate to severe conditions. The Company is in-network with over 30 commercial and government health plans, and through new and expanded population health partnerships with leading health plans and health systems, Forge now manages more than 270,000 members under its value-based partnership model.
Forge plans to use the funds to accelerate the expansion of its market-leading mental health and substance use treatment model that seamlessly integrates digital health and in-person clinics, enhances its technology capabilities, and grows value-based partnerships with additional payers, health systems, Accountable Care Organizations (ACOs), government agencies, and employers.
Recent Growth & Milestones
Forge Health has a history of successfully partnering with key industry stakeholders to deliver transformative, value-based mental health and substance use care to increase access, lower costs, improve care quality, and provide an exceptional patient experience. Forge operates clinics in New Jersey, New York, Pennsylvania, Massachusetts, and New Hampshire that provide both in-person and digital mental health and substance use treatment when and where clients need it – delivered virtually or in-person at beautifully designed, welcoming technology-enabled offices. The Forge care model utilizes multidisciplinary clinical teams, data analytics, and streamlined care delivery to provide individualized, whole-person care that addresses mental health and substance use issues concurrently, while also driving improved health outcomes.
Clinical Research
Forge Health is preparing to announce results from clinical research showing improved medical utilization and health outcomes for its patients a full 12 months after treatment for mental health and substance use. This first-of-its-kind study demonstrates how the Forge Care Model's coordinated, multi-disciplinary approach positively impacts the physical health of patients suffering from underlying behavioral health issues.