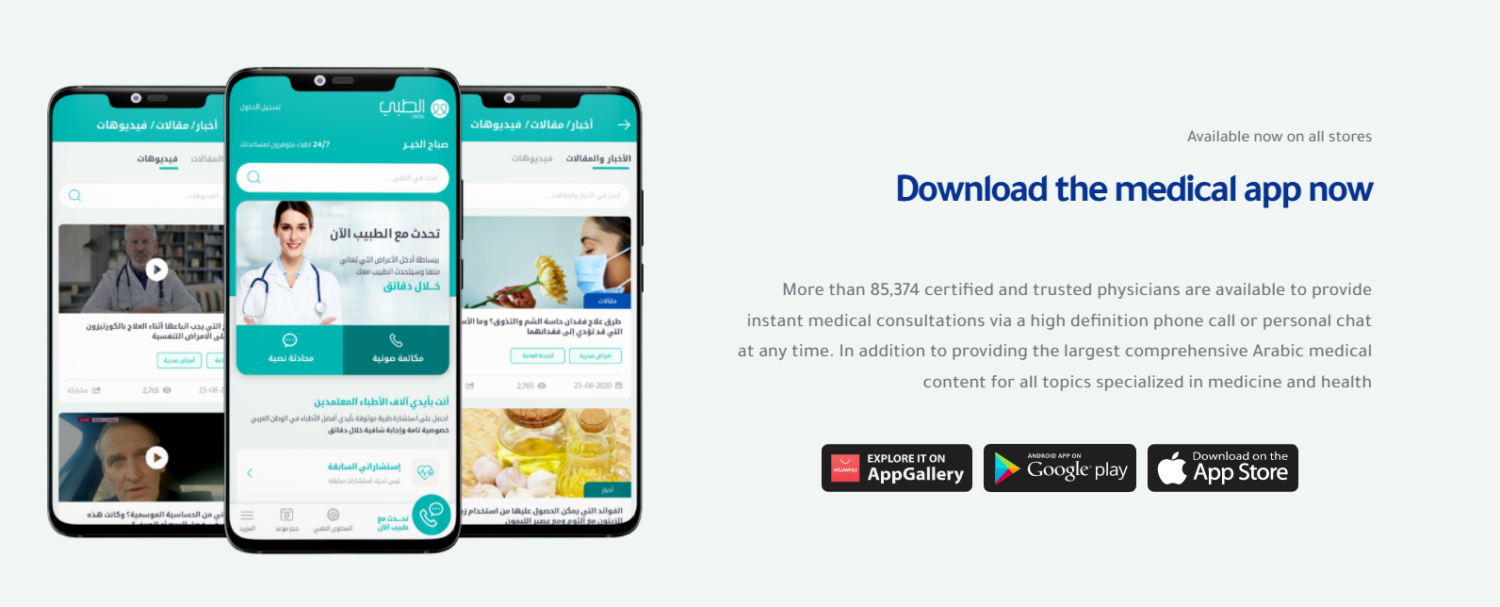 What You Should Know:
– Altibbi, the Middle East's largest AI-based digital health platform raises $44 million in Series B fund funding led by Foundation Holdings, Hikma Ventures and existing investors Global Ventures and DASH Ventures. The Series B round marks the largest single financing round for a regional Digital Health company.
– Raising more than $50M in funds since its founding in 2011, Altibbi's diverse shareholder base also includes high-profile investors Endeavor Catalyst, Middle East Venture Partners and Al Rashed, among others.
---
AI-Powered Digital Health Platform
Founded in 2011, Altibbi is the largest AI-based digital health provider in the Arab world with unrivaled scale and innovation. The Company hosts over two million pages of content and has published six peer-reviewed scientific papers in the last year alone. It has conducted 4.5 million telehealth consultations to date, has 20 million unique visitors a month to its platform, and offers its 24/7 telehealth services across seven regional countries – with over 1,500 active certified doctors on the platform. Altibbi's AI engine, created by their leading team of data scientists, engineers and clinicians, also provides a unique capability for a comprehensive patient solution.
The new funds will be used to expand the platform's offering into online pharmacy and diagnostics collection to establish the region's first end-to-end fully integrated primary care offering, providing high quality, affordable, accessible value-based healthcare in accordance with Saudi Vision 2030 and Egypt's Ministry of Health and Population. Digital healthcare innovations are key for supporting Saudi Vision 2030 and the Company will also increase its investments in machine learning to further support doctors in providing more precise diagnostics, referrals and prescriptions.