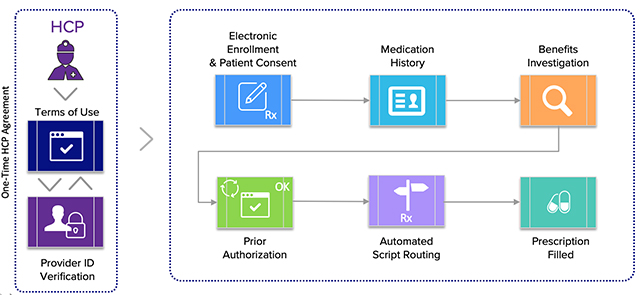 What You Should Know:
– OptimizeRx, a provider of point-of-care technology solutions helping patients start and stay on therapy announced a definitive agreement to acquire the EvinceMed platform and related assets. Financial details were not disclosed.
– EvinceMed is a provider in delivering end-to-end automation for specialty pharmaceutical transactions. The acquisition includes the full Market Access Management Platform supporting pharma manufacturers, hub providers and pharmacies to improve patient access, speed to therapy and activation of affordability programs.
Acquisition Benefits
With the EvinceMed platform, OptimizeRx will be able to help patients get access to the drugs they need by simplifying the prescribing process for specialty products, automating manual steps to determine drug eligibility and affordability, and introducing electronic enrollment and medical documentation within workflow across the OptimizeRx network of over 300 electronic health record (EHR) systems, ePrescribing platforms, and account-based marketing technologies spanning more than 700 thousand providers. The integration of the EvinceMed and OptimizeRx platforms has already begun with an exclusive collaboration that began last year. Full integration of the technology assets will further the Company's ability to help patients start and stay on therapy.