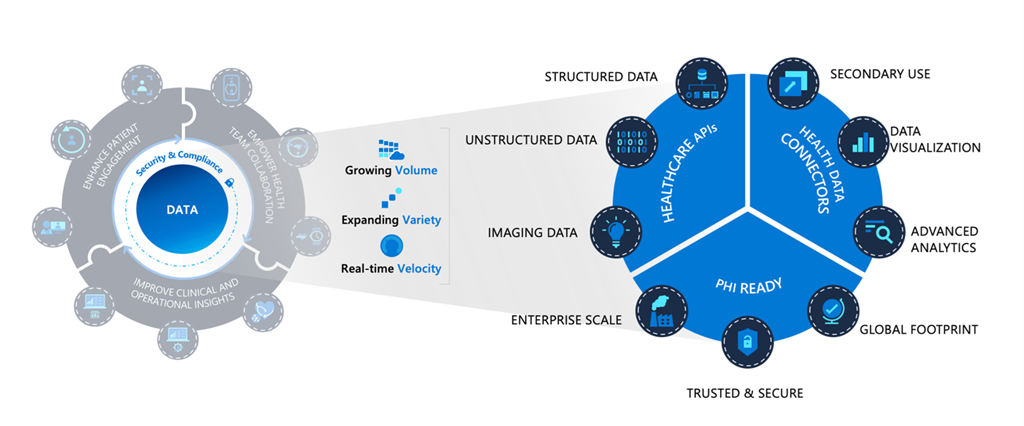 Microsoft Expands Healthcare Cloud Strategy with New Solutions
What You Should Know:
Today at HIMSS22, Microsoft announced advancements in cloud technologies for healthcare and life sciences with the general availability of Azure Health Data Services and updates to Microsoft Cloud for Healthcare.
Azure Health Data Services
Azure Health Data Services is purpose-built for protected health information (PHI) and brings together diverse datasets — like clinical, imaging and streaming data from medical devices — in the cloud using global interoperability standards of Fast Healthcare Interoperability Resources (FHIR®) and Digital Imaging Communications in Medicine (DICOM). Azure Health Data Services is the only generally available solution of its kind to ingest, manage and transform a combination of clinical, imaging and medtech data. While other solutions exist for clinical and imaging data, Azure Health Data Services provides the most holistic view of the patient by unifying all three types of health data.
Microsoft Cloud for Healthcare
Microsoft announced several updates and new features that further strengthen Microsoft Cloud for Healthcare. The improvements are designed to transform the healthcare journey, using AI to give full visibility into data, reduce provider administrative burden, boost productivity for care teams on the frontline, increase workflow automation that can improve quality of care, reduce clinician burnout, and deliver better care faster and at a lower cost.
Microsoft Cloud for Healthcare also introduces new features that improve clinical and operational insights, such as Text Analytics for health structuring to FHIR. Text Analytics for health enables healthcare organization to process and extract insights from unstructured medical data. This new feature transforms unstructured clinical documents into FHIR resource bundles to accelerate insights and supercharge interoperability. Microsoft is the first cloud provider to allow customers to formalize their natural language processing output as bundles of interconnected hierarchical FHIR resources, in adherence with the U.S. Core standards.