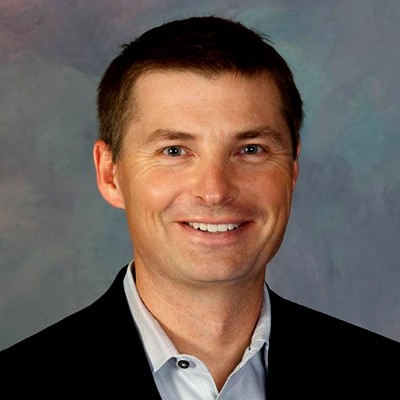 We talk about patient engagement a lot in healthcare today. But the reality is, we often don't just want a patient to engage with a piece of content or information; we want them to take action. The traditional CRM and marketing automation are great tools for the former – keeping patients and their healthcare providers connected. But it does little to move beyond a digital connection.
Today's patients (or, consumers) expect more from all of their relationships, especially their healthcare providers. And, health systems have a need to drive loyalty, revenue, and improved health outcomes.
To achieve that, systems need to take their CRM strategy to the next level: CRM Intelligence. Combining data and AI can take patient engagement to the next level: patient activation.
When the right patients receive the right communication at the right time, they do something that moves them further along their healthcare journey; whether that's scheduling a screening or an annual wellness visit (AWV), the patient becomes actively engaged.
Patient activation as top concern
Recent research sought to understand the priorities of mid -to -large-size health systems; the resounding answer from patient outreach and communication teams: patient activation. With the growing presence of retail health clinics, direct-to-consumer (D2C) healthcare brands and the decline of the traditional provider-patient relationship, health systems highlighted the need to deliver relevance and value at every touchpoint.  
Engagement alone is no longer enough. Engagement that leads to activation is critical to keep systems competitive and patients healthy.
Traditional CRM systems fail to deliver insights
Health systems are swimming in data; so much that healthcare executives often talk about "data overload" or "data paralysis." Traditional non-AI-powered CRMs help organize this data, which can be a welcome benefit when volume and complexity are so high. But that's where they stop.
They don't offer automated guidance or insight on a prioritized list of next best actions for the patient based on that data. Doing this at scale can be a game-changer for both health systems and their patients.
Artificial intelligence enables patient activation
For health systems, AI models can enable a hyper-targeted, one-to-one approach to patient outreach. To do so, they can connect and train on a health organization's existing data sources to determine which patients to engage, for which services, and through which channels. Unlike a traditional CRM, CRM Intelligence detects correlations between rows and columns of patient data to prioritize – and predict – the most relevant action(s) for each patient.
Intelligence-based outreach efforts yield measurable results
Early in the COVID-19 pandemic, one East Coast-based health system wanted to let patients know it was safe to come back – and ensure the patients who needed care most were first through the doors.
So, they started with breast cancer.
With AI modeling, they went far beyond demographics and patient history, to probe multidimensional EHR, payer, claims and third-party datasets and observe millions of local population encounters to identify patients who were up to 15x more likely to have breast cancer vs. the general population. Then, they developed customized communication journeys for each individual, digitally engaging patients with personalized content via their preferred channels of communication.
From March 2020 through May 2021, 11,310 mammograms were scheduled. As a result, 1,395 breast cancer diagnoses were made in patients who may have otherwise postponed screening due to pandemic-related fears.
Changing healthcare consumer expectations require new engagement strategies
An estimated 10 million cancer screenings were missed during the first months of the pandemic alone, which is having a negative downstream impact on people's health and overall cancer outcomes. While these were extraordinary times as a result of a global pandemic, the reality is, to get people to make these important preventive care appointments, health systems and providers need to be more proactive, relevant and timely in their outreach. Ensuring a message about scheduling a colonoscopy reaches someone at highest risk for colon cancer has a much higher likelihood of that patient scheduling – and showing up for – an appointment.
Every patient is a consumer, and they have become accustomed to receiving messages that are tailored and customized to their habits, history and needs. Now they are shifting the expectations for that same kind of content and engagement to healthcare.
Today, that shift represents a mostly untapped opportunity for health systems and providers to connect more effectively, proactively and intelligently with patients. Doing so not only presents new revenue opportunities and competitive advantage but can improve patients' overall health and health outcomes.
The combination of AI and data represents a game-changer for health systems – the move away from one-way engagement and towards meaningful patient activation.
---
About Michael Linnert
Michael Linnert is the Founder and CEO of Actium Health, a digital health company on a mission to help healthcare organizations – from practice groups to health systems – leverage their audience data to improve patient engagement, health outcomes and exceed business goals. At Actium, he's guiding those organizations successfully through the consumerization journey to meet their patients where they are.