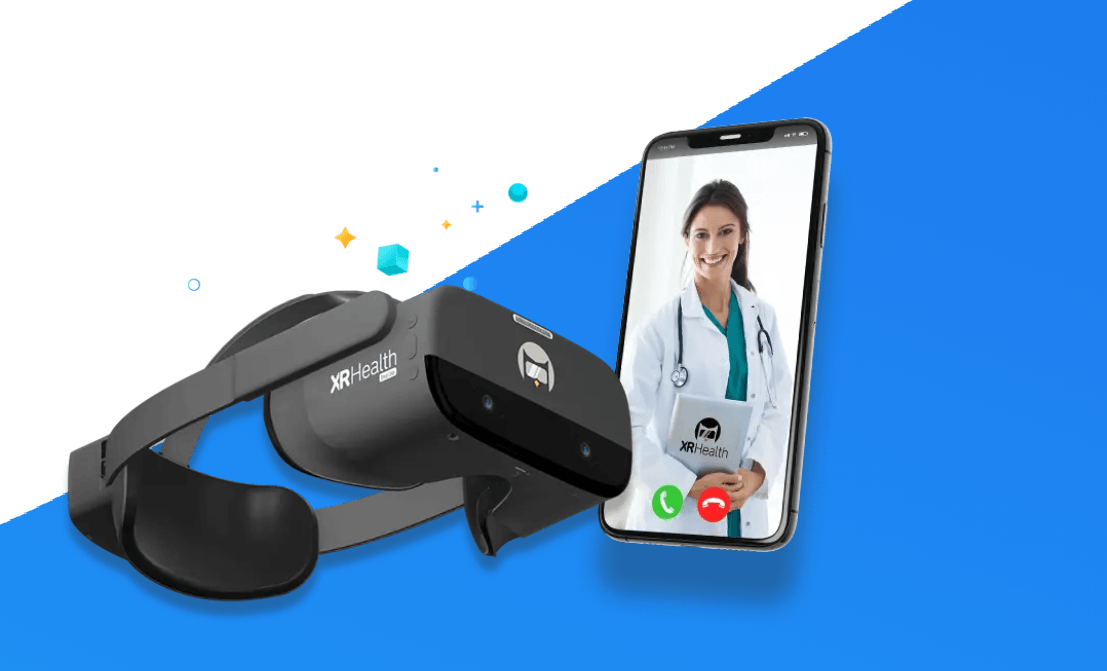 What You Should Know:
– XRHealth, the gateway to the healthcare metaverse, announced today that they raised $10M in funding to expand virtual healthcare treatment in the Metaverse. The funding was backed by HTC, Bridges Israel impact investment fund, AARP, and crowdfunding on StartEngine.com and existing investors.
– XRHealth's platform is FDA and CE registered and provides an immersive experience for users, transporting them to a virtual world for comprehensive therapeutic care. Patient care is covered by Medicare and is available under most major insurance providers.
At-Home Drug-Free Alternative to Traditional Healthcare
Founded in 2016, XRHealth is the first company to create virtual reality clinics that provide remote care to patients throughout the United States and is covered by most major health insurance companies as well as medicare. One of the unique features that VR therapy provides is virtual support groups, where patients with similar conditions can connect anonymously and remotely with leading physicians moderating the group.
How It Works
The XRHealth VR telehealth clinicians will provide an initial patient assessment, ship a VR headset to patients who do not currently have access to one, train them on how to use the technology, provide ongoing telehealth and remote monitoring, using video call and VR technology, and manage the insurance billing for patients. As the patient is using the XRHealth VR technology for therapeutic treatment, the clinical staff can control the unit remotely and see exactly what the patient is viewing and adjust the settings and treatment in real-time, remotely.
After the initial training session, the patient can then use the headset independently while data from the therapy is stored and analyzed in real-time so that clinicians can monitor patient status regularly while in compliance with the HIPAA privacy rules. Once a week, a report will be generated to the payer/provider that referred to the patient.
XRHealth support groups are tailored for patients with the following conditions: Multiple Sclerosis, Parkinson's, breast cancer, menopause, an injury that affects motor function, anxiety, chronic pain, fibromyalgia, substance abuse, post-stroke rehabilitation, brain injury, and others. Patients have found that particularly during self-distancing, they could receive care while in the comfort of their home.
"XRHealth is putting Virtual Clinics into users' pockets at a critical time in the changing landscape of the medical delivery and the technology industry," says Eran Orr, Chief Executive Officer of XRHealth. "We are leveraging these changes to create a new form of healthcare that is accessible at any time of day, from any location in the virtual environment of the metaverse, where treatment can be personalized and adjusted based on real-time analytics."