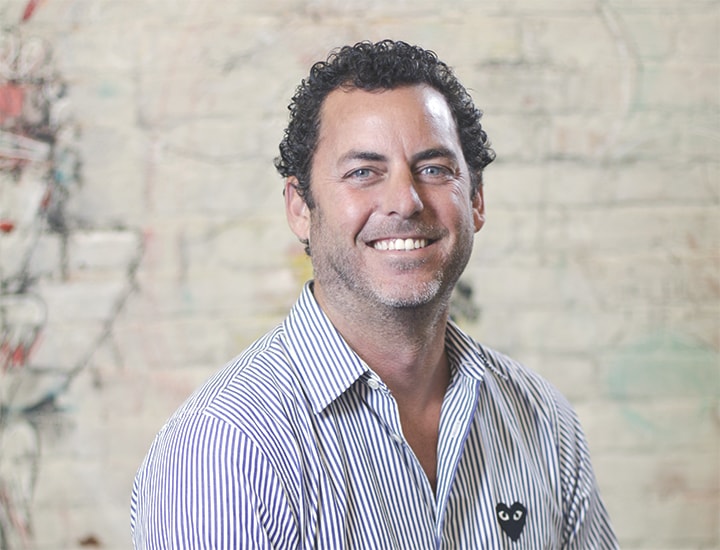 Interoperable data and IT systems in healthcare has long been an enigma – many have tried to tackle the challenge, but until now very little has changed. A truly interconnected network that brings together the infinite number of siloed systems used in healthcare services around the world, and even within the same county, has remained elusive. And so too has patient access to their own data. Considered by some as two distinct problems, however in reality the answer to both is the same: web 3.0 and decentralization.
Since the advent of the web in 1989, data has arguably become the single most valuable commodity. Data makes the modern world go round. And in healthcare, data can quite literally save lives. The right person having the right information at the right time – it's a matter of life and death. The recent UK government draft policy Data Saves Lives highlighted the real-life example of a young woman with asthma who had visited different health care services on 42 separate occasions. A review of her case showed many of these visits had been recorded as a 'first visit' with limited – to no information exchange at all – within and between healthcare professionals and services. Sadly, the young woman subsequently died, but her story begs the question: Could the outcome have been different with effective information sharing? The review concluded it could.
What is the decentralized Web?
Many organizations, like healthcare services, hold colossal volumes of sensitive information, and yet often the individuals whom the information refers to have no idea what information is being collected and who it is being shared with. In essence, this current paradigm is the 'centralized Web' aka 'the Web' as we know it today; the problem is that most data is now held captive in silos – rather than being held in the hands of the individual who owns it.
This was never the intention of Sir Tim Berners-Lee, inventor of the Web. The original vision was of a collaborative, connected space, where information was spread out and shared to provide secure, democratized, and decentralized access to public and private data. Now, issues around data privacy and information segregation have catalyzed the search for more innovative and fair models of information exchange: The decentralized Web 3.0.
The updated Web is based on decentralized principles, putting the interests of individuals, or citizens, first. The latest update of the decentralized web is Solid, which is an ecosystem of interoperable specifications and standards that enables data to come together in decentralized personal online data stores (PODS).
Through the open-source Solid protocol, individuals can store information pertaining to the various aspects of their daily lives – such as banking, healthcare, internet browsing, fitness trackers, or even insurance details. Users are then able to make informed decisions about how, when, and if their data is released to external applications and entities.
Put simply, the decentralized web decouples data from applications so that individuals can use it how and where they choose.
Importantly, the introduction of Solid does not require the abolition of existing systems. Janeiro Digital has developed an interoperability platform called XFORM, to connect PODS on the decentralized web with existing systems and enable end-to-end user-consented data sharing. XFORM allows data and applications to be decoupled without disruption to existing systems and its integration framework is essential to decentralization success.
Healthcare: The early adopters
Healthcare is not widely known for its qualities as an early adopter of innovation and technology. In fact, it is often several paces behind industries like finance, transport and retail. However, healthcare has an obvious application for decentralization. 
The biggest, most successful and enduring social healthcare system in the world is the UK's National Health Service (NHS), which has grown well beyond its original frame when it was founded in the 1940s. Consequent demands on it from every angle are enormous: demands on medical services, infrastructure and data that were unimaginable some 73 years ago. For health systems like this, interoperability has always been out of reach and has continued to be an elusive concept. Personal health records and patient information are often siloed between numerous services and data storage platforms. Patient records exist in large, siloed centralized IT systems, making it incredibly difficult to share data between different healthcare teams and services. This not only creates significant risk due to errors and even inability to effectively communicate, but it is also resource-intensive and at a time where services are stretched so far beyond capacity, the problem continues to be compounded.
Until recently, attempts to create a network of connectivity to join up systems and platforms to improve information sharing between clinicians, care facilities, and patients themselves have been unsuccessful. The creation of new digital transformation technologies around a patient-centered model of care within the NHS brings with it a different set of challenges around how data is stored and shared. The NHS has been making the case for digital transformation in the UK's healthcare system, and for digital innovation to be integrated rather than kept in its own silos, to create a more coherent structure that will allow the NHS to accelerate digital transformation across health and care.
Recognizing the potential of decentralization, the NHS in Greater Manchester partnered with Janeiro Digital to explore the possibility of finding a practical solution to interoperability, whilst putting patients in control of their own information. This was the very first deployment of Web 3.0 Solid decentralization in a real-world scenario globally.
The solution utilized XFORM, the data bridge, created by Janeiro Digital, and Solid PODS to retrieve and merge data from different NHS systems, using HL7's Fast Healthcare Interoperability Resources (FHIR) Specification. For the first time, patients could access their own personal health records, and clinicians could also quickly access accurate and complete information. Each patient was provided with their own pod, which meant that their information followed them to every medical appointment, rather than being spread across numerous electronic and paper health record systems. This also significantly reduced the administrative burden on clinicians, as they no longer needed to search through and update multiple different systems.
More data, shared well for better care
The decentralized web represents more data, not less. And not just more data, but better data used more effectively: rich, real-world data. For healthcare, this means that PODS can contain an individual's personal health record with every interaction they have ever had with a health system or service, or day-to-day activity and cardiac information from a fitness watch, as well as diet and lifestyle information from nutritional tracking, or purchasing information. If a person visits a doctor with a health concern, the doctor will have a 360-degree view of that individual and be able to make more personalized and specific treatment recommendations based on the patient's specific needs and lifestyle. More data equals better care and better outcomes.
Imagine a world where we could all individually share data for health research in a protected way much more easily. Our understanding, and therefore our ability to care for and treat chronic conditions like Alzheimer's, kidney disease, or diabetes that affects people in epidemic proportions, would be better than ever before. Decentralized, consented data-sharing could hold the key to a healthier future for our societies.
---
About Jonathan Bingham
Jonathan Bingham is CEO of Janeiro Digital, a business transformation and technology consultancy that helps enterprises dream bigger and transform faster. Throughout his career, Jonathan has been at the forefront of every major technology shift, helping businesses solve big problems, innovate and compete. Today, Jonathan leads Janeiro Digital's mission to help businesses seize the transformative power of the decentralized web. Working closely with Sir Tim Berners-Lee and his Solid platform, Janeiro Digital is architecting the evolution of Solid and the growth of its ecosystem with enterprises around the globe.
Prior to Janeiro Digital, he founded Intrusic, an enterprise security solution that raised over $20 million in venture capital. Jonathan has won multiple awards for product innovation, spoken as an industry expert around the world, and been quoted in the New York Times, Wall Street Journal, Financial Times, USA Today, and numerous technology sector publications.