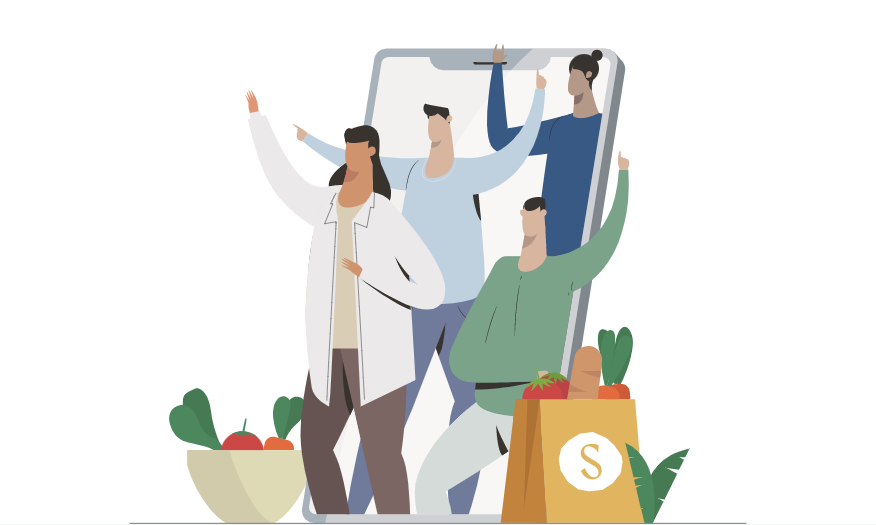 What You Should Know:
– Season Health announces anchor partnerships with Geisinger, CommonSpirit Health, and Cricket Health to scale Food as Medicine initiatives. Season is funded by LRV Health, 8VC, Bain Capital, Healthy.VC and Company Ventures, Toyin Ajayi (Co-founder and CMO of Cityblock Health), and Max Mullen (Co-founder of Instacart).
– These partnerships will combine Season's industry-leading digital food pharmacy and medically tailored meal program with Geisinger, CommonSpirit and Cricket's world-class healthcare delivery and next-gen patient-facing services.
---
Season's Digital Food Farmacy Program with Geisinger
Beginning this year, Geisinger will enroll Geisinger Health Plan members living with diabetes into Season's Digital Food Farmacy program. This partnership builds on the success of Geisinger's Fresh Food Farmacy program, which provides healthy foods and access to clinical support for patients with diabetes and food insecurity. To date, the Fresh Food Farmacy has provided more than 1.3 million meals to participants within Geisinger's service area, improving patient outcomes and lowering healthcare costs. Together, Season and Geisinger will expand the geographic reach of this program and to multiple clinical conditions; Season's technology platform and virtual registered dietitians will underpin this expansion.
Care for Chronic Kidney Disease
Launching in Q1 2022, Season and Cricket Health, a value-based kidney care provider, are spearheading Season's launch into care for chronic kidney disease. Season and Cricket Health's partnership will focus on addressing food insecurity for these patients, a frequent barrier to care, and co-developing an evidence-based educational and meal planning program specifically designed for individuals to manage their kidney disease and live healthier lives.
Multi-Site Clinical Trial with CommonSpirit
Starting in Q2, Season is also launching a multi-site clinical trial of its program with CommonSpirit, one of the largest healthcare systems in the nation. The study aims to understand how clinically-driven food as medicine programs like Season can help patients better manage diabetes and improve their quality of life. "It's no surprise that what you eat can have a tremendous impact on disease outcomes," says Josh Hix, Season's CEO. "While our Digital Food Farmacy concept is the first of its kind, it's based on decades of peer-reviewed research. We're excited that CommonSpirit sees its value and is interested in helping us to quantify and scale the impact it can have."