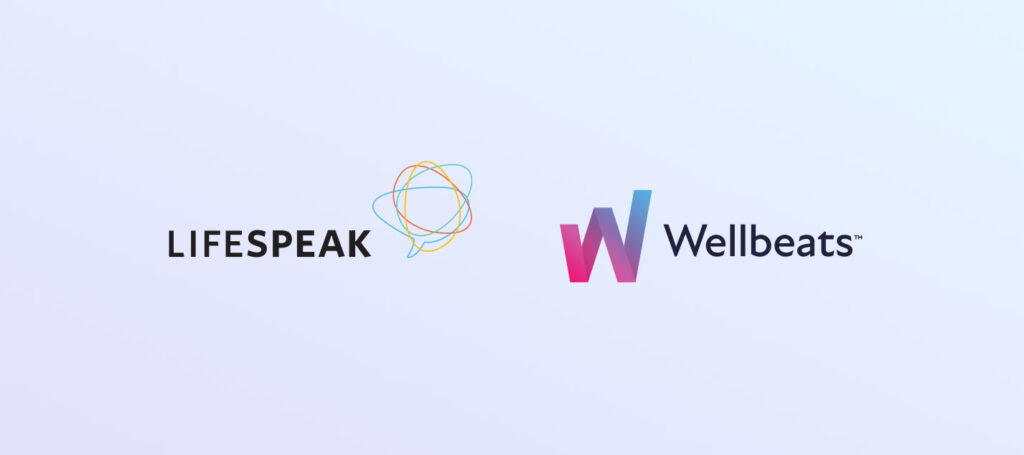 What You Should Know:
– LifeSpeak Inc. (TSX: LSPK), today announced it will acquire Wellbeats Inc., an on-demand physical well-being platform, for up to $92.5M USD. As the leader in mental health and total wellbeing for employers, this acquisition enables LifeSpeak to meet the rapidly growing demand for a comprehensive, single-vendor solution that addresses both mental and physical health support needs.
– Wellbeats, a Minnesota-based market-leading provider of an on-demand, software-as-a-service ("SaaS") physical wellbeing platform, serves a diverse client base of 400+ U.S. and international enterprise clients. With a combined 30 years of experience as respective leaders in digital health education and physical wellbeing, the acquisition supercharges LifeSpeak's ability to meet rapidly growing demand from organizations for a comprehensive, single-vendor solution to meet mental and physical health support needs.
– Wellbeats' award-winning solution represents a strategic extension and enhancement of LifeSpeak's digital, B2B-focused wellbeing platform and enables LifeSpeak to further address the critical needs of its client base with additional on-demand access to large and scalable physical wellbeing, health, and nutrition virtual resources. LifeSpeak gains more than 400 U.S. and international enterprise clients through this acquisition, taking the company to 800+ pro forma enterprise clients, over $54 million of pro forma ARR, and approximately 170 full-time employees in North America, Europe, and the Middle East.
---
Why It Matters
Effective corporate wellness solutions are in high demand, driven by increasing expectations from employers to provide total wellbeing support to employees and the rapidly changing nature of the work environment. According to Global Wellness Institute, corporate wellness is expected to reach a total addressable market of US$58.4 billion by 2025. A comprehensive suite of wellbeing solutions is paramount for organizations seeking to support their employees' mental health and physical wellbeing. Solutions supporting the inextricable link between mental health and physical wellbeing, effectively address employee total wellbeing and may serve to improve employee productivity, engagement, and retention. Wellbeats will significantly increase LifeSpeak's client count with the addition of 400+ net new global enterprise clients, bringing total LifeSpeak clients to 800+. Substantial cross-sell opportunities within LifeSpeak's existing and net new client base, as well as additional paths to market, including new channel partners, augment LifeSpeak's sales strategy while enhancing revenue opportunities across the client portfolio.
"The acquisition of Wellbeats significantly expands and diversifies the SaaS-based behavioral health and physical wellbeing solutions LifeSpeak can offer its customers and partners. Wellbeats brings an exceptional on-demand wellbeing platform to millions of users worldwide and provides us with additional growth opportunities via channel partners," said Michael Held, CEO, LifeSpeak. "Many organizations have expressed a strong desire to streamline their wellbeing support to a smaller number of proven brands focusing on longer-term, preventive solutions. This makes the addition of Wellbeats highly complementary to LifeSpeak's growing lineup of digital health offerings and allows us to further extend our offering to new enterprise and embedded solutions clients. Through this acquisition, we are excited to have the opportunity to cross-sell this extraordinary physical wellbeing platform around the world, as well as increase the prevalence of our industry-leading mental health and total wellbeing education platform." 
Post-Acquisition Plans
 The Wellbeats team joins LifeSpeak with decades of experience and long-term strategic alignment in its core mission. Wellbeats' international experience and presence accelerate LifeSpeak's global growth efforts through the addition of strong senior management and an experienced U.S. salesforce. LifeSpeak is pleased to announce that upon the completion of the transaction, Jason Von Bank, President & CEO of Wellbeats, will assume the role of Chief Operating Officer of LifeSpeak.