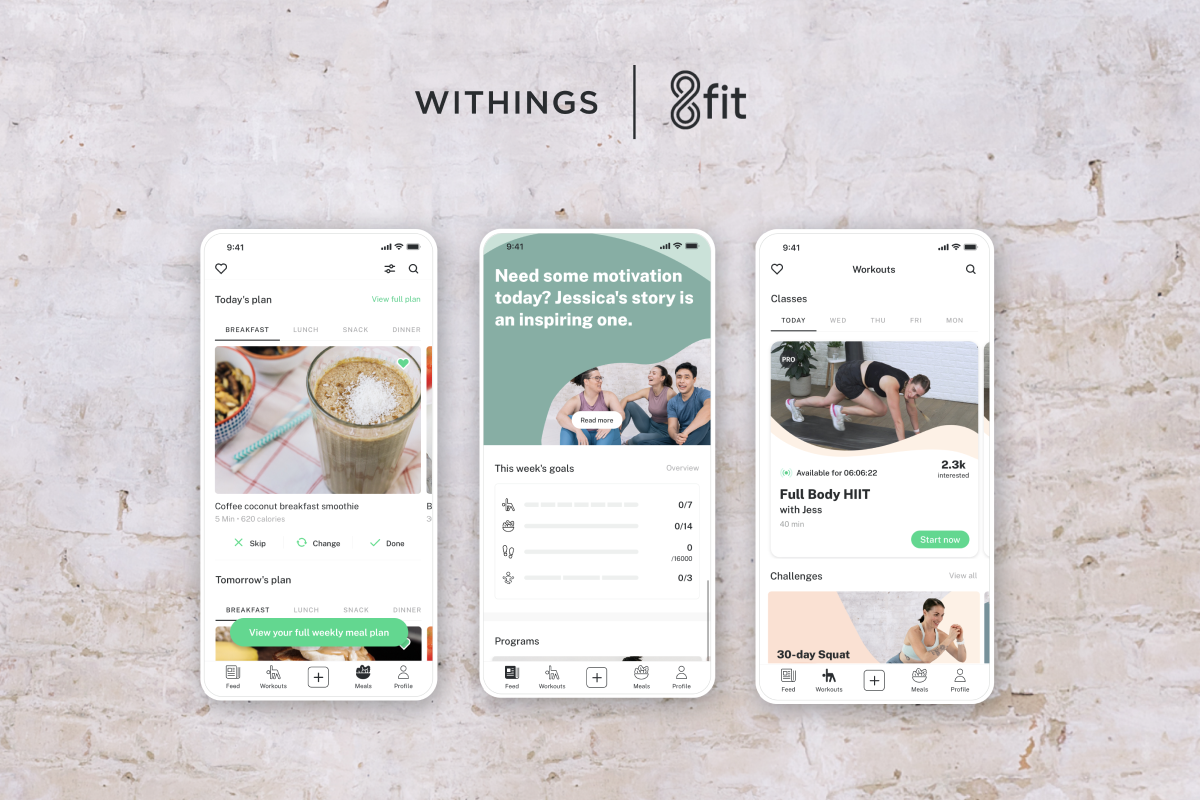 What You Should Know:
–  Withings, the leader in at-home connected health, today announced the acquisition of 8fit, worldwide health, fitness, and wellness app with more than 40 million downloads. Financial details of the acquisition were not disclosed.
– The acquisition is part of a $30M investment Withings is announcing over the next three years in its strategy to combine cutting-edge medical devices with personal health and wellness plans. This news follows last month's announcement of the acquisition of Impeto Medical, a specialist in R&D, manufacturing, and distribution of innovative medical devices for physicians.
8fit Background
Launched in 2014, 8fit promotes healthy lifestyles by providing personalized nutrition, physical activity, and mindfulness programs that address all aspects of its users' health to help them achieve their goals. Available in 6 languages, 8fit offers efficient workouts, customized meal plans, and self-care guidance to users such as HIIT, boxing, Pilates, yoga or meditation, and hundreds of balanced, healthy, and easy-to-prepare recipes. Like Withings, 8fit puts the user's health at the center of its personalized plans. Far from being a sports performance app, 8fit shares with Withings a vision focused on long-term health.
"From the services we offer, it's clear that Withings and 8fit are aligned to help users achieve their health goals. We are excited to combine Withings' expertise in connected health devices that collect accurate, quality data with our fitness and nutrition plans. Together, we will provide our users with a more holistic health offering to help them lead healthier, happier lives," said Lisette Fabian, CEO of 8fit.