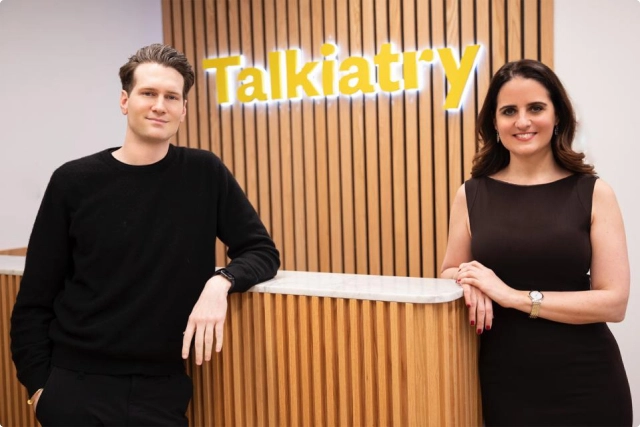 What You Should Know:
– Talkiatry, a leading provider of in-network psychiatric care raised an additional $17M from Left Lane Capital, which totals their current funding to $37M in Series A funding. The completion of this round will support Talkiatry in responsibly scaling mental health services across the United States with national insurance contracts.
– The company also appointed Samson Walla as its Vice President of Operations. Walla joins Talkiatry from Uber, where he served as Head of Mid-Atlantic Rides and focused on national cost savings initiatives, product development, and New York's complex regulatory environment. At Talkiatry, Walla will focus on expanding the current business model nationally, as well as expanding business lines.
In-Network Psychiatric Care
The pandemic has exacerbated the already broken mental healthcare system. 1 in 5 adults are living with mental illness and sadly 60% of them go untreated every year due to a shortage of qualified providers or expensive out-of-pocket costs. Talkiatry currently employs over 30 psychiatrists and over 40 total providers and has logged over 30,000 patient visits since its launch. Talkiatry is partnered with all of the nation's leading health insurers, including United Health Care, Aetna, Humana, Cigna, and Blue Cross Blue Shield. With a hybrid model of in-person and virtual care, Talkiatry is increasing access of the highest quality, responsibly.
"As Talkiatry experiences hyper growth and rapid national expansion, maintaining high quality standards is our biggest priority," says Dr. Georgia Gaveras, Chief Medical Officer and Co-Founder of Talkiatry. "Samson's exceptional track record in a high growth and complex industry is a great complement to our team's deep healthcare experience and timed perfectly with this next phase of our evolution."