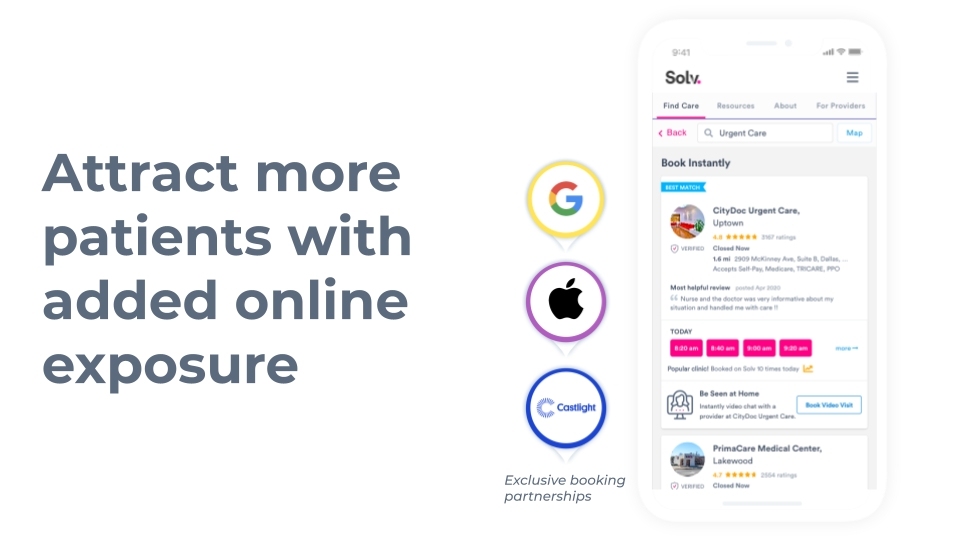 What You Should Know:
– DrChrono Inc., an EverHealth® solution that is developing an essential platform and services for modern medical practices, today announced an integration partnership with Solv, an app that delivers everyday healthcare on-demand, equipping providers with the technology they need to improve patient access to quality healthcare, virtually or in person.
– The integration aims to ultimately provide a simple, friendly, and transparent experience that increases patient care access and satisfaction to support convenient online booking.
Benefits for DrChrono Practices & Providers
Practices using the DrChrono platform can now use Solv to attract new patients. Millions of patients across the US already leverage the Solv marketplace each month to find high-quality, same-day convenient care, book online appointments in a few taps, receive appointment reminders, complete registration ahead of the visit, and automatically leave a review following the visit. For DrChrono provider customers, the integration with Solv also helps their staff save time with intake and paperwork, improve operational workflow, and track metrics to identify bottlenecks through every step of the patient journey. Information captured by physicians in the Solv solution is automatically integrated into the patient's electronic health record (EHR) in the DrChrono platform.
"We are excited to bring Solv into our Partner Marketplace," said Daniel Kivatinos, Co-Founder and Co-President of DrChrono. "For patients looking for a convenient way to schedule same-day appointments online it's proven to be a valuable service, especially during the pandemic, and providers using Solv can easily attract new patients and improve their workflow. It's exactly the type of solution that tech-savvy DrChrono customers are looking for to grow their business, and keep information updated and accurate in their patients' EHR."